Can you tell us a bit about your aquaculture background?

I am a veterinarian with a MSc in fish diseases and a PhD on shrimp diseases from Stirling University, so I started as a pathologist. My first position was a post-doc in Thailand with Prof Tim Flegel, which was a blessing as he shaped my process of thinking and approach to investigation. From then on, I was fortunate to work with shrimp producers, national governments and international agencies, gaining a broad perspective of the industry and health management at different levels. The last 12 years have been dedicated, mainly, to industrial scale shrimp farming, which allowed me to develop cost-effective biosecurity strategies: understanding biosecurity as the measures taken to reduce the economic impact of diseases.
What do you see as the key challenges currently facing the shrimp sector?
Right now, prices and market restrictions seem to be the key challenges. Let's hope no new shrimp epidemic appears for some time.
What do you see as the most promising regions for the growth of the shrimp industry?
For the time being, Latin America – and in particular Ecuador – is doing great. It has adopted the technology developed in Asia (nurseries, feeds and feeding systems, aeration etc) with excellent results, while maintaining low production cost. The main concern is the use of pond reared broodstock. However, more advanced groups are already "cleaning" broodstock from main pathogens, which will bring sustainability to the industry.
What made the original shrimp book special and what inspired you to produce an updated version of it?
That first volume has been referred to as "the shrimp bible", which is very flattering. When I was first invited to edit a book on shrimp, the proposal was that it should focus on health and disease. However, understanding both health and disease requires a knowledge of the anatomy, physiology, nutrition and genetics of shrimp and this must be placed in the context of the culture facilities and management systems of commercial farming.


During my years investigating diseases, I'd often needed to search for information in any or all these different aspects before I was able to understand a particular disease process and to develop strategies for its prevention. In my experience, much of the information I was looking for was not in peer reviewed papers but was scattered in industry magazines and conference books or, frequently and importantly, could only be obtained talking with the producers themselves. These considerations led me to try to produce the book I would like to have on my shelves, the one I would like to use as a reference. I believe that one of the keys of the success of the book was to access to such a wealth of information so easily.
Ten years after the publication of the first volume, I was asked to produce a new edition. After revising it, I realised that its content remains valid and useful so, rather than a new edition, we prepared a new volume to capture the developments that have taken place over this period.
How does it build on/differ from the original?
The first volume was conceptualised from the perspective of my academic research into shrimp farming. However, after the last 12 years as a shrimp farmer, this new volume is informed by my farming experience, while still looking for the integration of academia and industry. In other words, it was conceptualised from the opposite direction.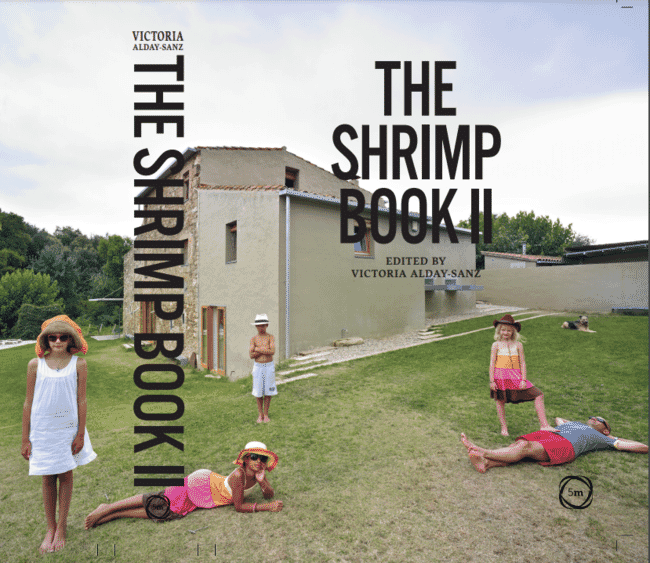 Who are the key contributors to the second volume?
We have 99 contributors to the new volume, and each of them brings in new concepts, knowledge, experience and perspectives. The selection and combination of authors bring together the new generation, along with our venerated experts. We have an excellent representation from the East, which I am particularly proud of as pioneering work is being developed in that region.
Who do you see as your target audience and what is its content?
The book is addressed to a diverse readership. Its aim is to be of value to shrimp producers, researchers and students in any field of shrimp culture and to those involved in the regulation of the industry.
The content is structured in six parts with 27 chapters. Part I is an introduction, covering sustainability and insurance. Part II covers the shrimp as an animal: functional anatomy, its genome and genetics. The third part covers production systems: microbial, water and oxygen management. Part IV focuses on feeds and feeding – including feeding behaviour and automatic feeders. The fifth part is on biosecurity, covering the response of shrimp to viruses, epigenetic management, new and old pathogens and the uses of disinfectants. Finally, Part VI addresses post-harvest, trade and quality control issues.

What are your outstanding ambitions in aquaculture (shrimp-wise or otherwise)?
I enjoy my work very much, and that is how I would like to keep it! I feel aquaculture is a fascinating field.