Women in Aquaculture: Dr Victoria Alday-Sanz
Victoria Alday-Sanz, director of biosecurity and breeding programmes at Saudi Arabia's National Aqua Group (NAQUA), talks about the challenges of looking after 80,000 tonnes of fish and shrimp each year.
Briefly describe your aquaculture career
I first completed a veterinary degree and specialised in horse surgery. At that time, in Spain, my home country, equine veterinary services were dominated by male ex-army vets and there weren't many opportunities for women or men who didn't belong to the army. So I decided to do an MSc in fish pathology at the University of Stirling, followed by a PhD on shrimp pathology. After that, I did a post-doc in shrimp biotechnology in Thailand.


I've lived and worked in South East Asia and Latin America and travelled extensively for professional reasons. I've worked at different levels of aquatic animal health, starting with basic research and moving to applied research, collaborating with international agencies, national governments and farmers. Finally, I'm responsible for biosecurity in industrial scale aquaculture. I cannot believe I started more than 30 years ago!
What inspired you to start in aquaculture?
The truth is that I ended up in aquaculture by chance, not by inspiration. It was a new field, an industry with exponential growth and very short of veterinarians. There was so much to be done and many new opportunities. Most of my career has developed through working with shrimp, and I must confess that the only reason I specialised in shrimp was to get away from cold Scotland to more tropical countries!
Describe a typical day in your current role
There is no such a thing as a typical day. Nowadays, I spend part of the month working in the field in Saudi Arabia, and part of it working online. Several times a year, I participate in workshops organised by international agencies and attend conferences. Of course, I also spend a significant amount of time on a plane. Visiting farms, hatcheries, cages and talking to the people running them is always a learning experience. Being an outsider with a different background to those in the field gives you a different perspective and understanding. It's always enriching.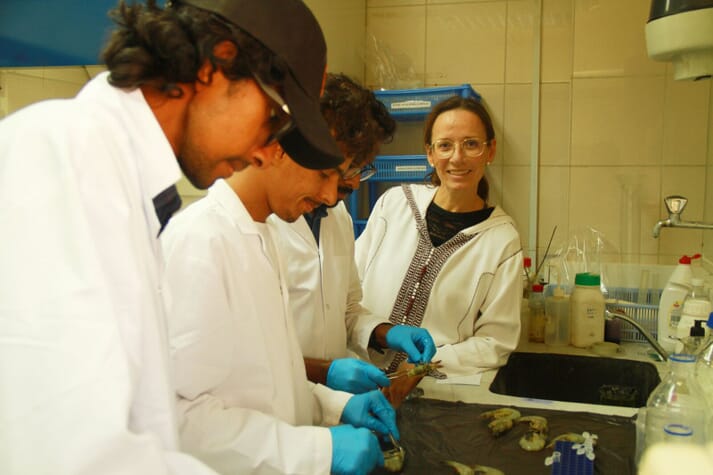 Can you tell us a bit about aquaculture in Saudi Arabia?
Saudi Arabian aquaculture is still in the development stage – NAQUA accounts for over 90 percent of the national production. The main species is shrimp, Penaeus vannamei, followed by Asian sea bass, inland tilapia and sea bream. We've also closed the cycle for sea cucumber.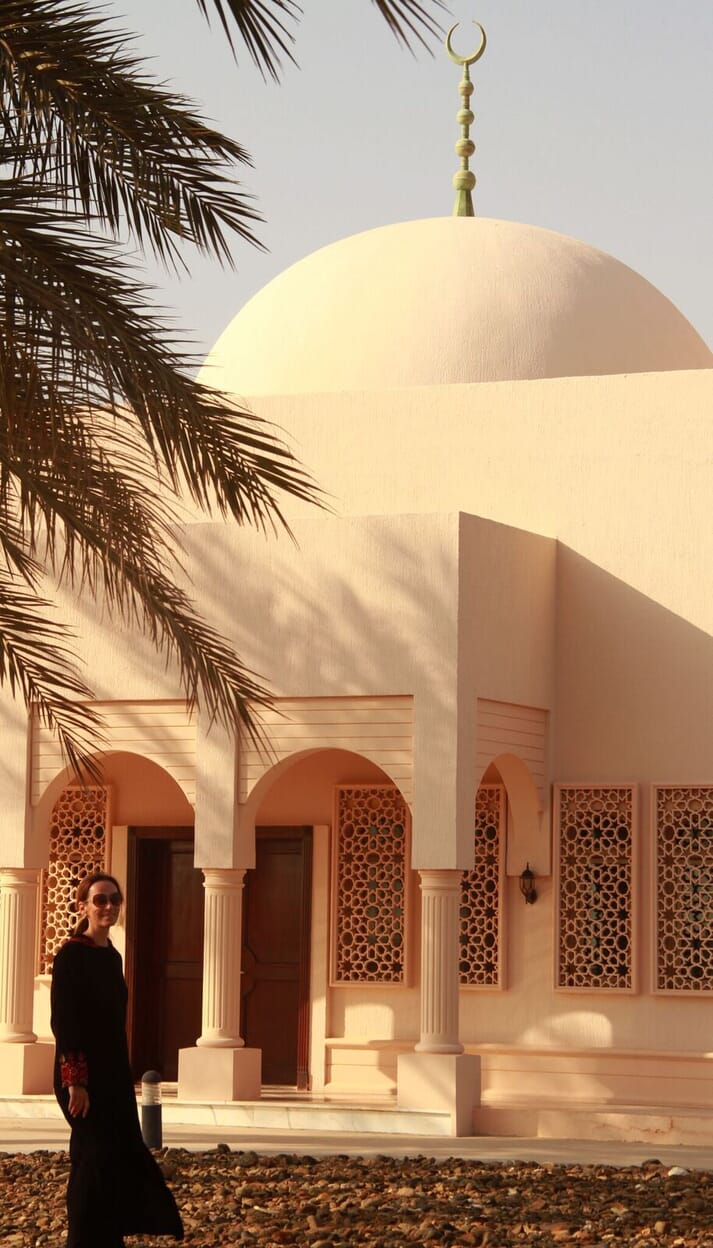 You've worked in Europe, South East Asia, Latin America and now Saudi Arabia. Culturally, has it been a challenge working in these locations?
Not really. I have loved every place I have worked in. None of them had it "all," but each of them had positive things to enjoy. At the end of the day, the important thing is to enjoy your work and feel respected.
What's the most unusual experience you've had in aquaculture?
One night in Guatemala, several ponds started glowing fluorescent green. The shrimps themselves were green and you could clearly see them swimming underwater. It was like a green fog moving along the pond. The whole picture was mesmerising. After a few seconds of contemplation and admiration, I had to quickly assess whether this green fog, which came from a luminescent microorganism, was harmful for the shrimp. Once I knew that that was not the case, I spent hours looking at the ponds enjoying the spectacle.
How important are sustainability concerns to you and how do you address them in your work?
Sustainability is key to any business, particularly animal rearing. One of the keys to sustainability in aquaculture is animal health, which directly reflects on growth and survival. My work focuses on reducing the economic impact of diseases. Investing in disease prevention is key for the sustainability of the industry, but unfortunately this is not always recognised. I believe it is only a matter of time until the profit margin tightens and production costs need to be reduced.
What innovation do you think has the greatest potential to change aquaculture?
From the sanitary point of view, the adoption of specific pathogen-free (SPF) shrimp stocks has changed the game. Using stocks that aren't infected is a fabulous platform, not only for health management but also for research and the development of breeding programmes. Once you have clean animals, you can work on building tolerance or resistance into the population.
We have developed SPF+SPT (specific pathogen tolerant) shrimp stocks that have turned the shrimp industry around. The fish industry is already looking into this approach and some steps have been taken. Hopefully, it will be adopted soon.


Can you give an example of a country or company that you have worked with where SPF has been a huge success?
NAQUA is definitely a good example. The shrimp industry was wiped out due to a white spot syndrome epidemic. The switch to SPF combined with SPT was a huge success. The challenge now is to maintain it and not be overconfident.
Are there any individuals or organisations in aquaculture who you've found particularly inspirational?
Definitely. One organisation that has contributed greatly to the development of the aquaculture industry and disease control is the FAO. They understand the important role of governments in the sustainability of the industry. I also have enormous respect for farmers, their wisdom and their observations, and a very warm admiration for my boss, who is one of the stakeholders and managing director of NAQUA. His calm leadership, respectful attitude, prudent judgement and exceptional heart are extremely motivating.
Have you faced any particular challenges as a woman in aquaculture?
I have worked in South East Asia and Europe where women are well integrated in all layers of the industry. I have also worked in Latin America, where women tended to be mostly in research and sales (fortunately this is changing now). Right now I am working in Saudi Arabia where women are recently starting to join the professional market.
In each of these regions, the perception of women, the roles of women and attitudes towards women are different. Understanding these differences and adapting to them has allowed me to navigate during my 30-year career without feeling that it's a challenge to be a woman. In biosecurity, you need to work closely with the farmers, support them and be tactful. Regardless of gender, the most challenging situations in my career have happened when working with insecure people. Colleagues who are more or less competent have never been an issue, because aquaculture involves teamwork where competence can be built up, whereas insecure people can be disruptive.
What advice would you give to women who want to work in aquaculture?
On a professional level, I would pass on a recommendation that I received when I started: take the time to further your education and take the opportunity to learn what you will not easily learn in the field. In my case, that meant learning histopathology, the disease process, diagnostic techniques and so on… the basic tools.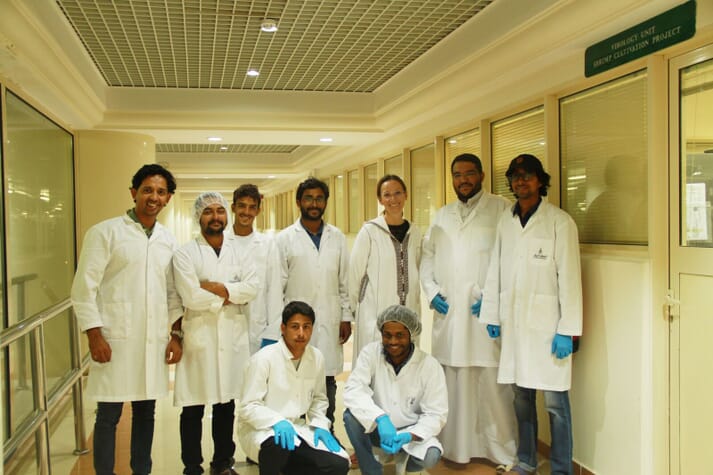 On a personal level, in addition to a professional life, most women, and men too, would like to form a family. Aquaculture often develops in remote areas that are not often easy environments to raise children. But I would strongly recommend that women not feel the need to choose between a career and a family. I would suggest adapting their careers to different circumstances as they happen, and have a nimble, flexible attitude, without preconceptions, towards the opportunities in those sites.
The most important is to not disconnect. Do not give up your career. Continue within the sector. Time goes by faster than you imagine and you will be able to return to your professional activities after some time. Economic independence is your freedom!
What would be your dream role in aquaculture and do you think it's realistic to achieve?
I love my job - biosecurity on an industrial scale. I am responsible for the health of over 80,000 tonnes of fish and shrimp per year. Such a dimension has taught me what biosecurity is all about cost-effectiveness. I also support national and international agencies. Perhaps, in a few years time, I would like to work closer with governments in their role to define, implement and enforce biosecurity-related legislation. This is absolutely crucial for successful biosecurity at the industry level.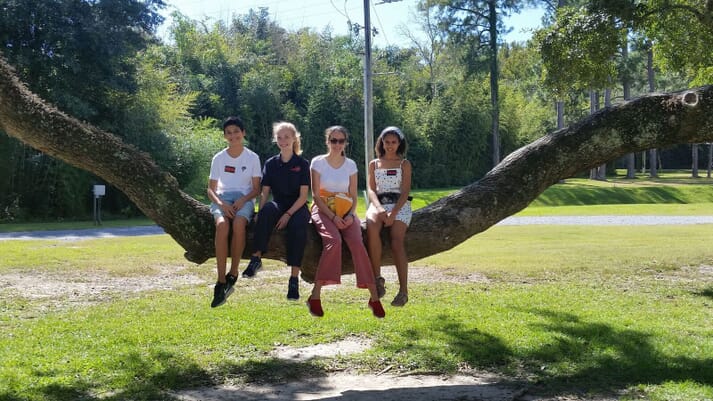 How do you see aquaculture in Saudi Arabia developing from now on?
Saudi Arabia has some important advantages: pristine waters, a small number of producers who are highly organised as part of the Saudi Aquaculture Society and strong support from the government. All these factors are key for success. If the industry continues its development in a sustainable way, within a framework of biosecurity and coordination between farmers, I foresee continuous growth for the next decade.
What outstanding challenge would you most like to solve?
If I could make a wish, I would solve epidemics in aquaculture. This can be achieved but requires coordination, transparency, respect for legislation and agreements, a sense of responsibility, respect for colleagues and vision. All of this, at an international, national and production level. The knowledge and understanding that is needed to prevent epidemics is available, but the challenge lies in its implementation.