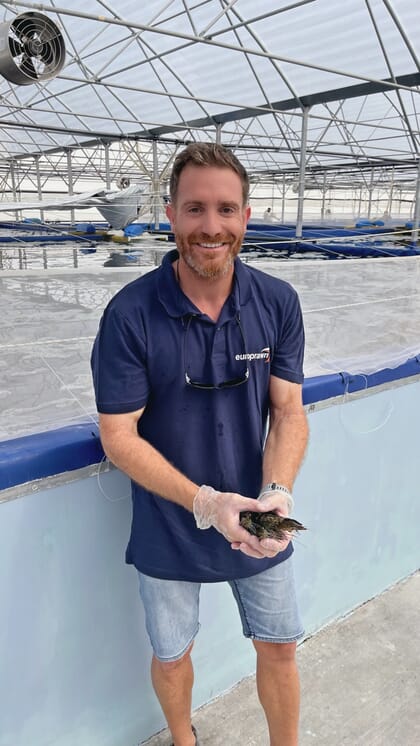 "My journey in aquaculture started with oysters in 2006 while studying oceanography at the Universidad de Cádiz. While there I interned with an oyster production company in Walvis Bay, Namibia. I learnt about all the stages of production for Pacific oysters (Crassostrea gigas), including breeding, hatchery, nursery and grow-out. I realised that aquaculture is the future of food production and decided to make it the focus of my professional career," Lladosa explains.
Lladosa sees aquaculture as an environmentally responsible source of food and commercial products, helping to preserve habitats and rebuild stocks of threatened species.
"I started my first job for Pescanova, farming shrimp and prawns in Nicaragua, in 2011. After that, in 2014, I worked for Natural Aquaculture Group in Saudi Arabia on several projects focusing on preserving the genetic diversity of SPF shrimp broodstock, and in 2019 I landed a short-term role with Tassal in Australia. There I worked on the domestication and breeding of black tiger prawns (Penaeus monodon). A fundamental part of the role was applying the lessons learned from the vannamei sector. But this project was slowed down by Covid-19. When I returned to Spain, I was contacted by Europrawn Hellas in 2020 to operate in Greece," Lladosa reflects.

He was recruited as the operation's general manager, by its Greek and Australian investors, who were impressed by his shrimp farming experience. He leapt at the opportunity, seeing indoor shrimp farming as a great way to diversify his knowledge and, for the last two years, he has been helping the project's development and commercialisation.
"Very few people understand the quality of organic feeding and how prawns can be grown responsibly in a land-based system that complies with all the standards required for consumption," Lladosa stresses.
According to Lladosa, one of the key challenges has been acquiring feed which is certified organic, because the EU regulations for organic prawn feed are not yet fully developed. He also notes that it is impossible for black tiger prawns to compete with whiteleg shrimp on price in global markets.
"Whiteleg shrimp, unlike black tiger prawns, have benefited from a market expansion. They have had improvements in genetics and technologies, which have decreased the production costs, while at the same time they have achieved better prices," he notes.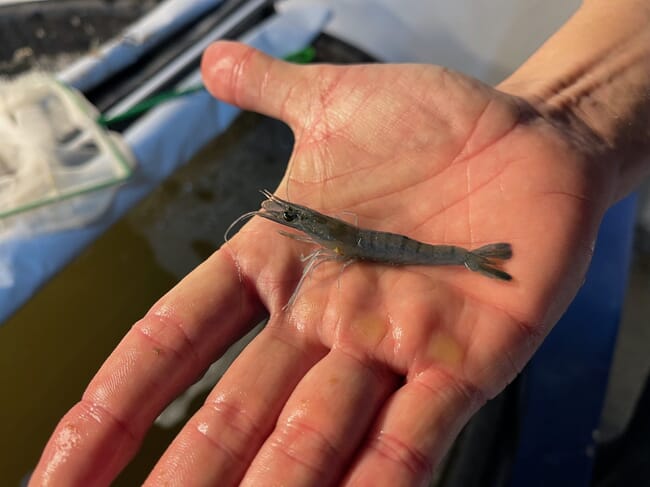 Equally he observes that the Greek market is in competition with countries like India and Vietnam that are ahead of the game, with some producers harvesting a similar quantity each day to that harvested by a land-based farm in a whole year. Economies of scale mean that the Europeans can't compete on price – or reliability of supply – with the traditional producers.
"It's difficult to convince consumers to change the price for a local product that is sold fresh. Meanwhile traders want continuity and quality," he observes.
As a result, he points to the need to create an effective brand, based on sustainability, certification and storytelling, using tools such as digital marketing.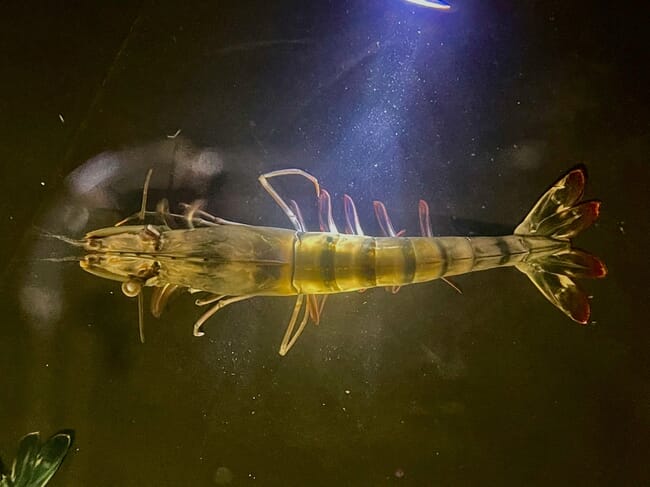 New challenges and opportunities await
Lladosa recently decided to move on from Europrawn but says that he has learned many valuable lessons.
"I joined Europrawn as it enabled me to continue my professional development in Europe. I didn't find it difficult to start a project from scratch after relocating to a different country, culture and language. I successfully redesigned, installed and commissioned all nursery and grow-out systems, resulting in a fully functional facility. I incorporated maturation and larviculture technology into a commercial hatchery, adding strategic value to the company. I trained 22 people in the entire production process – from broodstock maturation to the final packaged product – resulting in a quality product endorsed by Greek hospitality experts," he reflects.
However, he believes that his next step is to become an entrepreneur and plans to establish his own aquaculture business, most likely in Spain.

"As farmers, we need to apply our years of experience and skills to shape the future of aquafarming. We need to develop technologies and tools that automate and ease shrimp production worldwide and make them affordable for countries and farmers where such technology is too expensive to access," he explains.
Top tips for fellow farmers
Over the last 17 years Lladosa has witnessed how production intensity has increased and how adverse health outcomes and environmental conditions are affecting shrimp production. Throughout his career he has focused on how water chemistry variables influence shrimp health and how they can be managed to optimise farm productivity when they deviate from optimum values.
"A build-up of ammonia, nitrite and – to a lesser extent – nitrate can negatively affect the water quality of the environment in farmed shrimp. This, in turn, can affect productivity and animal health indicators such as growth rate and susceptibility to pathogens," he explains.
"Environmental conditions in which these species are farmed are dynamic and change rapidly and unpredictably. Water chemistry must be understood, tanks monitored, and continuous analysis of results is needed to provide solutions for controlling the environment," he adds.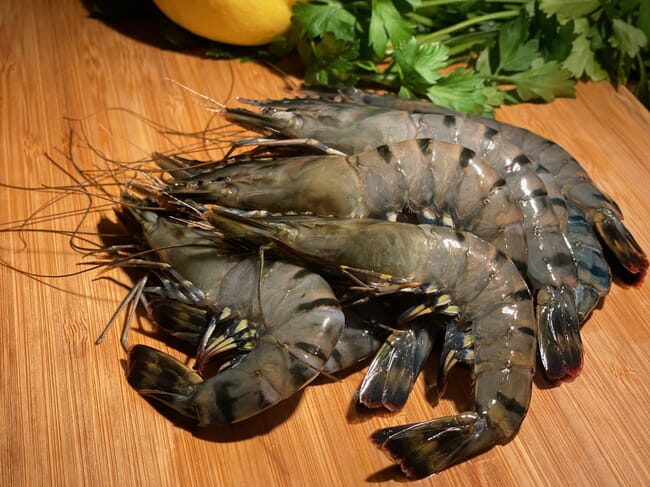 According to Lladosa, several emerging and disruptive technologies hold the potential to revolutionise aquaculture. These include digital technology, robotics, land-based aquaculture, RAS, diagnostic techniques and the replacement of fish meal and oil with alternative proteins.
"The aquaculture sector is relatively slow to adopt novel technologies. However, recent technological advances can offer opportunities for sustainable and profitable aquaculture. Although these advances exist, there is a significant gap between their availability and actual application. It's challenging to integrate various technologies into aquaculture systems successfully. It requires investment, research and skilled team members," he explains.
"The most critical factor for the successful production of prawns is a highly controlled environment where operational procedures are standardised within a framework of biosecurity and compliance," he concludes.