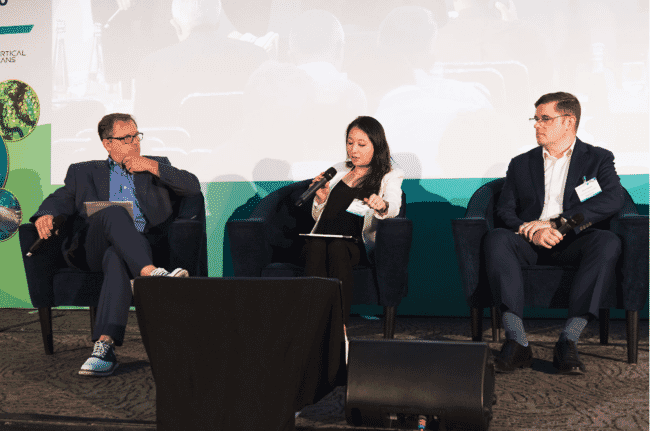 The aquaculture conversation is changing its focus from sustainability and towards circularity, or producing fish with minimal feed inputs and zero waste. Adopting the circularity principle means that the industry will utilise and valorise discarded elements and wastes as raw materials for new products and processes – like feed ingredients. During a Q&A session at the recent Blue Food Innovation Summit in London, iCell Aqua's Mark Rottmann and Thai Union's Chris Aurand shared their take on the innovations that could take us closer to achieving fully circular aquaculture.
Bringing circular approaches to the sector
Both Rottmann and Aurand believe that the industry can meet its sustainability and zero-emissions goals if it finds ways to utilise wastewater. Both are optimistic about the sector's prospects as well. Rottmann has created a thriving business in iCell Aqua by integrating food-based wastewater streams with recirculating aquaculture systems. His technology extracts the nutrients from wastewater and repurposes it as a feed ingredient – with minimal emissions and wastes. Aurand on the other hand has a more high-level view of circular aquaculture in his role as Thai Union's open innovation leader. He works closely with startups that create ways to valorise wastewater. "These waste nutrients can't just be disposed, they have to be utilised as raw material to produce different products," he told conference attendees.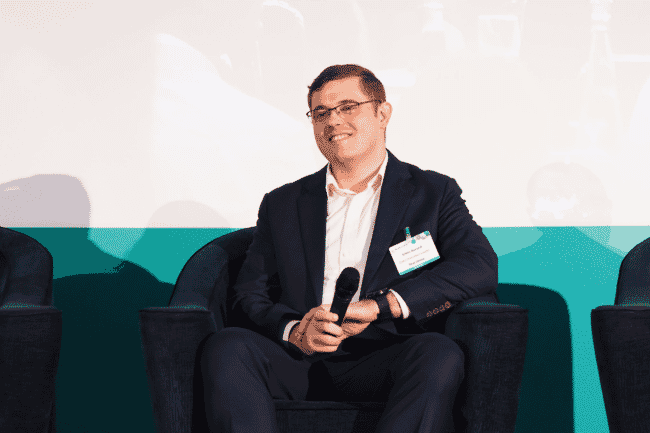 The potential of high-efficiency RAS
In Aurand's view, designing and constructing high-efficiency recirculating aquaculture systems would be a food security and circular economy gamechanger. These systems – which would have minimal water use and could be implemented anywhere in the world – could give small communities and urban centres reliable access to sustainable animal protein.
Aurand noted that countries with desert climates like the United Arab Emirates are investing heavily in the area. Dispersing RAS units has the potential to bring seafood to the masses while reducing the overall carbon footprint of fish production – and could become more economical as additional units come online.
Integrating RAS with other industries
Rottmann told delegates that the greatest innovative potential lies in integrating the water outputs of other industries with RAS. In his view, these water streams can already meet aquaculture production needs and can be further refined to produce additional ingredient sources – they just aren't being utilised properly in their present state.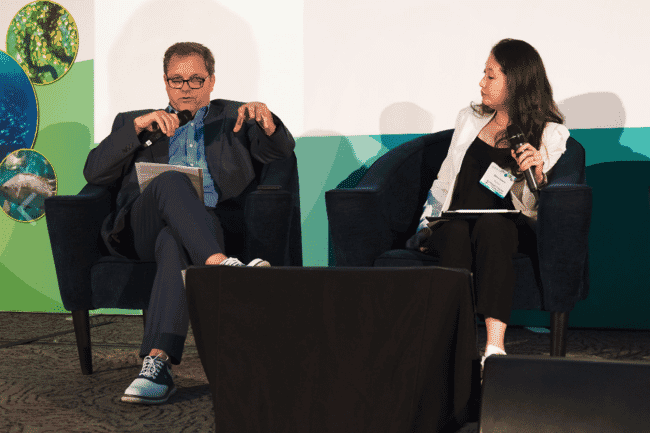 He told attendees about two waste capture and upcycling case studies from Morocco and Mauritania in Western Africa. Both countries have desert climates and had fishmeal plants that operated near port infrastructure. Rottmann explained that the plants did not use any processes to clean their wastewater – they simply discharged it into the port. "That's all wonderful nutrient that should be captured and not lost," Rottmann said. "But after you capture it, you still need to clean it."
He sees an opportunity in putting that type of waste stream through a bacterial fermentation system that would create a single-cell protein feed ingredient that could be used for the local livestock industry, but also use the cleaned wastewater for aquaculture. Like Aurand, he sees the ability of these systems to provide sustainable protein in desert climates. The limiting factor, in his view, is the capital expenditure needed to build that kind of water infrastructure.
"If we can get governments to supply the cost for the water infrastructure, we can clean the water, eliminate pollution from the bay, grow a single-cell protein and provide recycled water for desert communities," he said. "It's beyond growing fish on land at that point."
Both Aurand and Rottmann stressed that entrepreneurs and innovators need to refine their processes for upcycling wastewater. This type of valorisation can yield alternative feed ingredients and high-value compounds for the food and pharmaceutical sector – but each process has its own "fit" and variables depending on the waste stream.
Both concluded the Q&A by saying that though there are challenges ahead, and that the industry is on a good path. The shift from sustainable to circular could be closer than expected.
The 2022 Blue Food Innovation Summit took place in London from 14 to 15 June.