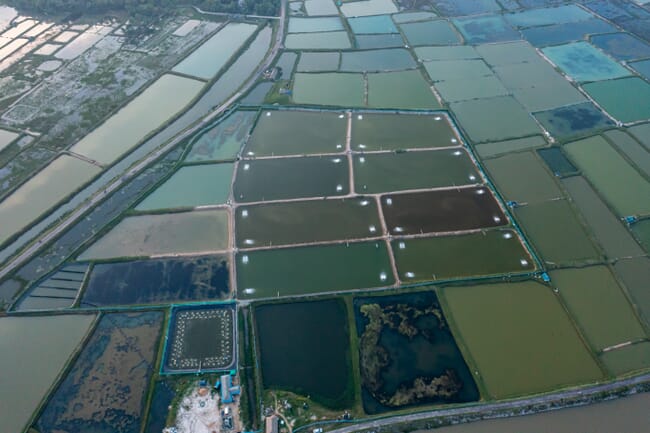 By 2050, food production needs to increase by 60 percent to feed a world population of 9.3 billion. With climate change and its consequent impact on existing food production systems, there is tremendous pressure to meet the rising food security and nutritional demand. As we navigate these complex challenges, we need to rethink how we feed the people. There is a pressing need to reimagine traditional food production systems for a sustainable future.
Worldwide, an emerging alternative solution to this is smart aquaculture – an intelligent production method that deploys IoT, big data and artificial intelligence, through remote control or robot independent control of aquaculture facilities, equipment and machinery to complete all production and management operations. It is the integration of modern information technology and the whole aquaculture value chain, which involves production, operation, management and service. The world over, farmers are gradually shifting from labour-intensive, to mechanised, to automated farming practices. India is no exception.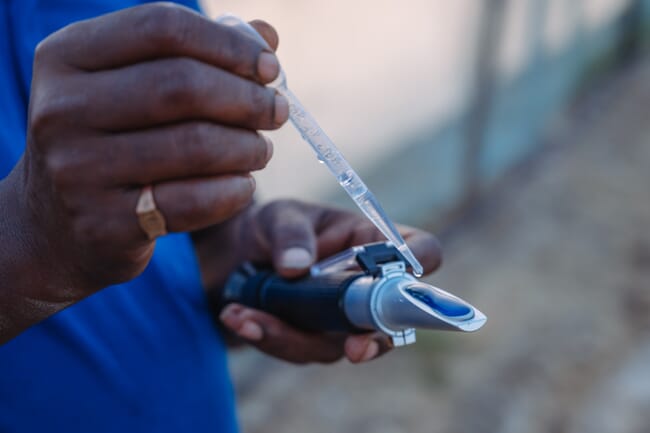 Technology: a booster dose for aquaculture
India is the second-largest aquaculture producer in the world and plays a vital role in contributing to the country's GDP. Owing to its 7,500 km coastline, the Indian aquaculture sector has a lot of untapped potential and the capability to become the world's leading producer of sustainable seafood. However, the sector is fraught with several challenges.
For starters, the very nature of shrimp farming, where growth takes place out-of-sight and underwater, makes farming activity hard to monitor. In fact, the three main challenges that an aquaculture farmer faces are water quality, feeding efficiency and the quality of fish and shrimp. If the water quality of these ponds is not of the desired standard, the output can be severely affected.
A smart solution to address these gaps in the aquaculture ecosystem is a blended approach – a combination of human and technological intervention to ensure that farmers are aware of the best practices prevalent in aquaculture. Smart technology is the key to better productivity and disease management.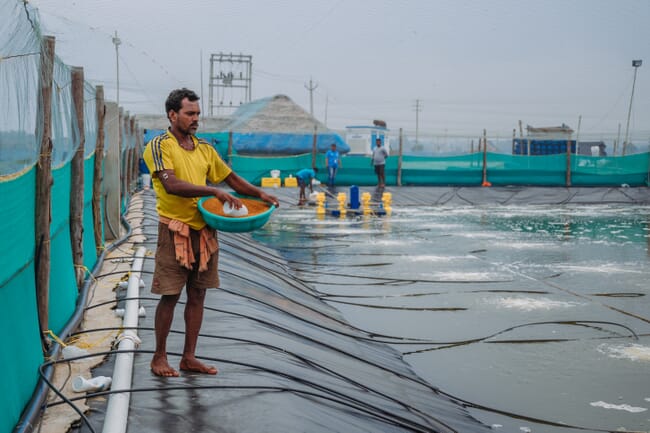 From the internet of things (IoT) and artificial intelligence (AI) to remotely operated vehicles (ROVs) and remote satellite imagery, these new technologies are being leveraged by several emerging players to combat the existing challenges in aqua farming and enhance overall production.
Artificial intelligence impacts decision making
To nurture an underserved aqua farmer market, organisations are leveraging AI-based technology and data analytics to predict and provide insights into an array of farm operations. Startups in India that operate within this space are adopting an ecosystem-based approach by digitising the data produced and consumed for analytics-driven data-informed decisions. Such an AI-driven approach continuously monitors the farm operations and favours real-time analysis of culture. It helps farmers' daily tasks – optimising feed, disease prediction and management and offering advice from time to time.

Data-based recommendations help explain what actions should/should not be taken, leading to improved decision-making, better production and sustainable growth.
Drones and geo-sensing imagery for data collection
Sensor-equipped drones can also collect data – on levels of salinity, dissolved oxygen, water pH and temperature, to name a few. Additionally, the latest technologies can even monitor the metabolism and heart rate of the stock. These insights enable farmers to take timely actions to create an ideal environment for their aquafarms, yielding better results.
Furthermore, the geographic information system (GIS) and remote sensing technologies aid in developing appropriate approaches and management plans for long-term sustainable use of resources and the habitats in which they are raised. Certain emerging players in this segment in India have been working on satellite remote sensing systems to allow anyone – lenders, buyers or feed suppliers – to more accurately track the portfolio of individual farms.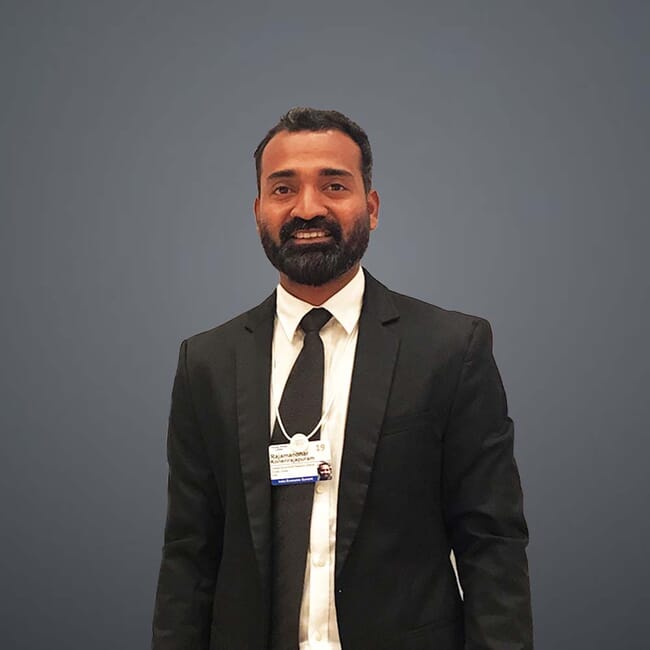 The specialised application of such technologies and the in-depth data collected is helping formal financial institutions to underwrite loans more efficiently, as there is greater transparency. Given the amount of data available, such players are able to provide for coherent sourcing, predictability and traceability of the output.
Summing up
Over 90 percent of shrimp/fish farming in India is done by low-income small-scale farmers. Until recently, they used traditional methods for operating their farms as they did not have access to new apps and technology. However, things are changing now. New players in India operating in this space are showing promising signs and offering solutions that will not only improve value chain efficiency but also pave the way for a sustainable and restorative food production system.
From minimising the role of intermediaries and using data insights, the aquaculture sector is on the cusp of revolution. Several farmers using new platforms/mobile apps have realised that adopting smart tools to analyse crucial parameters like feed conversion ratios (FCRs) and biomass availability have improved their output. With aqua farmers making a paradigm shift from handwritten farm ledgers to apps, the aquaculture industry in India is slowly but surely evolving. Feeding the world sustainably is becoming an achievable goal.