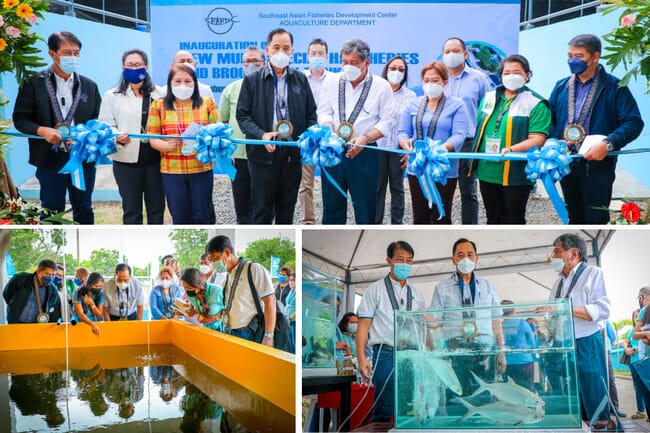 The facilities, inaugurated on 9 December 2021, are located in the Tigbauan Main Station of the Southeast Asian Fisheries Development Center (SEAFDEC). They were established between 2019 and 2021 in support of the DA-Bureau of Fisheries and Aquatic Resources (BFAR)'s Bangus Fry Sufficiency Programme.
The four new broodstock facilities have a holding capacity of 2,000 tonnes or about 400 milkfish breeders, and are projected to produce 320 million eggs annually.
On the other hand, the marine hatcheries have a rearing capacity of 160 tonnes. About 20 million milkfish fry, 5.4 million pompano fry, 14.4 million shrimp postlarvae, and 2.5 million crab instars are expected to be produced in these facilities every year.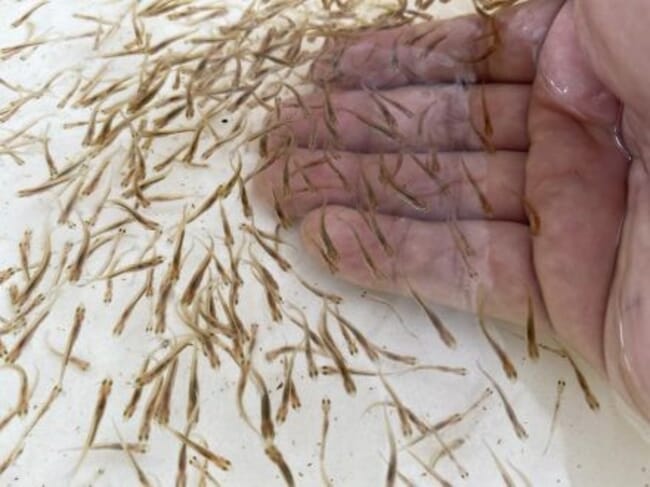 A 40-tonne multi-species freshwater hatchery was also inaugurated, projected to produce 16 million catfish fry, 4.5 million freshwater prawn postlarvae, and/or 910,000 tilapia fry per year.
The new aquaculture infrastructures aim to boost SEAFDEC's demonstration and technology transfer programmes, to solve the shortage of aquaculture seeds in the Philippines. The facility will produce and distribute good quality seeds, and serve as a prototype for other hatchery business ventures in the country.

SEAFDEC/Aquaculture Department Chief Dan Baliao said that the new infrastructures cost an estimated amount of P23 million.
Noting that aquaculture represents 50.9 percent of the fisheries production in the country, Secretary Dar affirmed the commitment of the Department of Agriculture (DA) to enhance the country's aquaculture research and industry to further promote "masaganang ani at mataas na kita" (high yields and high income) for Filipino fisherfolk.

"I'm now seeing the use of biotechnology as a tool of science to make possible that those impossible before can now be properly done. And because of SEAFDEC's engagement in science and technology for aquaculture, we now have a good number of technologies that can now be used not only for the Philippines, but also for Southeast Asian countries in the future," Secretary Dar said.
The DA chief further challenged the SEAFDEC management and urged them to upscale fisheries science.
"Don't rest on your research breakthroughs until those technologies are properly utilised in a big way by Southeast Asian countries," he said.
Aside from the new hatcheries and broodstock farms, the event also featured an exhibit of various fish species, crustaceans, feeds, tissue-cultured seaweeds, and other products from SEAFDEC's multiple offices all over the country.