Lealand Meador comes from a family who have been farming pigs for the last 100 years but five years ago he transformed their swine farm in land-locked Indiana into a successful Asian seabass (barramundi) farm.
Meador's aquaculture experience started with a pond on the property of their home. His love for fishing made him contemplate how to make good use of it and he started to experiment with farming largemouth bass for live market sales.
The success of the venture led to the excavation of a second pond and he started to work at Sweetwater Springs fish farm for a year to gain more knowledge and experience of different aquaculture species. Sweetwater Springs fish farm raises mainly hybrid striped bass in floating cages in a lake in Indiana for the live market in Chicago and Toronto.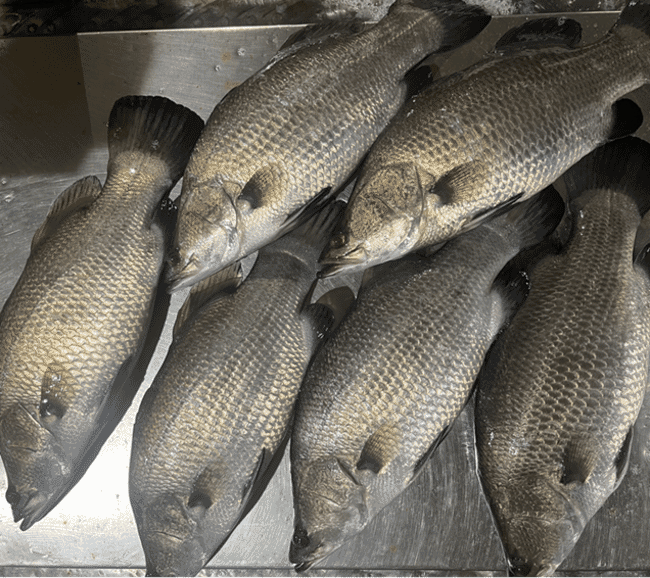 When a disease outbreak affected the pigs on the farm, Meador decided to convert the pig barn into an indoor recirculating aquaculture system (RAS) facility. His experience of farming, carpentry and construction came in handy. Besides being a farmer, he is on the advisory board of the Indiana Great Lakes Aquaculture Collaborative, as well as the Indiana Aquaculture Association. After exploring the market for live fish and deciding on the species to be cultured, Hanilu Farms opened in 2017. It consists of 34 tanks and produces more than 900 kilograms of live fish per week, year-round. The fry are sourced from Australia and grown to a plate sized product (c 700 g), before being sold for the live market.
"Buyers continue to be impressed with the vitality of our fish," says Meador.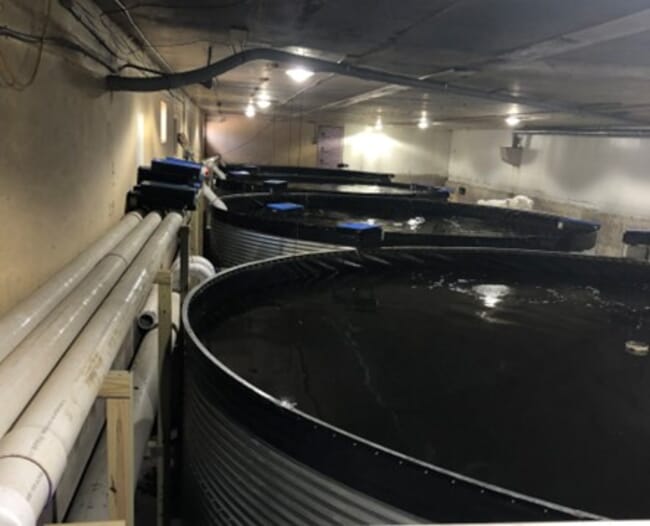 Meador says that he is always looking to improve production by creating the best rearing environment for his fish.
With this in mind, he sought more information on improving water quality. He came across the late Peter Letizia, CEO of F&T Water Solutions, who introduced him to Hydrenesis – an up-and-coming technology company based in Florida, that creates a negative oxidation-reduction potential (ORP) water, affecting the water chemistry and reducing surface tension. The system injects an anti-oxidising water-based gas into the water column to introduce free electrons.
According to Meador, with less oxidation going on in the water, cell functions in the fish improve, which increases hydration and reduces stress levels. Trials with salmon, for example, show that using the technology results in less scale loss and less fin damage, thus improving fish welfare.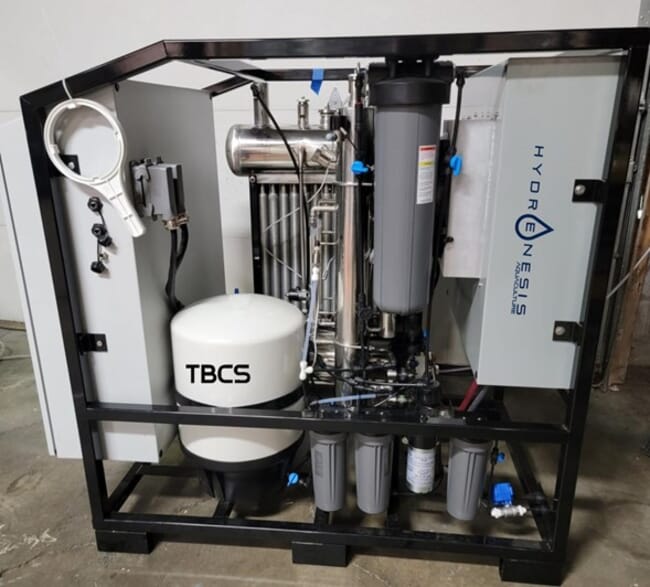 This type of technology is different from what has traditionally been done in aquaculture and wastewater. Disinfection has typically been performed at highly-positive ORP, and it is accepted practice to keep ORP positive in most production systems. Perhaps this is the time to challenge what we believe we know?
Natural Aquatic Systems, a wholly owned subsidiary of Natural Shrimp, the company that acquired the rights to apply Hydrenesis in aquaculture, works closely with Hanilu Farms. Meador was their first customer in aquaculture, as he saw the value instantly. He has since worked tirelessly contributing to research, data collection, automation and improvements of the Hydrenesis technology, in particular the hardware and its ruggedization.
"By working as a team, gas infusion methods were improved, robustness of the hardware increased, the footprint reduced, and a higher electrical efficiency was achieved," he says.
"Our management team had the foresight to invest in the technology and Leland's success is a true reflection of what we had in our hands. He has been an important player in the development of the technology and we are very grateful to be working with him," says Marco van den Berg, vice president of marketing at NaturalShrimp, which is headquartered in Dallas.
Meador is very content with the technology. "I have been using Hydrenesis' hydrogas for over two years now and it is going very well, the fish are thriving. The mortality rate went down, the feed conversion ratio improved and the fish grow faster. Before they grew from fry to market size in 7 months; now we harvest after 5.5 to 6 months. My ultimate aim is to shorten the grow-out cycle to 5 months. We also need to exchange less water in the systems and use 15 to 20 percent less water. On top of this the fish look better, transport mortalities are reduced, and there was positive customer feedback on flesh quality, texture and taste," he reflects.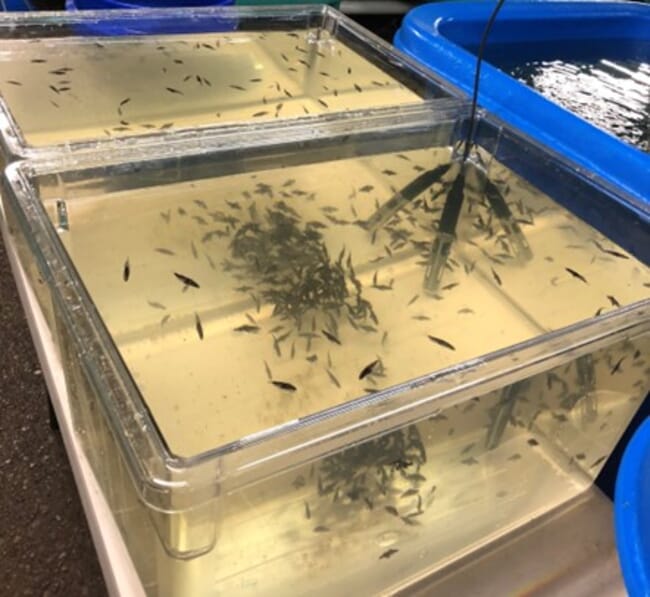 The success at Hanilu Farms suggests the potential of Hydrenesis and Natural Shrimp to change the future of water management in aquaculture. According to the company, their technology can be applied to different species and systems in both cold- and warm-water systems. Aquaculture species that have been trialled include white leg shrimp, Atlantic salmon, barramundi and tilapia. However, the scope is not limited to these species. The management team is currently finalising multiple trials and has plans to bring this technology to the commercial aquaculture market.
As for Meador, he does not regret his decision to diversify his farm.
"I definitely do not miss the smell from the swine," he reflects.
He has plans to expand his farm soon and the next generation, his three young children, cannot wait to follow in their father's footsteps.