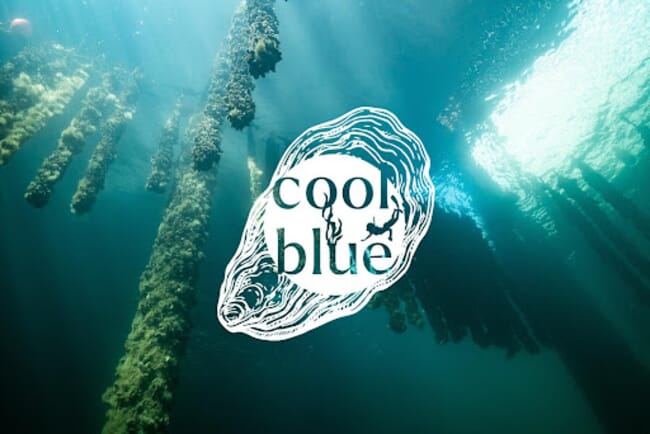 A Nordic alliance comprising a consulting company, s.Pro - sustainable projects GmbH, a marine allotment association, Havhøst, a local action group, Aktion Österbotten, and the University of Gothenburg has received a grant of €1 million to establish and support a Northern European network of community-scale regenerative aquaculture initiatives.
Such initiatives are loosely defined as local people coming together to grow, cook and eat coastal plants, seaweed and shellfish for ecosystem restoration, education, subsistence, commercial gain or simply as a fun social activity.
Throughout the project, the partners will co-develop regenerative community enterprises and lobby for devolved marine management. Together, they aim to put marine conservation, low-impact aquaculture and the means of production of seafood and other bio-based products in the hands of local people.
Dubbed "COOL BLUE: Community Ocean Farms and Local Business Clusters", the Horizon Europe Coordination and Support Action (CSA) aims to help local people to start community enterprises, establishing clusters and partnerships with local businesses such as restaurants, fishers, start-ups, vocational colleges, tourism operators and local authorities.
The project will focus initially on locations across Denmark, Sweden and Finland to design small-scale farming systems in land-based, coastal or offshore environments, tailored to local socioeconomic and ecological conditions.
The need for regenerative, sustainable aquaculture practices is becoming increasingly clear as wild-catch fisheries continue to show general trends of declining catch-rates. Unless the fisheries and aquaculture industry diversifies towards regenerative aquaculture practices, such as the cultivation of zero-input species such as shellfish, seaweeds and coastal plants, there may be a significant gap between supply and demand in the future. The COOL BLUE project aims to make coastal communities more resilient and self-sufficient in the face of emerging threats such as climate breakdown as well as social and economic upheaval.
"COOL BLUE represents a unique opportunity to shift the stale marine protection narrative from snail-paced mitigation measures to rapid, positive, participatory action. Together, we can create edible seascapes which protect us from the worst of climate breakdown, keeping health and wealth within local economies instead of being funnelled off to some corporate chain's offshore tax haven," said Frederick Bruce, project manager for COOL BLUE.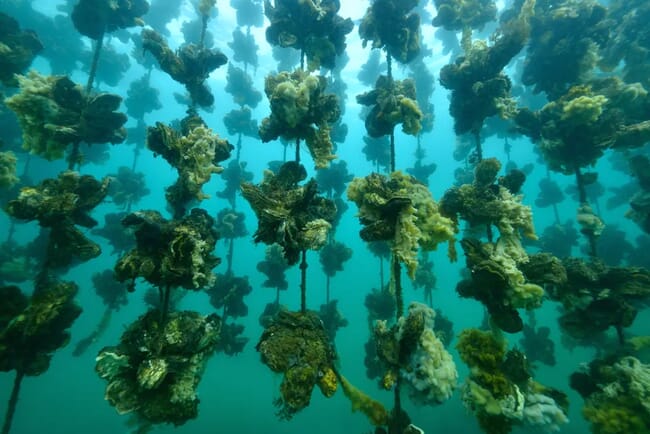 Going beyond the concept of sustainable aquaculture practices, regenerative design looks at whole systems - human, non-human and their interactions - with the aim of nourishing the fundamental processes and interconnections that support them in positive feedback loops. That means being as inclusive as possible; understanding inputs and outputs; catching and storing energy, nutrients, money and local knowledge. It means participatory learning, community service, crowdfunding, guerrilla sea gardening and grassroots activism. Ultimately, it means building global maritime solidarity at the local level.
The project seeks to reinvent maritime cultural heritage with future-proof jobs for people of all ages and backgrounds. Havhøst and s.Pro aim to co-develop business models which simultaneously create jobs and community connections with the common purpose of regenerating their local economy and ecosystems. The University of Gothenburg will assess the impacts of these changes through citizen science and DNA monitoring, while Aktion Österbotten will transpose the concept to an Eastern Baltic cultural and ecological environment.

"Just like growing your own veg, we're saying that anyone and everyone can do good for their community through regenerative aquaculture - no matter how small the contribution. The antidote to 'polycrisis' is polyculture. We urgently need to raise our ecological consciousness and start farming biodiversity now, together, at all scales – large and small. We need to shift our perspective to look at the bigger picture. Biodiversity, food, materials, money and jobs are simply concurrent benefits of a healthy, well- functioning ecosystem," Bruce commented.
"The good news is that it doesn't have to be complicated or expensive. All we need to do is believe in the power of small collective actions to re-connect marine life with more of itself. There are hundreds of ways we can do it, be it collecting seeds, seagrass planting, beach cleans, growing your own mussels or creating habitat, you name it. Nature will do the rest. So, roll up your sleeves and get your hands wet," he concluded.