Sponsor message
Are you trying to break into aquaculture industry or already working in the field and looking to gain additional expertise for career development?
NOAA greenlights 425k for land-based aqua project in Great Lakes region
The Great Lakes Aquaculture Collaborative has been awarded $425,000 from the US Sea Grant programme to advance land-based aquaculture as the region moves to keep pace with seafood demand.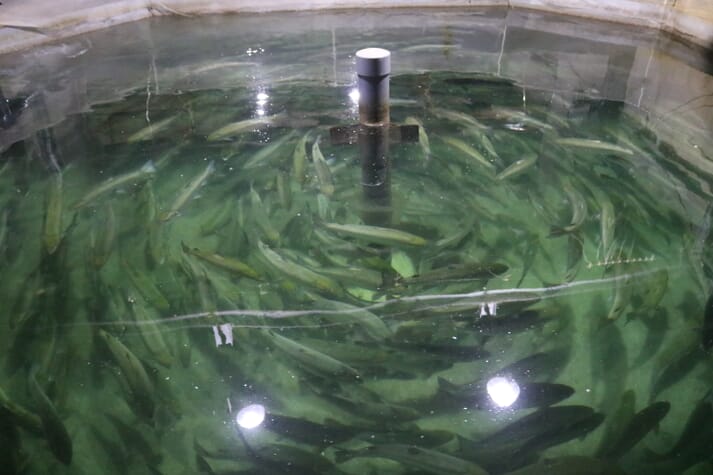 The Great Lakes Aquaculture Collaborative, led by Minnesota Sea Grant, supports an environmentally responsible, competitive and sustainable aquaculture industry in the Great Lakes region. The Aquaculture Collaborative, begun in 2019, is one of 11 Sea Grant research projects and collaborative programmes that received National Sea Grant funding totalling $4.7 million aimed at advancing sustainable aquaculture.
"The focus of Sea Grant's Great Lakes Aquaculture Collaborative is on land-based aquaculture that is environmentally responsible and does not negatively impact waters of the Great Lakes or inland waters of the region," said project principal investigator and Minnesota Fisheries and Aquaculture extension educator Amy Schrank. "We will use this continuing funding to help strengthen the aquaculture community in our region, provide legislators in each state with science-based aquaculture information and help clarify how aquaculture regulations are implemented in Great Lakes states."
Sponsor message
UMass Sustainable Aquaculture Online Courses Aquaculture is an increasingly important source of safe, nutritious, and sustainable seafood for people worldwide. Globally, aquaculture production must double by 2030 to keep pace with demand. These increases in demand for aquaculture products, food security considerations, and job creation have generated an increased need for skilled workers.
Discover how you can be part of this rapidly expanding industry.
Great Lakes states are not keeping pace with increases in consumer demand for fish and seafood which contributes to a $17 billion national seafood trade deficit. Starting in 2019 and continuing today, the Great Lakes Aquaculture Collaborative has held regionwide workshops and training opportunities, created an aquaculture farm tour video series, funded and published research on consumer demand for aquaculture products and created a dedicated website.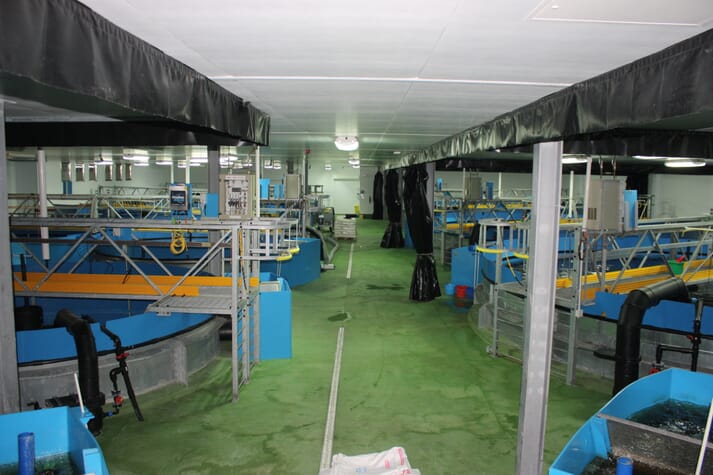 Project deliverables
Link aquaculture producers to state and national aquaculture organisations and support producers, students and researchers from historically marginalised communities to attend and present at state and national aquaculture meetings.
Continue collaborations with aquaculture industry advisory groups from Great Lakes states to solicit feedback on progress and outcomes and understand state-specific industry needs.
Inform Great Lakes legislators about what aquaculture is and the elements of a sustainable regional aquaculture industry.
Compare aquaculture laws and regulations among states within the Great Lakes region to determine how agencies interpret and implement these rules.
Foster synergies among private, state and tribal organisations to jointly address seafood supply-chain challenges in the aquaculture and commercial fishing industries.
Develop research questions that address priority areas of need for aquaculture producers that may be funded by Great Lakes Sea Grant programmes.
"These investments demonstrate Sea Grant's commitment to sustainably growing US aquaculture throughout coastal and Great Lakes communities," said Jonathan Pennock, director of NOAA's National Sea Grant College Programme. "The funded projects, which address a variety of challenges, will ensure that growth of the aquaculture sector will be informed by the latest science and community needs."