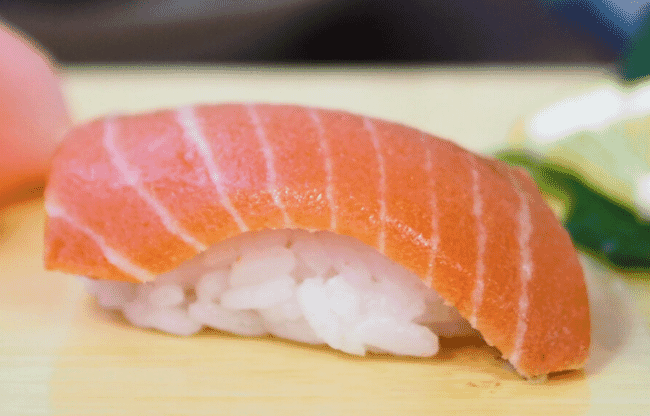 The Alt Protein Project is creating a transdisciplinary capacity and collaborative environment by linking theory and practice. NMBU hopes that the project will break down academic siloes, bridge the gap between academia and industry and connect innovative research to the market. Together with the Good Food Institute's (GFI's) global network, universities, industry partners, the public sector, NGOs and other student organisations, the project focuses to build awareness and collaboration across the value chain, to enable a win-win transition for all stakeholders.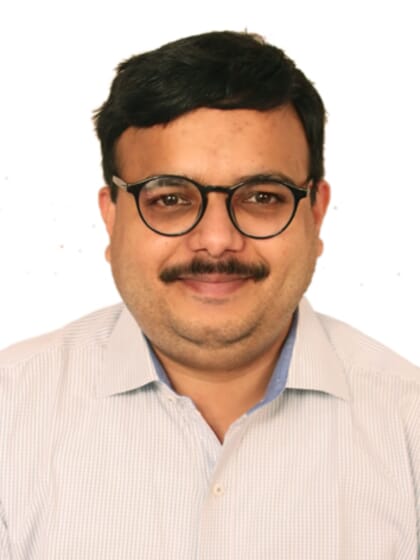 As a part of the project, NMBU hosted the first special guest lecture on alternative seafood last week which was presented by Amod Ashok Salgaonkar, co-founder of A2S2 Enterprises and industry advisory board member of Good Food Institute, India. The lecture has covered an overview of alternative seafood industry, sales and investment in the sector, key takeaways from Seafood Expo North America, the role of GFI India on the smart protein mission and India-Norway opportunities in the alternative seafood segment. The presentation also included information on emerging startups from Israel in the alt-seafood segment for 2021 and similar companies coming online through the first-of-its-kind India Smart Protein Innovation Challenge (ISPIC) with GFI India.
The ISPIC aims to educate and inspire young talent to enter the smart protein sector. Challenge participants gain access to learning, certification, mentorship and cash prizes. Participation is open to students, young professionals, and entrepreneurs across science and business domains. The 2021 Edition of ISPIC witnessed participation from over 750 candidates from more than 250 universities and organisations in India. The results of the event declared last week and final 20 teams chosen as winners. Four teams on the shortlist are from the alternative seafood segment.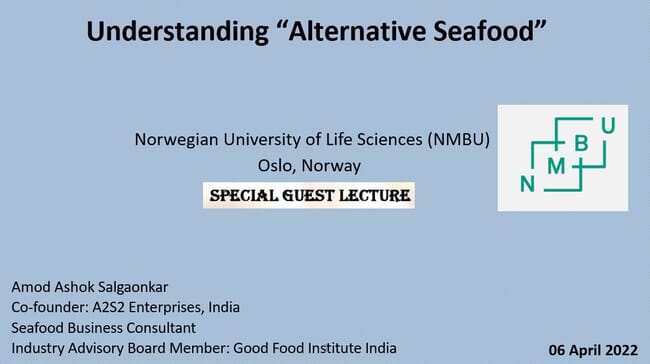 Plant-based meat and seafood retail sales in US grown significantly from $804 million in 2019 to $1.4 billion in 2020 however the growth remains stagnant from 2020 to 2021. From 2019 to 2021, plant-based seafood grew 42 percent. 2021 saw dollar sales growth in both plant-based shellfish and plant-based fish. Plant-based shellfish, which includes plant-based analogues for shrimp, scallops and crab, grew 30 percent, and plant-based fish grew 9 percent. By composition in alternative seafood, plant-based fish category and plant-based shellfish category earned $10.4 million and $3.5 million retail sales respectively in the US market in 2021. Eight new plant-based seafood products saw their first sales in US retail locations in 2021.
Among one of the latest regulatory developments in cultivated (cell-cultured) meat, The Dutch House of Representatives adopted a resolution in March 2022 to enable, "tastings of cultured meat under controlled conditions within The Netherlands." In the investment landscape, San Francisco's cultivated seafood startup Wildtype raised $100 million in Series B funding in February 2022.