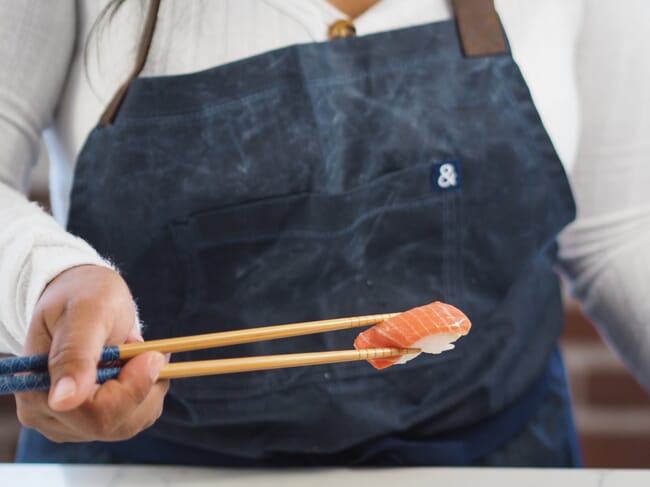 The private equity fund is among the largest investments into a cell-based seafood company. The round was led by L Catterton, and includes investments from Leonardo DiCaprio, Bezos Expeditions, Temasek, S2G Ventures Oceans and Seafood Fund, Robert Downey Jr.'s FootPrint Coalition, Cargill and prominent chefs from around the world. The contributions come from the environmental, health, research and institutional investment communities and with an eye on bringing Wildtype closer to commercialisation. Existing investors, including Spark Capital, CRV, Maven, AiiM and Root Ventures also continued to support Wildtype's efforts with Series B investments.
Speaking about the investment, Jon Owsley, managing partner at L Catterton said, "…as consumers continue to look for more sustainable seafood options, Wildtype is a brand that stands alone due to its technology and product quality.
"We are on the cusp of a consumer revolution around cultivated proteins, and Wildtype is well-positioned to play a leading role in this transformation, starting with salmon."

"Wild fish populations are threatened more than ever before," said actor and environmentalist Leonardo DiCaprio. "Wildtype is the clear leader in cultivated seafood, which will give us the chance to protect our oceans while creating the cleanest seafood on the planet. Wildtype will surely transform the food system with its incredible salmon."
A blog from Wildtype explains that the company has been working to improve its cell-cultured salmon and create a foundational platform for future products. It plans to use the new investment to build a larger production facility and bring its salmon to more restaurants and stores, pending a safety consultation with the FDA. The investment will also let Wildtype, "invest in technologies that will improve production and lower the cost to our customers."
The company also announced that that L Catterton's Alice Raksin and scientist Dr Berta Strulovici will be joining Wildtype's board of directors. Raskin has partnered with respected brands around the world to build world-class consumer products. Strulovici has served as a leader at some of the world's top institutions and successful companies.