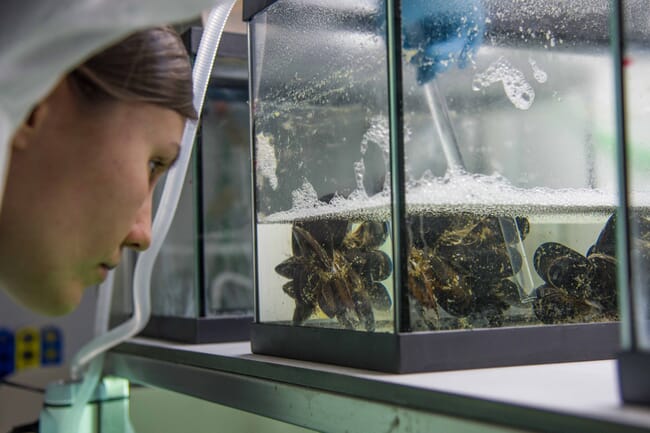 A world-leading academic study is set to reveal the widely "under-researched" health risks associated with an increasing use of nanoparticles across the Atlantic aquaculture industry will publish its key findings on 22 September. It will be followed by a series of webinars throughout October in English, Portuguese, Spanish and French. Follow the link here to register and for more information.
The ground-breaking NANOCULTURE Project has been funded by the Interreg Atlantic Area, via the ERDF (European Regional Development Fund). The initiative aims to advance knowledge, risk assessment and mitigation of two of the most widely used engineered nanoparticles that reach the aquatic environment- Titanium dioxide (TiO₂) and Silver (Ag). It has specifically targeted organisms destined for human consumption including two species of seaweed, dulse and sea lettuce, as well as marine mussels and turbot.
Project coordinator Begoña Espiña said their project team hopes their findings will shine greater light on relatively unknown subject, helping drive improvements and sustainability for the fast-growing aquaculture sector.

"The Atlantic area aquaculture sector is growing exponentially in tandem with a sharp rise of nanoparticle use across industry," said Ms Espiña. "However, studies assessing the risk and mitigation of nanoparticles within this context are lagging far behind. This represents a critical environmental and safety issue for the Atlantic area.
The NANOCULTURE project aims to dig deeper than ever before, to better understand the toxicity of nanoparticles within seafood products, and the potential knock-on effect to the human system. Given the importance of the aquaculture sector for the Atlantic area, we are keen to fully understand any possible adverse effects in order to improve the safety of future food production and ameliorate any environmental-related impacts of the activity."
In recent years nanoparticles have been increasingly used to drive improvements across a diverse range of industrial applications. In aquaculture, they improve the quality of fish feed, water and effluence, while also controlling infectious diseases. Titanium dioxide (TiO₂) and Silver (Ag) nanoparticles offer key benefits due to their unique optical, catalytic and antimicrobial properties. More broadly, these nanoparticles are incorporated in water filters, paints, cosmetics, detergents, clothing textiles, food packaging, medical devices and electrical appliances, among others.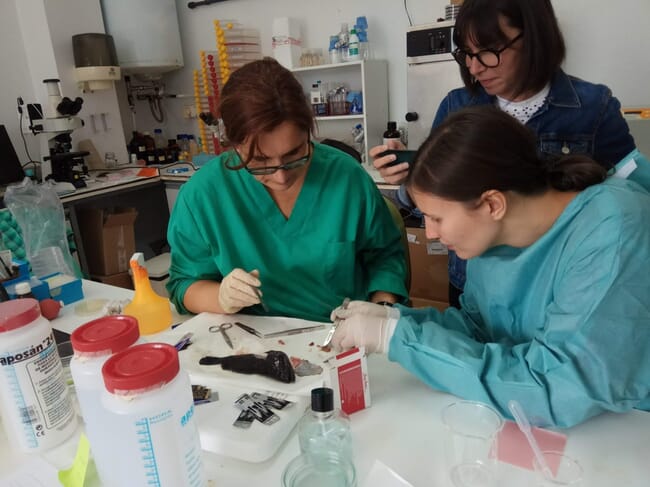 Ms Espiña added that a severe lack of consolidated information on the effects of these nanoparticles in water, organisms, humans or other media in real conditions, is in part a consequence of the limited number of robust analytical methods for detection.
"Scientists working on the NANOCULTURE Project have been using innovative technology to analyse aquaculture case material at 'nanoscale'," added Ms Espiña. "To provide context, a sheet of paper is around 100,000 nanometers thick, so this represents analysis at a molecular level.
As we prepare to share our findings, we will also crucially provide recommendations for standard operating procedures to mitigate risk in future product development. As part of this we will unveil new analytical methods addressing detection, characterisation and quantification of metallic nanoparticles in different media. Besides bringing together leading Atlantic research infrastructures to mitigate this territorial risk, at its core the NANOCULTURE project aims to empower the region's aquaculture sector, by enabling greater control over the presence of nanoparticles, in turn offering a key competitive advantage."