Hatch launches global aquaculture incubator in Hawai'i
Applicants are being sought for Hatch's inaugural global aquaculture incubator, which will take place in Hawai'i.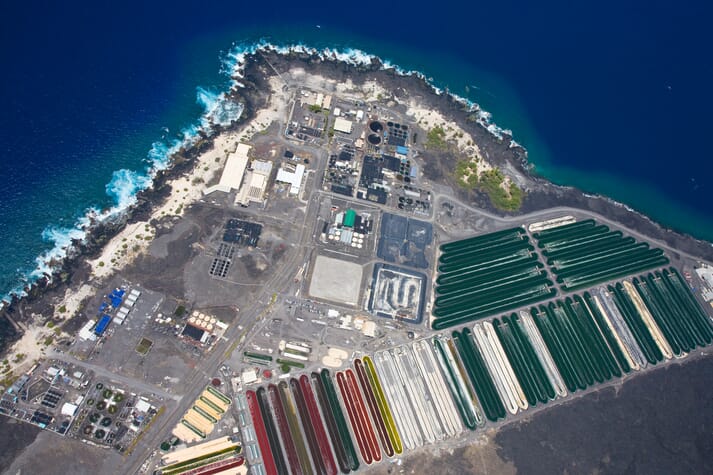 "This is the world's first niche aquaculture incubator platform. It is focused on developing those early stage ideas and research that can, with the right support and guidance, fulfill its potential and make a positive impact on the global aquaculture industry. By nurturing and guiding these early stage innovators, we hope to stimulate and create a pipeline of real talent and opportunity from the process," says Hatch co-founder Wayne Murphy, who leads the Hawai'i-based initiative.

The incubator campus will seek to host, stimulate, guide, develop and support the world's best aquaculture and innovation talent in their drive to solve key aquaculture and blue food sustainability challenges.
Uniquely positioned where R&D intersects with the world's largest multi-species subtropical aquaculture location, the Hatch aquaculture incubator platform will facilitate and attract entrepreneurs and researchers from Hawai'i and all around the world that are seeking to develop their ideas and innovations further and build successful scalable businesses.
"We aim to attract the world's best aquaculture research and innovation talent to the Silicon Valley of aquaculture," says Dylan Howell operations manager for the initiative.
"We are seeking six to eight projects and/or participants to relocate to our innovation hub at HOST and then work together to validate their ideas and build their commercial success," he adds.


It is a rolling application process, so candidates can submit an application at any time. Hatch is keen to attract local and international talent to utilise its platform of resources, services, insights and professional networks. Anyone working on interesting IP, a scalable technology or innovative research that is relevant to the aquaculture sector and has the potential to be a globally successful business is invited to apply.
"The launch and introduction of an aquaculture incubator facility to identify, nurture and develop early-stage innovators locally in Hawaii and to attract international research to our world-renowned ocean science and technology park in Kailua-Kona Hawaii is very exciting," says Gregory Barbour, executive director of the Natural Energy Laboratory of Hawaii.
"Our 900-acre facility is home to over 50 aquaculture and ocean technology companies which makes for a very productive learning and research ecosystem for those seeking to develop and validate their ideas and build scalable businesses. This unique project would not be possible without the financial support from the US Economic Development Agency," he adds.
An individually tailored programme of support specific to their area of focus, species, environment and technological needs will be delivered to those successful applicants. Teams will be also allocated individual subject matter experts and mentors to help guide their future progress and direction.