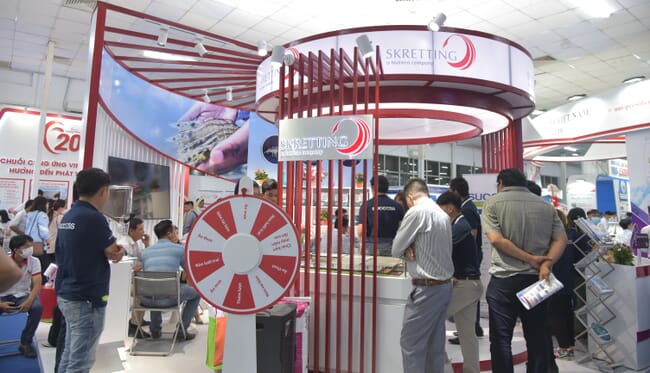 With a focus on innovative value chain upgrading, the VietShrimp 2023 trade show promises to highlight the latest achievements in Vietnam's shrimp industry and introduce attendees to the latest aquatech and advanced shrimp production models. Coming to the Can Tho Promotion Agency from 12 to 14 April 2023, the event expects to host over 200 exhibitors and create opportunities for aquaculture ventures to expand their markets. The trade show will also seek to connect the production and consumption segments of the shrimp sector – improving the overall output and value of Vietnams' shrimp industry community.
The event organisers are also hosting a two-day seminar where aquaculturists and other stakeholders can learn about upgrading shrimp value chains. Special sessions will focus on digitalisation and how Vietnamese shrimp farmers can enhance the global brand of their products. These seminars offer attendees an opportunity to share their experiences and learn how to apply the latest tech to their operations. According to the event organisers, delegates will also be able to discuss the upcoming challenges in the shrimp industry – and identify their individual strengths as they overcome them.

Vietnam's shrimp industry has seen record growth to date, and hosts a myriad of startups and highly competitive farm operations. The industry is leading the charge to become more environmentally sustainable as it becomes a leading shrimp producer. Vietnam is currently striving to make the Mekong Delta a global leader in high-quality shrimp farming and processing – and is targeting a $10 billion export value for 2025.
VietShrimp aims to create a forum where the four key elements of Vietnamese aquaculture – policymakers, scientists, the business community and farmers – can share their knowledge, introduce their latest brands and work to improve Vietnam's aquaculture sector. The event will also help industry partners from the feed, probiotics, processing and farm services segments learn from farmers and help ensure the sustainable development of the country's shrimp industry.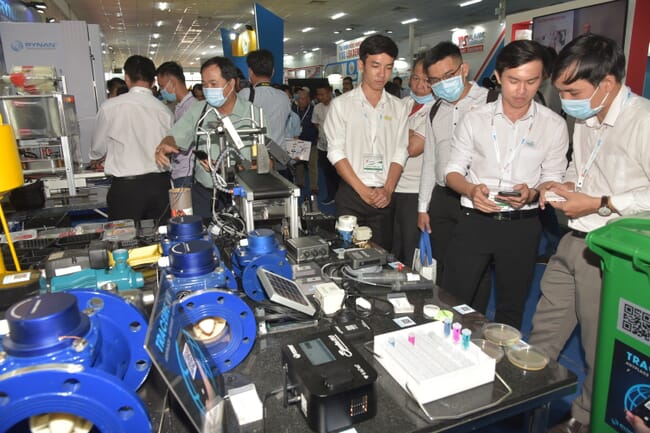 "VietShrimp is a huge success in that it successfully brought together representatives from the government and public sector research institutions (including universities), NGOs and the private sector, in the form of shrimp farmers, feed additive suppliers, equipment suppliers and feed manufacturers under one roof," said Dr Albert Tacon from Aquatic Farms Ltd, who previously spoke at the event.
"The last three events of VietShrimp have left a good mark on visitors. The organisers do not stop learning from every event of VietShrimp – so VietShrimp has become a leading event where farmers, businesses, policymakers and scientists meet each other," said Dương Xuân Hùng, one of the organisers of VietShrimp. "We believe that VietShrimp 2023 will continue to bring a great achievement to domestic and foreign participants related to fisheries," he concluded.