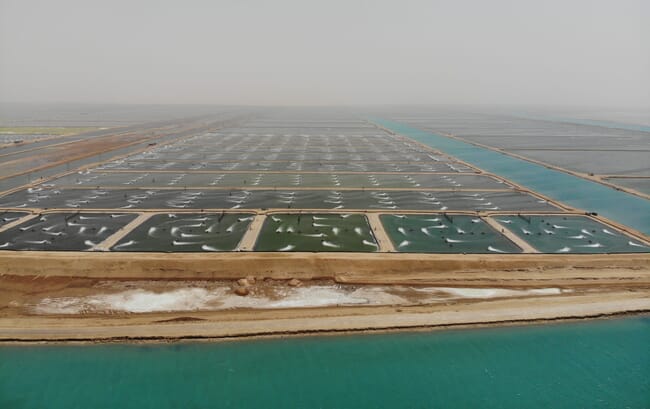 Ascertaining why some shrimp farming models are more successful than others – and whether the successes can be both sustained and adopted more widely – will be one of the core topics of the finance and investment session on the final day of the forthcoming Global Shrimp Forum, which is taking place in Utrecht on 5-7 September.

Despite its relatively small size, Ecuador is currently the world's largest shrimp exporter, but – as session co-chair, Rabobank's Gorjan Nikolik, warns – staying on top of the shrimp hierarchy should not be taken for granted.
Top exporters change places
"If you look at the history of the shrimp industry, 15 years ago there was a period of hegemony for China and Thailand. That came crashing down with the advent of EMS in 2010, and – by 2013 – it had been replaced by a period of dominance by India that lasted at least five years. At one point India was supplying 60 percent of the US market. Then, about 1-2 years ago, India struggled with rising costs and low prices and Ecuador became the biggest exporter and is now squeezing all Asian producers out of many markets – Ecuador now has an amazing 60 percent market share in China," Nikolik reflects.
Intriguingly, Nikolik notes – despite a general trend towards intensification from many individual companies, the bigger picture suggests that this may not be the best long-term strategy.
"Intensification makes sense from a capital allocation point of view, because land is the most important asset, and if you want to maximise the use of that asset then going for higher density might seem good. However, there's a biological and environmental risk factor that if you surpass a certain point faster than the technology and legislation allows you, you may make short-term money, but you also might be setting yourself up for longer term failure," he argues.
This is supported by the fact that the world's top exporters have had increasingly low stocking densities – at least in terms of their overall national averages.
"China and Thailand averaged a stocking density of around 120 shrimp per square metre; India averaged 75; Ecuador averages 25. It's interesting that – on two occasions – the winners have had far lower intensities," Nikolik observes.
The reason the baton has been passed on from country to country is because – all too often – intensification has led to disease and increasing mortality levels.
"China and Thailand were replaced by India as all their mortality numbers increased dramatically in the initial EMS outbreak. But eventually India was replaced by Ecuador because they had a a farm failure rate as high as 40 percent due to biological challenges. There was clearly a mismatch between what they were doing and what was possible at that time," Nikolik explains.

The power of big retail
It appears that too many producers have yet to learn their lessons – the early success stories have struggled to remain competitive. Although this is, in part, due to the nature of the markets.
"It's such a competitive industry that when you allow someone with a lower cost of production to take over your markets it's very difficult to rebound. Once the disease is there you have a constantly high cost of production and there's no motivation for big retailers to give you a second chance and pay more. The supply curve in shrimp is too elastic. Unless you come back and completely reinvent yourself by bringing a better product with a lower cost you've lost your client," Nikolik notes.
One thing that is clear, is that there is no single guaranteed route to success in shrimp farming and that producers need to find – or develop – a model that works for their particular circumstances.
"To me it's still unclear what is optimal for the shrimp sector and there's probably not one strategy that fits all," Nikolik affirms.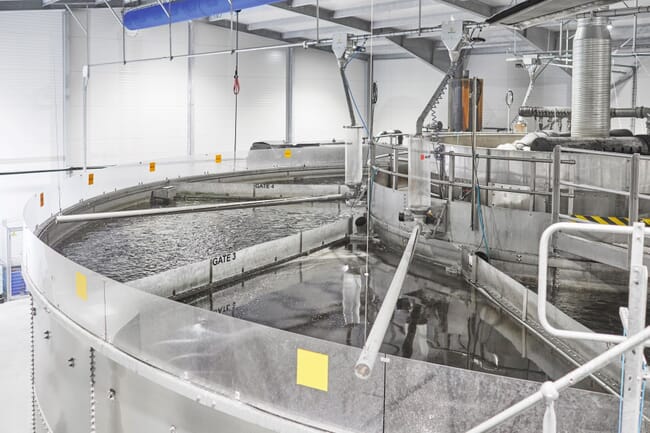 In order to shed some light on this question, the CEOs of shrimp farming business from three very different, but also equally challenging. regions – the Lamar Group in Venezuela, the National Aquaculture Group (Naqua) in Saudi Arabia and Blue Aqua International in Singapore – will be presenting their own strategies during the session.
"They will describe how they got to where they are, what choices they've made, and where they're going in the future. It will give an opportunity for investors to better understand the industry and to get to know the capital requirements and technologies that are needed. Every shrimp success story is unique – it's important to understand this better and the more we know as investors the more comfortable we can be with our choices," Nikolik explains.
Indeed, the trio of presentations are more likely to highlight the differences than the commonalities in terms of the challenges these businesses face.
"Lamar is a very successful company – it accounts for about 70 percent of Venezuela's shrimp exports. But, at the same time, it faces such a challenging political environment, and it will be interesting to hear how they navigate it and how their business model is affected by politics. Naqua is interesting as they're operating land-based farms, in a desert with no fresh water. Blue Aqua has the challenge of operating hyper-intensive systems in Singapore, Brunei and Oman, and will be talking about technology and how to control the farming environment," he concludes.