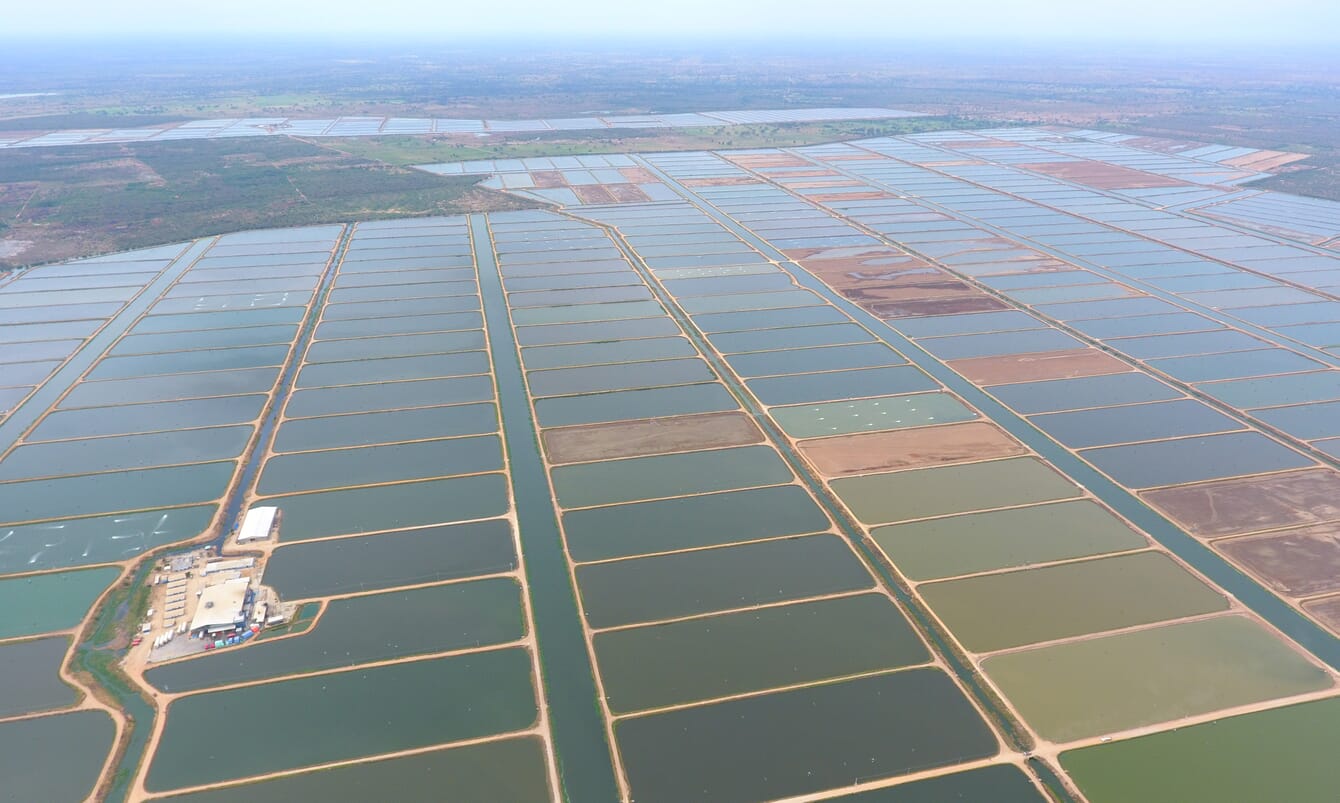 This was the key message delivered by José Rincón, commercial director at Grupo Lamar, who delivered a rousing presentation on the development of the company – and the challenges they face – at the recent Global Shrimp Forum in Utrecht.
As Rincón explained, the family-run company started out as a processor of wild shrimp, before diversifying into farming vannamei in the 1990s. While growth in the business was initially slow, since 2018 its production has grown at an impressive rate, rocketing from 10,000 tonnes a year then, to around 60,000 tonnes of vannamei shrimp this year – the equivalent of 60-70 percent of the country's total production. And they have no intention to rest on their laurels.
"We're really, really working hard to make 100,000 tonnes a reality by 2024," Rincón explained.
"We have the capacity, we have the farms, we have the infrastructure. Now we just have to get to work and make that a reality," he added.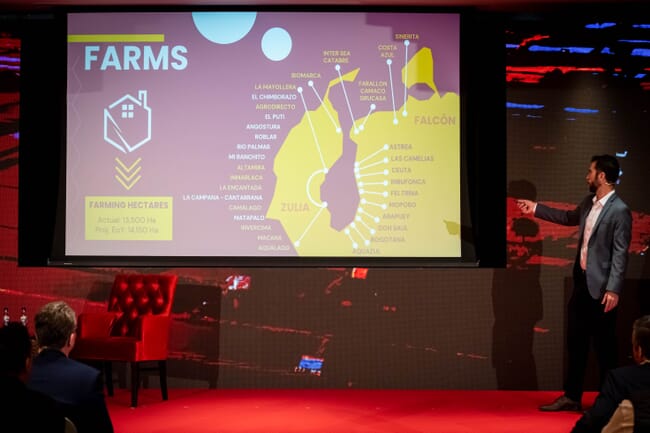 According to Rincón, this meteoric growth has largely been achieved through expanding their farming area.
"We grabbed existing farms that were not producing as well. We brought them into the fold and we're also building new farms," he explained.

He added that, like most of the shrimp sector, they had also been working hard on improving the quality of their genetics.
The company now has 13,000 hectares of farms; three feed mills with the capacity to produce 18,400 tonnes of feed monthly; five hatcheries and four processing plants. And the vertical integration helps to ensure they have 100 percent traceability of their products.
Farming practices
Rincón explained that the farming model that the company was following was based on low density production, with an average stocking density of around 13 shrimp per square metre and an average harvest weight of 17 grams.

He said that the average survival rate was currently 60 percent, while the FCR was now 1.5, but that both these figures were improving every year.
Thanks to a steady water temperature of 30 °C, the company is able to complete an impressive five production cycles a year – compared with an average of three cycles in Ecuador.
Challenges
Despite the company's impressive growth and solid farming performance, Rincón explained that there are still plenty of challenges to overcome.
"The biggest challenge for our industry and every industry in Venezuela is the lack of credit market. The whole credit market is about $800 million – that's $800 million for a population of about 27 million people: it doesn't get you very far," he reflected.
"When you hear some of the amounts that get loaned out for aquaculture operations in different countries they get pretty close to that amount. This is for a whole country, for a whole population," he emphasised.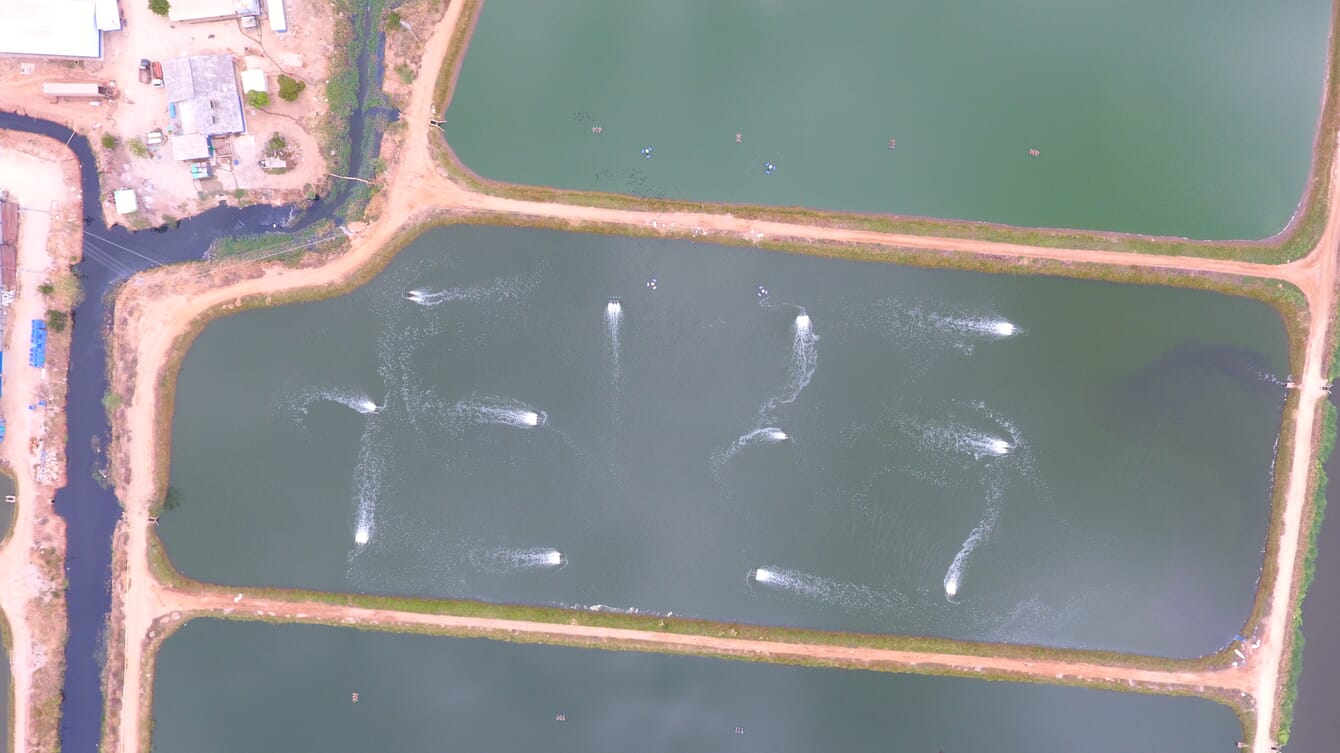 Other challenges flagged up by Rincón included the country's extreme political and economic volatility which has occurred since 1998 and the logistical complications of operating in a country with such low import and export levels.

"The World Bank publishes a list of ease of doing business and Venezuela comes third to last. I can tell you we live it every day. It's manageable, but it's our reality," Rincón reflected.
He also pointed out that – given the small scale of Venezuela's shrimp sector compared to countries such as Ecuador and India – there's not the same level of support to fall back on.
"If tomorrow we had a deficit in the feed, we would have to buy it out of the country and I don't even know if we can. That's driven us to be completely independent and it's the main reason that we're vertically integrated and have our own hatcheries, our own feed mills and our own processing plants, because there's nowhere to turn – nobody else is going to do it for you," he explained.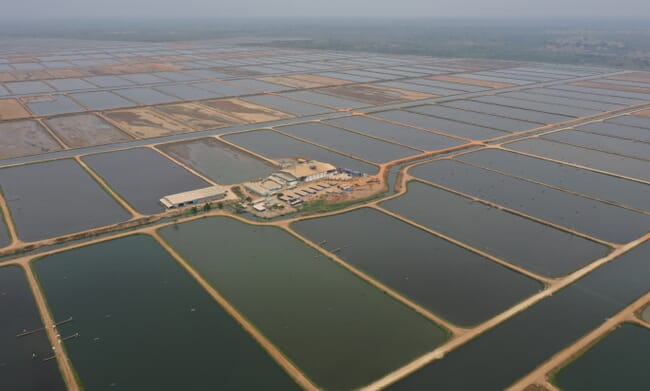 Opportunities
Despite the issues, however, Rincón was also keen to emphasise the positives of living – and farming – in the country where he lives with his family.
These include the comparatively easy access to the North American and European markets and – more importantly – the availability, and low price, of land.
"Land is readily available in Venezuela and has been underutilised for the past three decades or more and that's how we can do lower density farming," he explained.
Other advantages noted by Rincón include the comparatively well-educated workforce, and the decent infrastructure network.
"What has happened in the last 25-30 years in Venezuela is the decimation of the GDP and the decimation of the economic outputs. This obviously is not the desired outcome, but it creates economic opportunities and what once was [a prosperous country] can be again,"
"We really believe that there's a huge growth opportunity – it's hard to grow double digits in a very established economy. But in a decimated economy there's opportunity, there's spaces to fill and there's things to do," he argued
He also reiterated the advantages of the stable, high water temperature.
"It helps with growth, it helps with low stress and we have that in Lake Maracaibo [the brackish water body in northeast Venezuela where most of their farms are located], which might be one of the highest, most stable water temperatures in the world," he stated.
Rincón also noted that there are opportunities to increase stocking densities, and harvest volumes, on many of the farms run by Grupo Lamar.
"We're doing 13 animals per square metre and most of these farms are still not technified. We have a lot of farms with automatic feeders and low volume aeration, but there's opportunity to further increase that. We have built in capacity that I believe we can take further advantage of," he explained.
The final opportunity he listed was the possibility of growing the domestic demand for shrimp, stating that he could envisage shrimp and chicken reaching price parity in 5-10 years.
"In Venezuela it's not an everyday protein, it's not an everyday meal – people are eating 30 times, maybe 100 times, more chicken than shrimp. But we think we can change that – it's getting every day more efficient, it's a very new industry and we're working on a goal to get consumption up from 200 g [per year] to 3.5 kilos. And I think it can be replicated in a lot of countries. I know Ecuador are doing their thing to get consumption up, I know India has to do it, and I think it's something we can do fairly easily in our little corner of the world," he argued.

Remarkably, given their proximity to North America, Rincón explained that 80 percent of the country's shrimp sales were going to Europe.
"Our main market segments in Europe are the cooking lines – they like the colour, they like the size, they like the constant supply. They like that you can close business for a whole year – they're not dealing with traders, they're not dealing with spot sale, contract pricing that we can stand behind really works well with the European consumers," he stated.
"The means we're only doing 12 percent to China, 5 percent to the US – these are some of the biggest markets in the world and we're really looking to grow in the next couple of years and we need somewhere to go with that shrimp. For us those are the big growth opportunities in the next 5-10 years. Markets where we're not very present and we're not very felt, but we think we can do a better job penetrating," Rincón added.
On a mission
Other elements of Rincón's presentation included his firm belief in the value of certification by the likes of ASC, and the company's mission to generate jobs in a country with extremely high levels of unemployment.
As he pointed out, the company currently employs around 10,000 people.
"We try to make this an industry that can grow with the people and help them have a future inside the country. Venezuela has lost maybe 5 million people out of 27 [million] in the last 10 years to neighbouring countries, to the US, to Europe. Slowly but surely we're trying to get that back and I think we can. It's a very productive country with a lot of opportunities," Rincón observed.