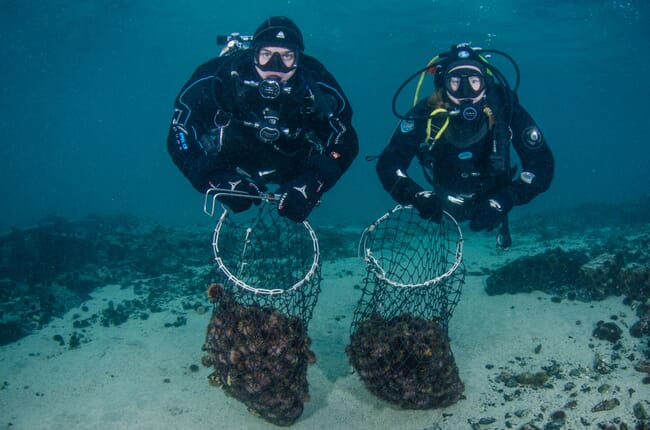 Bevin, who is briefed with driving the startup's growth replaces founder, Brian Tsuyoshi Takeda, in the role. Bevin joined the company as chief operating officer in February, and brings over three decades of experience with large-scale organisations and startups across the food, biotech, agriculture and aquaculture sectors.

Urchinomics shareholders have unanimously approved a resolution to allow Takeda to continue representing and advising Urchinomics as founder, while dedicating two days a week to pursue other opportunities that he believes can contribute to the restoration of the planet.
Giles Cadman, chair of Urchinomics, said in a press release: "Brian is one of those rare gems that can do so much more good for the planet if he had more time, so I argued to give him exactly that. We need him to be out there, working his magic, coming up with even more impactful opportunities, and helping us restore our planet, fast!"
Takeda added: "This is literally an ecopreneur's dream come true. I can continue to help Urchinomics grow in the best way I know, while exploring other impactful opportunities, all while knowing that my investors have my back, and I do not have to worry about bills anymore. This says a lot about Giles and his dedication to our shared mission, as well as our shareholders who unanimously agreed to his radical idea".
Urchinomics is now poised to accelerate its scale-up plans to develop commercial operations in its core markets of Japan, North America, and Europe, and continues investigations to support the restoration of kelp forests globally. The business is one of four, for-profit ventures endorsed by the UN Ocean Decade globally, and has secured the world's first voluntary blue carbon credits issued for wild kelp restoration.