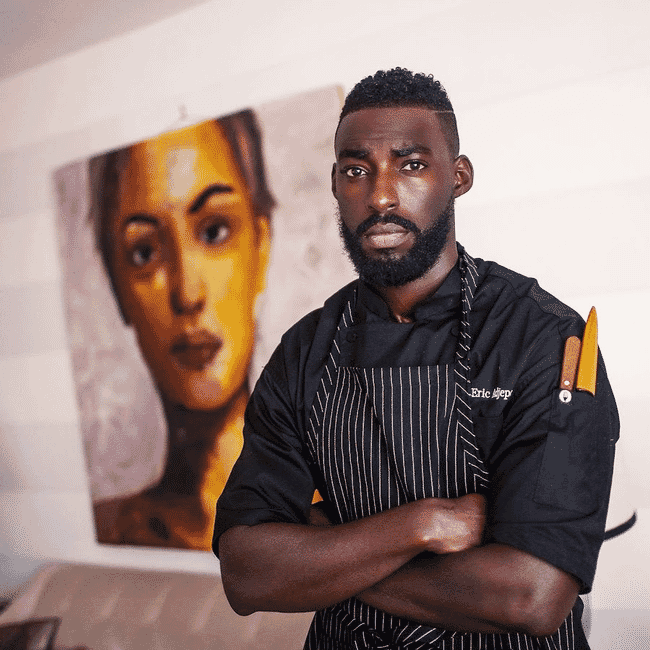 A first-generation Ghanaian-American, born and raised in New York City, he cooked in several Michelin-starred restaurants in New York, after graduating with degrees in culinary arts and nutrition from Johnson and Wales, one of the country's premiere culinary universities.
Adjepong has worked with the top food purveyors and suppliers in the world and is a firm believer in good quality farmed fish, such as Pacifico Aquaculture's striped bass. He also sees the sector as a key solution in the fight against what he terms "nutritional injustice".
"It has been important to me to explore and champion all aspects of food and food harvesting including farming and aquaculture. The world is getting a lot bigger faster. Finding new, creative and sustainable ways to feed a growing population is included in every aspect of my work," the chef reflects.
"Sustainable aquaculture produces an ingredient that is good for the environment. A food for the future with a smaller footprint than other ways to harvest and get food to the masses. We must educate. We need people listening with an open heart and an open mind to the solution that aquaculture brings to our food system. This is the best way for people to feed themselves and their communities," he adds.
It was through working with supplier Territory Foods that Adjepong really began to appreciate the aquaculture sector and its produce.

"It served as a meaningful experience of aquaculture. Ellis McCue, CEO of Territory Foods led with the idea that responsibly sourced, nutrient-dense ingredients are the foundation of what they do. To prepare best quality foods that are delicious and highly nourishing for your body. Their menus are composed of hand-selected, non-inflammatory ingredients that optimise whole body health, support a variety of eating styles, and have a minimal impact on the environment. All of their animal proteins are raised without antibiotics or hormones, and seafood is fished or farmed in ways that don't harm the ocean environment," Adjepong explains.
According to Adjepong, the current global food system, while highly efficient in production, has produced many undesirable social and environmental impacts. While it offers consumers inexpensive food, the amount of processing, lengthy distribution channels, and global trade patterns favour prepared food that is calorie-rich but nutritionally deficient.
"We have to make healthy ingredients, like farmed seafood, more accessible. Aquaculture is the gateway to greater access to fish and seafood. It can offer learnings that can help everyone cook these ingredients and give nourishment to their bodies in ways that are not on the top of their minds," he adds.
Adjepong believes that too many people now lack role models who can inspire them to cook healthy ingredients. He also laments that food production education has been removed from communities, diminishing collective knowledge about how food is produced. And he sees aquaculture as a victim of this lack of education.
"More people need to realise the care and attention that goes into the raising of sustainable fish and shellfish. We need to do more to raise the level of understanding the safe practices that are behind aquaculture. We have to continue to spread the word, the gospel, so to speak, in an effort to get people more interested and comfortable with how fish and seafood can be raised right and how to cook it. This is the arc to help things get things mass adopted," he argues.
"Locally, anything that we can do to bring awareness and broader availability to fish and seafood is needed. We must expand the education into neighbourhoods and communities that struggle to get food on their tables – let alone fish and seafood. This effort must be pushed towards these areas, these pockets of society that can use a little bit more tutelage on why this food is so important. Education that helps them to understand how they can make fish and seafood for their families, in a way that everyone will eat it," he adds.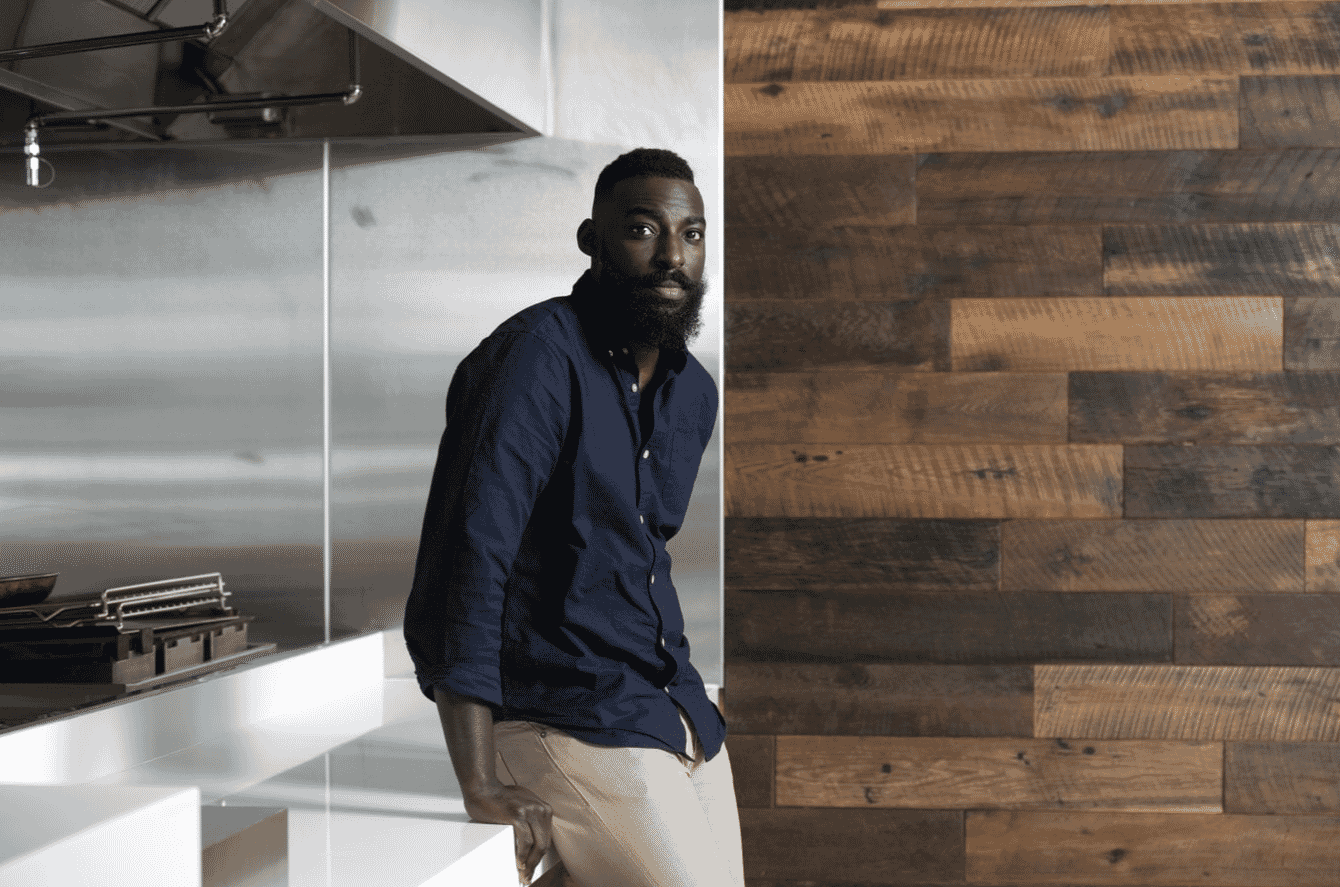 According to Adjepong, the biggest hurdle is access and understanding.
"What is the best way to cook fish and seafood? What is the best way to store them? How can we get the most nutrients out of these foods so that we gain adoption to eat them on a regular basis?" he asks.
Public attitudes to aquaculture also need to be transformed, in particular in the US where the seafood deficit is so huge, and so little of the seafood is produced by domestic aquaculture.
"The faster the world accepts aquaculture as second nature, status quo, the faster you will see it trickle into all of the factors and facets of everyday life. It starts within us as chefs. By us pushing this out to the different mediums through our work, we can get the message to the people that really need it most," he explains.
In Adjepong's mind, without this education and without access to more raised fish and seafood the current public health crisis will only deepen, entrenching the divisions in society and increasing the burden on those unable to access the healthy, affordable fish and seafood that they need so desperately to thrive.

"The food we eat has direct implications on our long-term health. The existing inequitable patterns of food distribution and education disproportionally impact our poorest residents," he concludes.