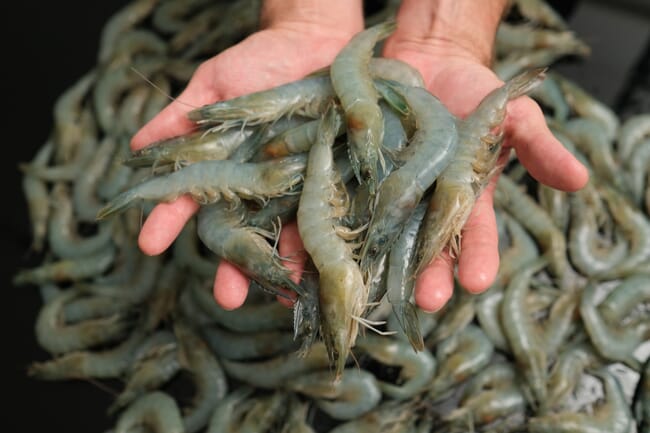 Created by Vertical Oceans – a startup previously called Aqualogix – the system has been developed by John Diener and co-founder Enzo Acerbi. John worked in the conventional shrimp sector, for Gold Coin and SyAqua until 2016.
"At that time I visited hundreds of shrimp farms around Asia and I kept seeing a similar pattern, where these farms are dumping raw effluent into the ocean, their intake isn't far away, they start having problems with bacterial and other diseases, some of them were using antibiotics. I had this cognitive disconnect with what was going on because I fundamentally believe that aquaculture is a really good food production model, but not the way it was done," he explained to delegates at the Blue Food Innovation Summit.
As a result, he started thinking about how to use technology to make aquaculture more efficient and sustainable.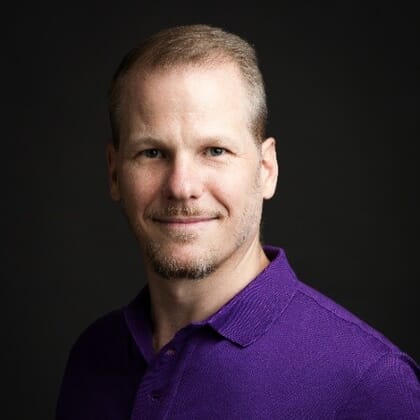 "We ended up inventing our own system – which starts with a production module we call the intelligent habitat, or iHAB," he added.
Diener's prototype of the system – which he's built in Singapore – has the capacity to produce 3 tonnes of shrimp a year, while he plans to upscale to a 50 tonne capacity system in the first half of 2023.
It is described by Diener as "a fully autonomous, fully self-contained, multitrophic system" – which produces sea grapes as well as shrimp. And he emphasises the need to ensure a carefully managed microbial community, using metagenomics – both to optimise both the health and taste of the shrimp.
Technology – half of which is proprietary to Vertical Oceans – is also to the fore: a range of sensors control aspects such as feeding and pump speeds, while all data is fed through algorithms to improve production efficiency over time.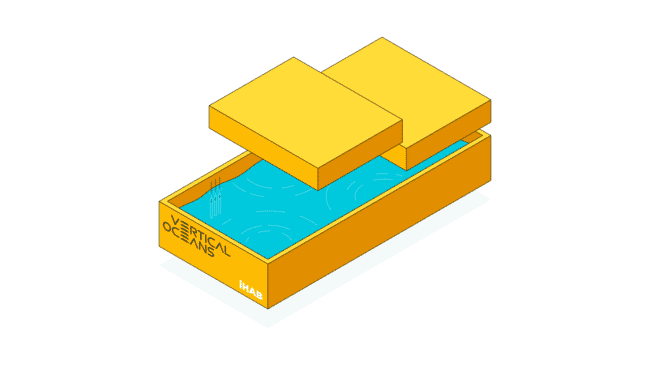 "The net result is that we can grow shrimp in about half the time it takes them to grow in a pond environment; we can get a 30 percent improvement in feed conversion, our target is an FCR of 1, but we know we can do better than that; and we actually produce a great tasting product," said Diener.
The system is also designed to be mobile, which means – amongst other things – that the iHABs can be stacked, reducing the footprint required. If the company builds the largest one they've designed, which is capable of producing 1,000 tonnes of shrimp a year, it would require less than 3,000 m2 of land. Measuring 42 m tall, it's designed to have 15 stacked layers and include a total of 700 iHABS.
According to Diener, the compact nature of the systems means that they are well suited to urban areas – the urban location of their current one allows them to deliver fresh shrimp to restaurants within 4-6 hours.

"We have a fresh local premium, as opposed to a farmed frozen product, so we're out of that commodity segment of the market and into a higher value segment," he explained.
In the long term Diener aims to achieve price parity with fresh, wild-caught shrimp. Having been selling shrimp locally since March 2021, he thinks that Vertical Oceans can compete in terms of flavour, to judge from the positive feedback he's received from his customers to date.
In terms of the business model Vertical Oceans not only intends to build and run their own systems, but also to provide ready-made systems for those looking to grow premium indoor shrimp – potentially through a franchise model.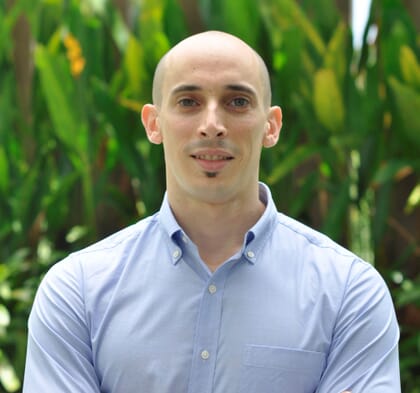 "The cost of going vertical is not nearly as high as you might expect and we gain a lot of energy and manpower efficiencies by having an automated and vertical system like that," he said.
As a result, Diener explains that setting up an iHAB system can be done for "a minimum ticket price of $5 million". He sees a number of options for those looking to establish one of the systems, including installing them in conjunction with a retailer – a method pioneered by Agtira, which grows salmon and vegetables right beside a Maxi ICA supermarket in Sweden.
"We've also thought about this from a capital efficiency perspective so we don't always have to go out the equity markets to raise capital for our projects," he added.

Next steps
"In the next three years we will scale up from our first commercial-scale facility with additional Vertical Oceans in various locations in the US and we're having some really exciting discussions already about where those will be. That will also coincide with a fundraising round next year and we've seen a lot of strong investor interest in our concept and progress. Our biggest challenge now is growing our amazing team; we're actively hiring for multiple roles now," Diener concludes.
Shrimp produced in Vertical Oceans' modular, stacked aquaculture system

Shrimp produced in Vertical Oceans' modular, stacked aquaculture system

Shrimp produced in Vertical Oceans' modular, stacked aquaculture system