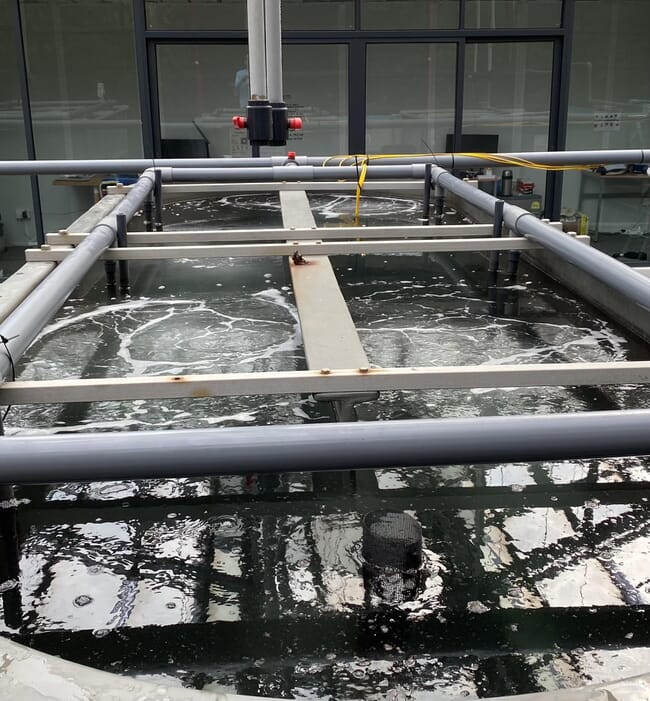 The last decade of Diener's career has seen him involved in a number of aquaculture-related ventures, as well as agritech startups, and the concept of a completely novel farming system came to him in 2016 when he was researching how machine learning could benefit aquaculture during a part-time MSc in aquaculture at St Andrews University.
"I have a lot of experience in data science and I wanted to find out what would happen if you reassessed the whole concept of aquaculture," he explains.
Diener's research led him to believe that vertical farms using cutting-edge technologies had the capacity to produce – for their footprint – an impressive amount of seafood, making them suitable for urban settings.
Three pillars
Diener describes the development of the system as resting on three pillars – biological, mechanical and digital. The biological side relates to investigating the most productive integrated-multitrophic (IMTA) system, with vannamei shrimp as the primary species.
"The business plan has been developed around shrimp – they're a unique product in terms of their flavour profile, much like salmon are, which makes it very hard to produce substitutes. And they can also be raised at high densities," Diener notes.
"We've also incorporated a filter-feeding fish – we're currently using tilapia because they're very robust, but will probably trial milkfish too," he adds.
The bottom of the IMTA pyramid is taken up by sea grapes – called umibudo in Japan, where they are considered something of a delicacy.
"These are known as 'the green caviar' in parts of Asia, so have the potential to be sold as food. They can also be used as an ingredient in shrimp feeds, as we're aiming to produce our own, sustainable feeds, while they also help to remove nitrates and phosphates from the water," says Diener.
Technology
The second pillar consists of the engineering, and Diener intends to develop raceway systems four or five levels high, which are equipped with modular autonomous devices to optimise factors such as measuring water quality. The third pillar relates to the digital side of operations.
"We're investing time and effort to develop advanced technology to manage feeding – both in terms of studying shrimp behaviour so we know when to feed and in terms of measuring the biomass in the systems, so we know how much to feed. We will also be looking to manage the water quality by feeding information into a deep learning algorithm that can control factors like pump speeds and the addition of minerals to the water," he says.
The digital side also covers the farm's "Aqua OS" [operational systems], ensuring all the technology works together, to simplify the management of all the tanks, Diener explains.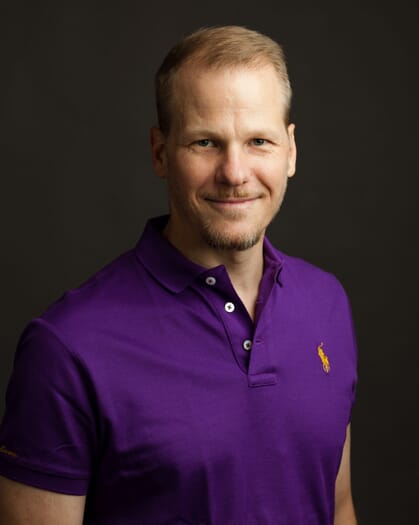 Launch
Four years after coming up with the concept Diener launched his own company, called Akualogix, in August, after finding a suitable site for a pilot-scale facility, in a building owned by the Marine Aquaculture Centre, on St John's island in Singapore. This will, he notes, be perfect for securing proof-of-concept, before he looks to expand into a commercial scale facility.
Initially self-funded, by Diener and the company's co-founder, they are now looking into securing pre-series A funding in order to build a larger scale production unit.

"Funding opportunities have remained robust in the agri-food sector, despite the outbreak of Covid. And as our systems are designed for an urban environment, and food security is increasingly important in Singapore and other cities around the world, we see strong investor interest," Diener reflects.
The current farm has – he predicts – the capacity to produce 500-600 kg of shrimp per cycle, but he's not yet sure what the yields of the tilapia or sea grapes will be – pointing out that no one has undertaken a mass balance study in such a system.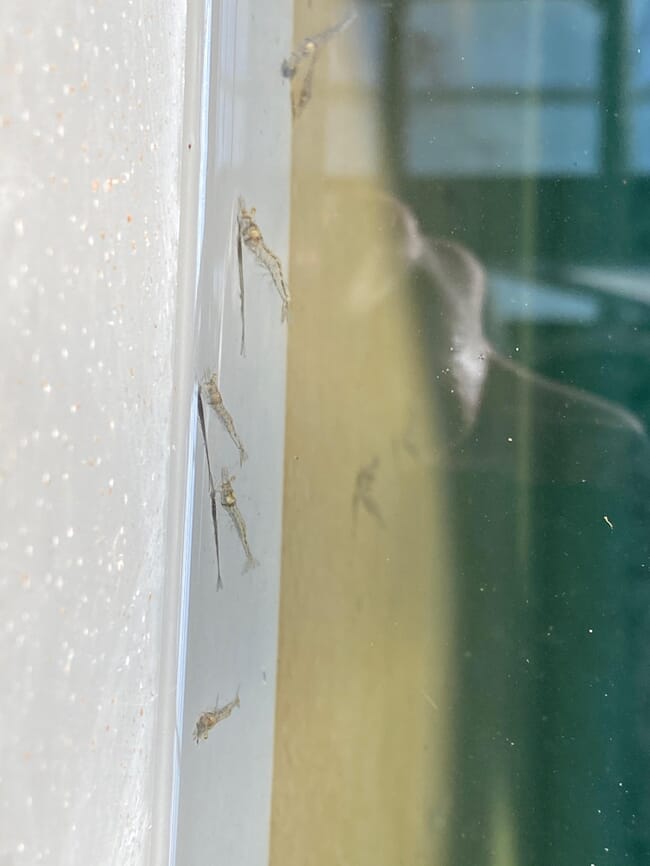 "Our business economics is based on shrimp – making any money from the tilapia would be the icing on the cake – but the main reason we have the fish is part of the multi-trophic system and benefit the overall environment, they're part of the filtration system," he explains.

Next steps
Once the pilot facility has fulfilled its potential Diener aims to establish a farm – and ultimately a network of farms – that use Akualogix's design and equipment, establishing partnerships in a range of countries, primarily in Asia, as the concept takes off.
"We will be looking at establishing commercial farms that can produce in the region of 1,000 to 1,500 tonnes of shrimp a year. It might not sound like much compared to some of the commercial salmon RAS that are now being established, but if we're operating 20 or 30 farms that would make us one of the biggest shrimp producers in the world," he points out.
Diener is also looking to develop a unique, sustainable feed that's designed specifically for producing shrimp in RAS facilities.
"The current range of commercial shrimp feeds are not great for use in RAS, and we're looking to produce a next generation shrimp feed using sustainable ingredients. And we're looking for a flavour enhancing additive as a finishing diet – potentially one that comes from algae," he says.
Given the technology involved and the emphasis on sustainable feed ingredients Diener is aware that production costs are going to be considerably higher than conventional shrimp farms.
"We estimate that our cost of production will be 40-50 percent higher than shrimp produced in a pond in, say, India. But we're close to market and can charge a premium for a fresh product that's so sustainably produced," he says.
Operational experience
The pilot facility holds 30,000 shrimp per cohort and 1,000 tilapia. The former are housed in a two-stage grow-out system and he aims to take them from the end of the nursery stage to harvest in 60 days, while achieving survival rates of roughly 90 percent.
However, as Diener admits, the design concepts of the system are still evolving, and there are other issues that have caused setbacks.
"It turned out that our first batch of PL [post-larvae] had pathogenic vibrio and we started seeing mortalities related to vibriosis," he explains.
It was an unfortunate start, but a useful reminder of the importance of biosecurity.
"We decided to implement a full biosecurity package [once operating commercially], which will include our own hatcheries to prevent the introduction of pathogens," he says.
Should the pilot facility prove productive, and investment forthcoming, Diener then aims to roll out the concept across some of Asia's most populous coastal cities.
"There's currently a lot of investment in salmon RAS and I think shrimp are the next species to go in that direction. If we can be a pioneer of shrimp RAS it will be a game-changer," he concludes.