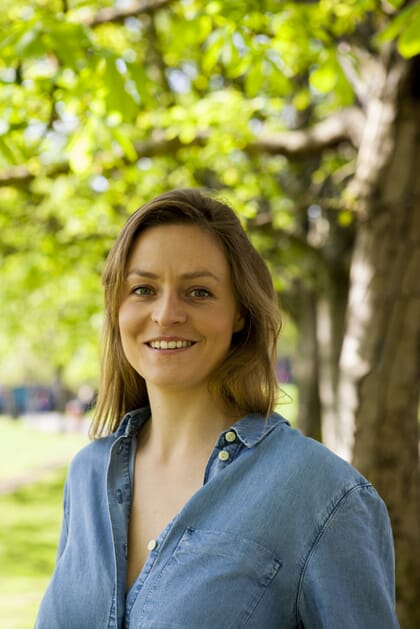 The fund has been co-designed by Finance Earth and WWF UK and Alice Millest and Allan Benhamou – the fund's investment director and senior analyst respectively – speak about raising the capital, the type of projects they're hoping to finance and the blue carbon opportunity.
"WWF asked us to explore how we can bring investment into UK ocean recovery. Through our exploration work we identified sustainable aquaculture and also, hopefully, blue ecosystem services as two subsectors we thought were substantial enough to justify trying to raise a fund," Millest explains.
The fund is set up to invest £1-10 million per project. And Millest says that most of the companies she's been conversing with are looking for between £1-5 million – a figure that could make a huge difference to emerging aquaculture firms. The fund will be an active manager and support companies through their growth journey. It will provide strategic support and guidance on operational improvements as well as helping companies to scale-up their impact and improve their sustainability commitments over time.

Target market
In terms of the type of business they're looking to invest in, Millest is fairly open-minded, but the value chain relating to seaweed and bivalves – from hatcheries, to processors, to producers of innovative to equipment to operators of biorefineries – are of particular interest. However, Finance Earth is not getting carried away by some of the – as yet unproven – claims about these sectors.
"We've spoken to a handful of seaweed businesses. The world is very excited about seaweed and there are lots of big bold statements about seaweed being the new superfood, seaweed saving the planet. We are excited because we think that some of those statements are true… but we're also a little bit cautious. We don't want to overstate the potential impact of seaweed," she explains.

Bivalves – in particular mussels – are another key area, as Benhamou reflects.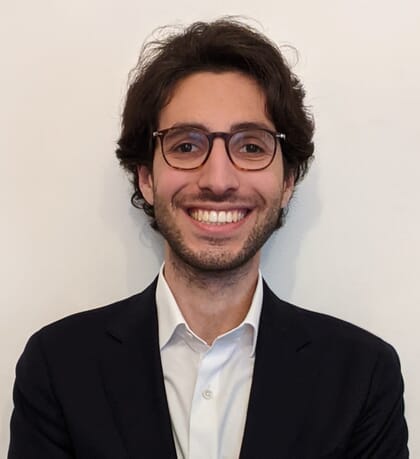 "We've had a look at different business models and met with a range of companies. Some want to consolidate their market position. Some are looking to increase their production. We like the potential positive impact of bivalve farming, we think it's a very exciting opportunity for the fund. We're also looking at businesses that are more upstream in the supply chain, for instance feed suppliers," he notes.
The third focus area relates to land-based aquaculture production, although – as Millest makes clear – this is likely to be governed both by choice of species and the sustainability credentials of the facilities themselves.
"We've had conversations with non-finfish RAS players – in particular the handful of people trying to make shrimp RAS work in the UK. The reason we've focused on shrimp is because the supply chains that currently meet the demand for shrimp in the UK are largely international, predominantly Asian, and we know that a lot of them are connected to the destruction of mangroves, which has a really negative impact: from a carbon loss, biodiversity loss and a community reliance perspective. If we're going to displace a particular supply chain, this feels like a decent one to focus on in terms of indirect environmental impact," Millest explains.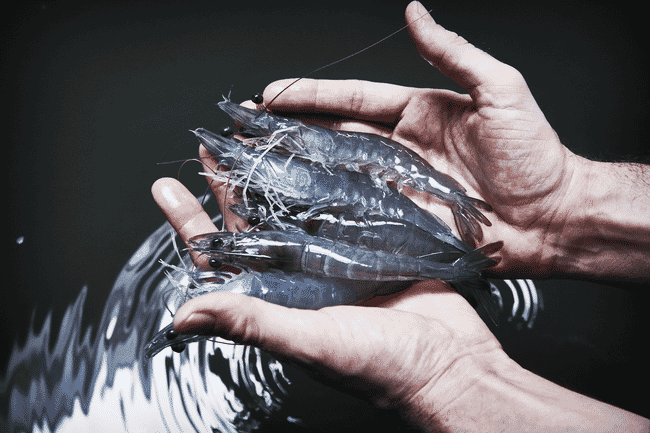 Finance Earth also sees any RAS operator who is sourcing at least a portion of their energy needs through renewables as being more attractive from an impact investment perspective.
In terms of the maturity of the business that the fund is looking to invest in, there is some leeway, although companies or initiatives that are generating revenue – or are on the cusp of it – will be prioritised.
While this doesn't discount established firms, these would have to meet particular criteria.
"Because we are an equity fund, we need to reach certain return hurdles to deliver what we're promising our investors, so there needs to be some form of growth or consolidation story through acquisitions or mergers, rather than an established company that's looking for a loan," says Millest.
The most vital prerequisite is, however, their environmental credentials.

"Because we are an impact investor it's really important that the businesses we invest in are driven to deliver a positive environmental impact," she explains.
Raising the necessaries
Millest and Benhamou have been working for about a year to raise the necessary capital and expect it will be another six months or so before they are able to hit their target and close the fund.
"There's a huge amount of interest in the idea. People love that you can achieve reasonable financial returns and deliver genuine ocean impact, but large financial institutions – such as asset managers and pension funds – really struggle with small funds. We're looking to raise £50-75 million, whereas a lot of those big banks and pension funds would not look at anything less than £250 million, because they need to be making investments of £25-30 million each time. If their investment makes up half the fund that just doesn't work for them from a risk perspective," Millest explains.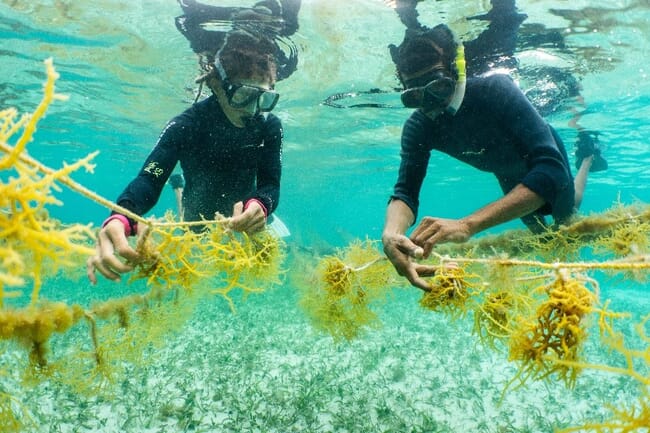 "We're talking to charitable trusts and family offices and we're getting more traction there. We have had commitments from that universe, but the scale of capital those organisations want to invest is around half a million at a time, which makes for a lot of conversations if you're trying to raise £50 million," she adds.
Finance Earth is a young fund manager, and in the six years since it was founded the primary focus has been in an investment advisory role for large environmental NGOs.
"We partner with eNGOs to help them find pockets of their existing grant funded activity that could be suited to investment, which essentially gives them access to a much larger pool of money than just relying on grants and donations," explains Millest.
It was working with WWF in this capacity that led to the fund being launched and, in the year since, while Finance Earth has encountered some frustrations, some promising changes in attitudes towards impact investment have been detected.

"There's a lot of interest in making environmentally impactful investment. But for big institutions to do it they are going to have to change the way they think about investment, which won't happen overnight. Our work has been as much about education as it is about fundraising, but every now and then you come across one of these institutions that has started to behave differently, so there are glimmers of hope," says Millest.
"We're talking to an insurance company with several billion pounds in assets. They did a strategic review to consider how they could make more impact investments and rather than just dipping their toe in around the margins by putting a bit of capital into some public equity sustainability fund – which doesn't necessarily achieve meaningful impact – they've carved out a small proportion of their assets for targeted impact investments. They know they're going to have to make investments that feel uncomfortable, that might have more risk, they might have lower returns than they're used to. But they will be more impactful. So we're talking to that team about potentially being their second ever impact investment," she explains.
The Ocean Recovery Trust
A unique design feature of the fund is that a percentage of Finance Earth's fees are reinvested in a charitable organisation – the Ocean Recovery Trust. Both a percentage of the management fee and the performance fee will be donated.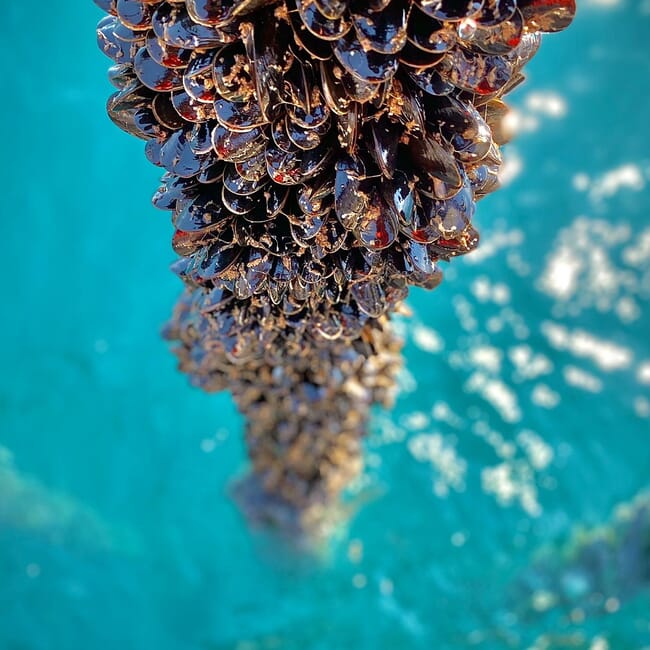 "While we were doing our market mapping with WWF, we identified projects and enterprises that have huge potential to deliver ocean recovery but aren't quite ready to take on investment yet. So we wanted to have a vehicle to support those opportunities as we came across them," explains Millest.
"We don't want to be a traditional grant provider as this isn't differentiated enough to justify the creation of a new trust. We'd like to be a catalytic funder. Particularly in the realm of blue ecosystem services," she adds.
As a theoretical example she refers to the possibility of the Ocean Recovery Trust helping to fund a seagrass project – but only if the work can help to unlock a wider opportunity for seagrass restoration, both in the UK and, ideally, globally.
"If it's just a question of someone wanting us to pay for the implementation of a seagrass restoration project with limited wider benefits or potential for knowledge-sharing, then that's not necessarily our bag. If the project is intended as a proof-of-concept that will bring momentum to the seagrass carbon market-place, that's more attractive," Millest observes.

Carbon credits
The subject of carbon credits is one that has generated a huge amount of interest in recent years: investors see it as a safeguard for their capital, while growers – both potential and existing – see it as a way to attract funding and potentially turn a profit.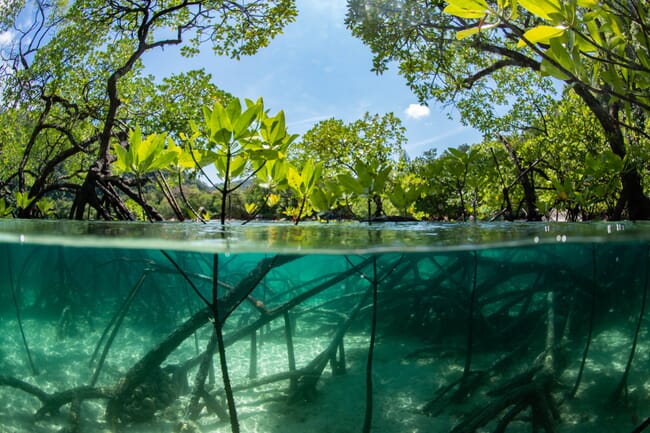 "Blue carbon is a market that lots of people got excited about last year. We're certainly aware of growing corporate appetite, but there is a need to build understanding of the nascent nature of the market. Our house view is that there is potential but ultimately the marine environment lags behind the terrestrial one. That said, we're hopeful that we will see blue carbon credits become a real thing in the UK in the coming years," argues Millest.
"In terms of how ready that marketplace is today and how quickly it's going to be ready: for some marine habitats if you talk to five different scientists you'll get five different opinions about the carbon capture potential of those habitats, which makes setting up viable carbon credits tricky. That doesn't mean it's not possible, but we need to get everyone into the same room, crunch the data we have, maybe gather more data and ultimately get a scientific consensus," she cautions.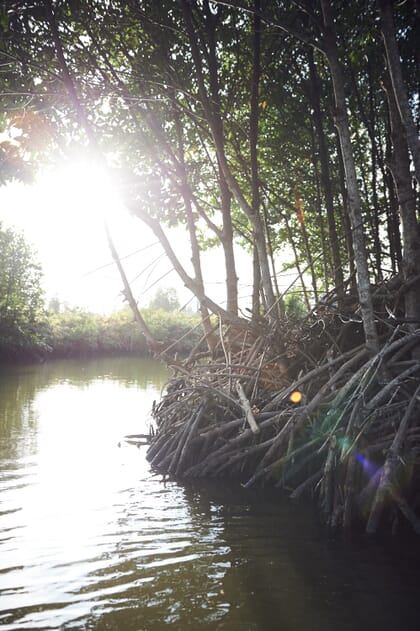 Benhamou has been investigating a number of blue carbon credit-related projects.
"Quite a lot of questions are raised about science, methodology, verification – it's a challenge to get people to agree on specific principles and then for the project to become investable, but we hope we can get there in a short-to-medium timeframe," he explains.
"Because it's a 10-year fund we're hoping that at some point during the life of the fund you might see projects such as salt marsh restoration actually become a real carbon methodology. And because of our advisory work we actually have good relationships with number of salt marsh pilot projects. So if a salt marsh carbon code is actually agreed and established we'll be well positioned to have some conversations with those projects about whether they need project financing," adds Millest.
The international perspective
Finance Earth's inaugural Blue Impact Fund is purely focused on UK projects, but they do envisage the prospect of rolling similar initiatives out across different geographies through the creation of new funds.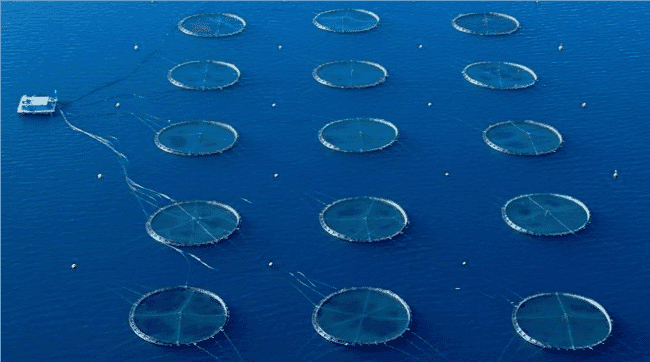 "We have a relationship with WWF that's looked at the Mediterranean, the Baltic and the southwest Indian Ocean. These areas are probably just a few steps behind the UK – in terms of the maturity of the relevant businesses and enterprises that would be investable," Millest reflects.
"We are currently exploring routes to incubate marine enterprises in these geographies. We hope we can get those businesses a bit further along the line and then we could follow this up by raising a blue impact fund in each area. Outside of our relationship with WWF, we have other NGO clients who are looking at things like blue carbon, which is clearly more viable internationally than it is in the UK at the moment. So, we are exploring ways to raise funds that target blue carbon specifically in a more international environment, but that work is still early stage," she adds.
Opportunities in the UK
In terms of how the UK compares with other countries for blue impact investments, Millest believes that there's room for improvement, but it does have some advantages.

"We hope the marine environment will benefit from the same government support seen in the terrestrial sphere – which has recently been driven forward by the Big Nature Impact Fund. But the Crown Estate, which owns the seabed, is supportive of sustainable aquaculture and marine restoration. So in terms of providing leases and licences, there's a strong tailwind" Millest reflects.
Looking ahead
Finance Earth is currently focused on raising the remainder of the fund before seeking out investment opportunities. Potential investors should visit the Blue Impact Fund website or contact blueimpact@finance.earth.