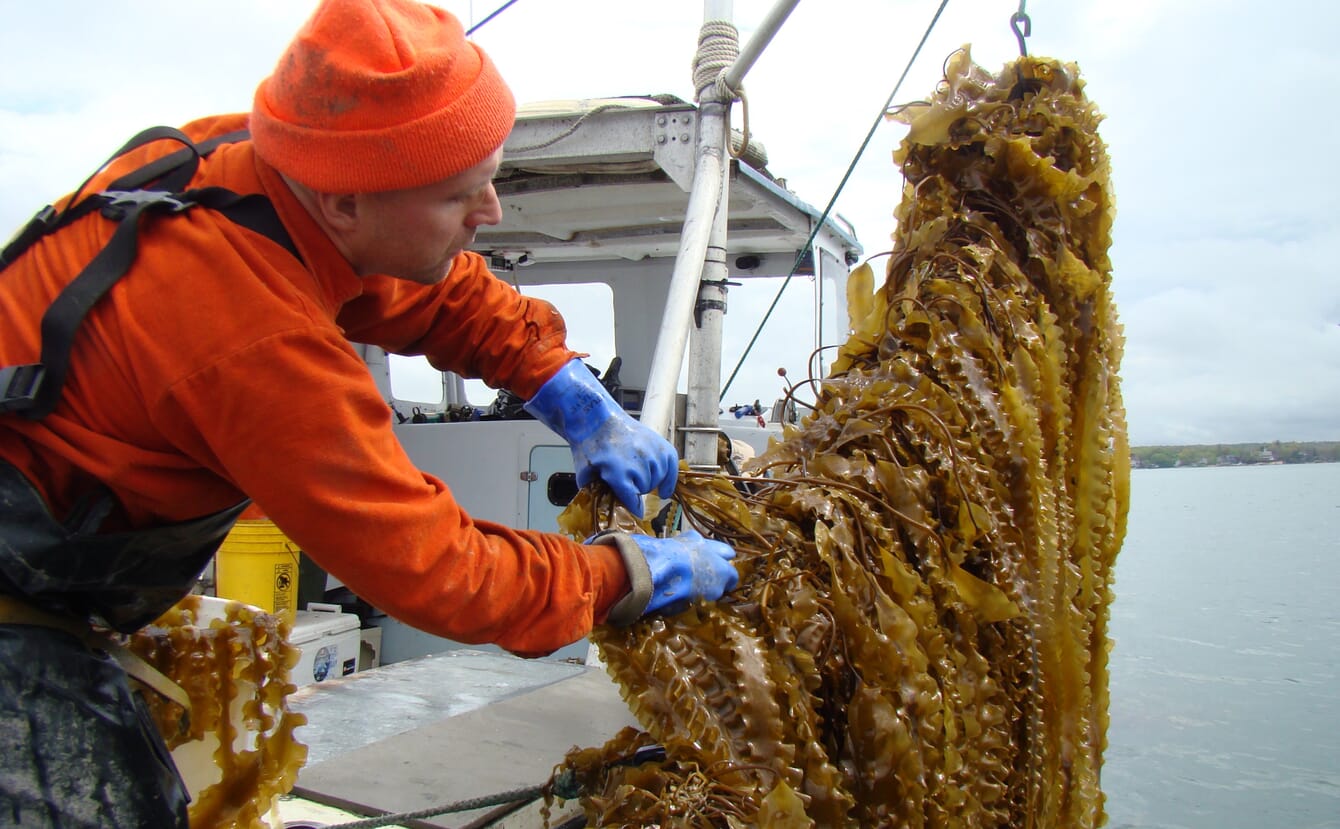 The organisation developed this free app to address the "chicken and egg" scenario that's plagued the West's nascent seaweed sector – whereby farmers struggle to sell their stock while processors struggle to find enough seaweed to fulfil their true business potential.
"Seaweed Source is where supply meets demand. The app streamlines connections for active nurseries, farms, processors, and buyers across the seaweed value chain. Qualified companies can discover new partners, share their purchasing needs, and secure a buyer – or a supplier – ahead of the season," explains Sam Garwin, GreenWave's director of market development.
The app aims to connect various businesses along the value chain and, in particular, help small- and medium-scale farmers promote themselves and sell their seaweed supply. Launched in July of 2023, it already has over 50 users as of publication date.

Only those active in the industry – as vetted by GreenWave – qualify for membership on the platform. Once accepted, they can build their profiles and connect with other players. Members can filter their searches between species, formats, volumes, and stability (i.e. whether their seaweed is fresh, frozen, or dried). It aims to help seaweed farmers and buyers initiate forward contracts and lock-in pricing and volumes for the coming season. Seaweed Source also allows users to track and browse the latest updates by farmers, nurseries, processors, and buyers. Given the quality of the data – which will only become more detailed as more companies join – it can also be used as a tool to assess opportunities to expand.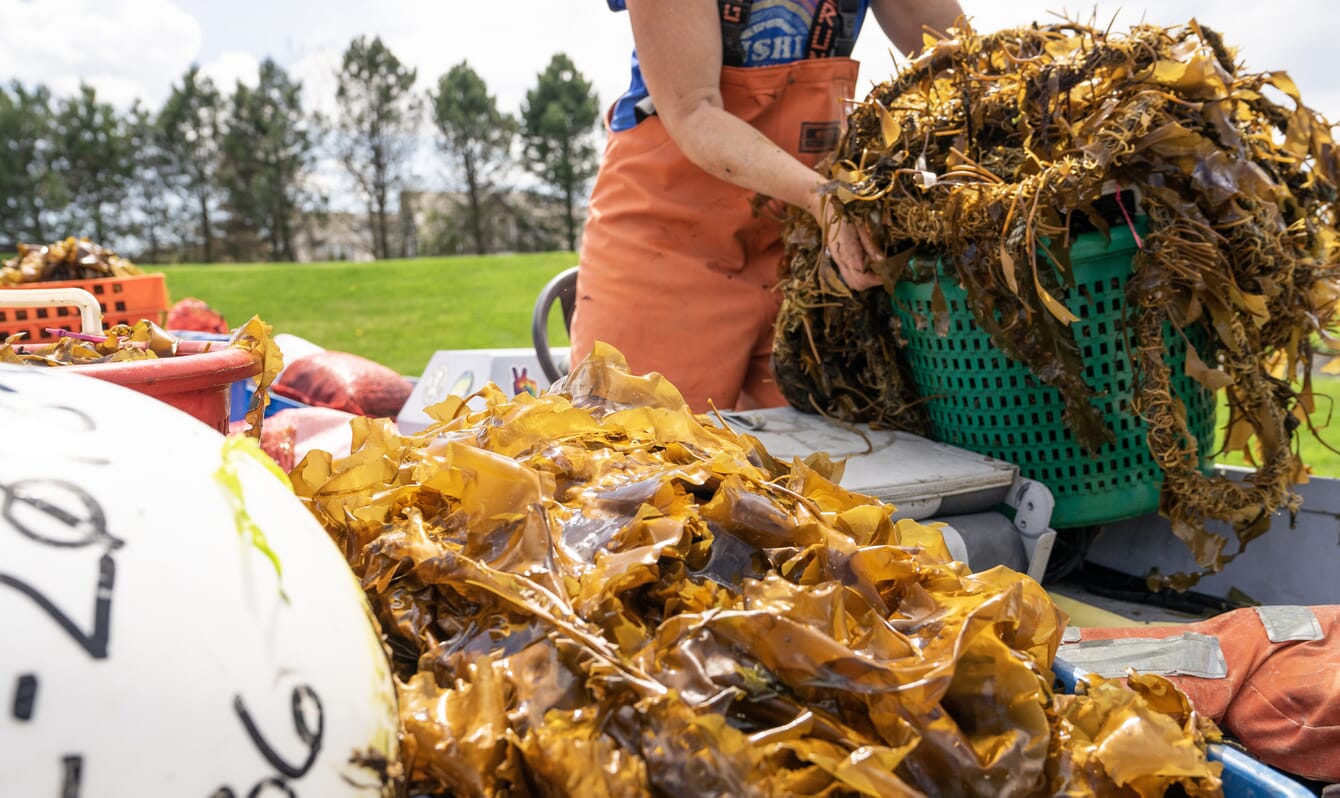 "Farmers need markets. GreenWave works up and down the entire value chain to understand the needs of farmers, processors, and buyers and coordinate supply and demand," Garwin adds.
Garwin is optimistic that a collaborative model could benefit the whole sector, although it aims to lift up small farmers in particular.
"We work towards a blue economy – built and led by farmers – that supports the whole ecosystem of stakeholders. Rather than consolidate the seaweed industry, we imagine an equitable and transparent value chain that prioritises collaborations that accelerate innovation across the value chain," she explains.
The app aims to build long-term, meaningful relationships for a resilient industry.
"Seaweed Source brings these values into a digital space to build relationships between buyers and growers. This app gives users a way to speak the same language and make connections," Garwin explains. "It's like a seaweed dating app designed to match supply and demand."
The platform also aims to ensure that the farmers retain their self-determination.
"Many platforms give buyers a lot of power and visibility to what's going on in the market, but we want to turn the tides and give farmers the same insights and put them on a level, or even higher, playing field," she concludes.

Key criteria
GreenWave is currently accepting applications to Seaweed Source from active seaweed nurseries, farms, processors, buyers, and other businesses that meet the following criteria:
Located in the United States or Canada;
Currently selling, processing, or purchasing ocean-farmed seaweed or seed commercially;
Processors and buyers: open to forward contracts, looking to buy or process 1,000+ wet lbs within 1–2 years;
Nurseries and farmers: active permits, out-planting or producing 1,000+ ft of line commercially within 1–2 years.
In addition to supporting the industry through market development programming, GreenWave works to advance a farmer-forward blue economy through their training and support, the Kelp Climate Fund, and farmer infrastructure programs.
For those not yet active in the kelp industry and interested in getting involved, GreenWave is hosting a virtual introductory course in January, followed by Sea to Sale, an online training series focused on bringing regeneratively farmed kelp to market.