The initiative is a global platform where seafood businesses publicly share details on the sourcing of their seafood. Thai Union says that the project's goals are "aligned with the company's global sustainability strategy, SeaChange, and our commitment to traceability and transparency to improve the operational and sourcing practices of the entire seafood supply chain".
As part of the project, Thai Union will publish the data from its US, European and Asian supply chains. This will include details of both wild caught and farmed seafood, along with information such as area of catch, area of production, fishing gear used, sustainability certifications and ratings.
Stakeholders will be provided the access details to the Fishery Improvement Projects (FIPs) which are already published on FisheryProgress.org and the Marine Stewardship Council certified fisheries from which Thai Union sources seafood, providing readily available information about the sustainability and origin information of its products.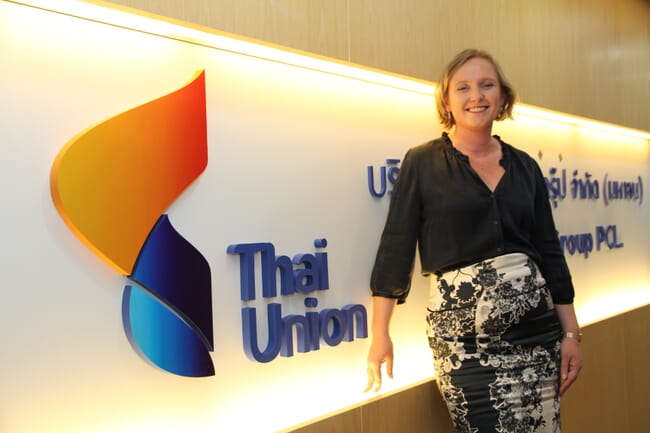 "At Thai Union, we believe the transparency and traceability of sourcing is critical to making improvements across the global seafood industry," said Dr Darian McBain, global director of corporate affairs and sustainability.

"Through the Ocean Disclosure Project, stakeholders can gain a better understanding of where the fish [and shellfish] is sourced from, which then allows action to be taken to prevent illegal, unreported and unregulated (IUU) fishing, labour and human rights violations, social risks and marine ecosystem impacts."
The Ocean Disclosure Project was launched in 2015 by Sustainable Fisheries Partnership to allow seafood retailers, suppliers and fish feed manufacturers to voluntarily disclose their wild-caught seafood sourcing information. Since then, the project has grown to include disclosure of farmed seafood sourcing information too.
So far, more than 30 companies from Europe, North America and Australia have taken part in the project.
"We're thrilled that Thai Union is showing leadership on transparency by participating in the Ocean Disclosure Project, broadening our efforts to help seafood companies around the world. The publication of Thai Union's global seafood sourcing information demonstrates their continued commitment to transparency and responsible sourcing of seafood," said Blake Lee Harwood, SFP's chief programmes officer.