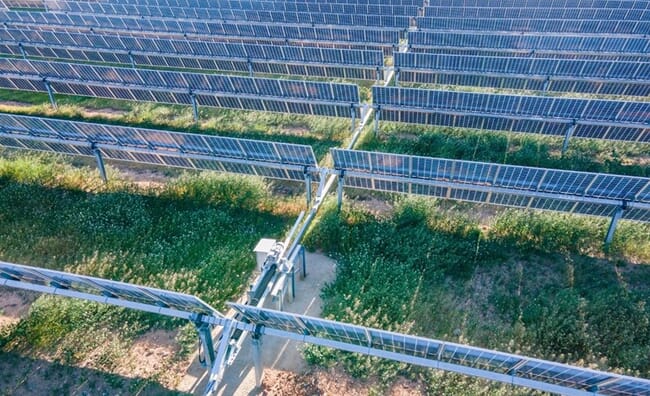 Lightsource bp, a global solar energy company, is expanding into East Asia. The company announced that it is working with Green Rock Energy to co-develop a 150-megawatt solar plant alongside a fish farm in Budai township, Taiwan.
The project is expected to be one of the largest solar-aquafarms in Taiwan and will create 750 jobs during construction. According to a news release from Lightsource bp, crews will break ground on the site in June 2023.
Once constructed, the project will produce 210,000 megawatt hours of renewable electricity a year – enough to power roughly 43,000 homes and save 133,770 tonnes of carbon dioxide emissions annually.
Alongside providing locally generated renewable energy and creating new jobs, the aquaculture solar project has been designed to benefit the local environment and community. Throughout the process, Lightsource bp engaged environmental specialists as well as local stakeholders to provide expertise and design a project with multiple benefits. These include enabling fishermen to farm on around 200 ponds as well as adding saltwater storage ponds to optimise the water management process for the fish farmers.

The move to enter the Taiwanese market comes after Lightsource bp secured a $1.8-billion credit and trade finance facility last year to fuel its global growth strategy of developing 25 gigawatts of solar by 2025. The funding is provided by 10 top tier global financial institutions, to aid its growth ambitions and execution strategy as it continues to accelerate the deployment of solar across the EMEA, Americas and Asia Pacific regions.
Lightsource BP chief executive Nick Boyle said: "There are a lot of interesting opportunities for solar in Asia and our long-term ambition is to have an EMEA, Americas and an Asia Pacific region so we're excited that through our first East Asian project in Taiwan, we are beginning to build that third leg of the stool."