Why are you currently focusing your attention on fish welfare in China?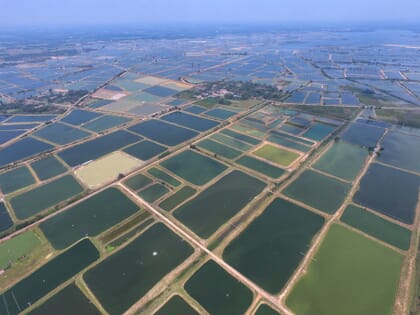 Fish are increasingly being recognised as sentient beings. The Animal Welfare (Sentience) bill in the UK acknowledged that fish can feel pain, fear, frustration and distress. To safeguard both fish welfare and human food safety, it's time to pay more attention to fish welfare, especially in China, which is the largest fish producer in the word.
How are you working with FAI?
IQC will support FAI in learning more about the current fish welfare level in China. IQC will assess ten farms and feedback to FAI through weekly meetings with the fish working groups on both sides, combining FAI's fish project experience and our on-the-ground reporting from China, we will develop a China-specific tilapia welfare assessment protocol that can be used in farm practices.
What's the scale of China's tilapia sector and what are the largest welfare issues that need to be addressed?
China produced 20.6 million tilapia, equating to a harvest of 1.66 million tonnes, in 2020. Tilapia output has been increasing steadily for the past four years. Guangdong, Hainan, Guangxi, Yunnan and Fujian are the major provinces farming tilapia in China. Guangdong ranked first for tilapia production in 2020, with 740,000 tonnes, accounting for 45 percent of the national tilapia output.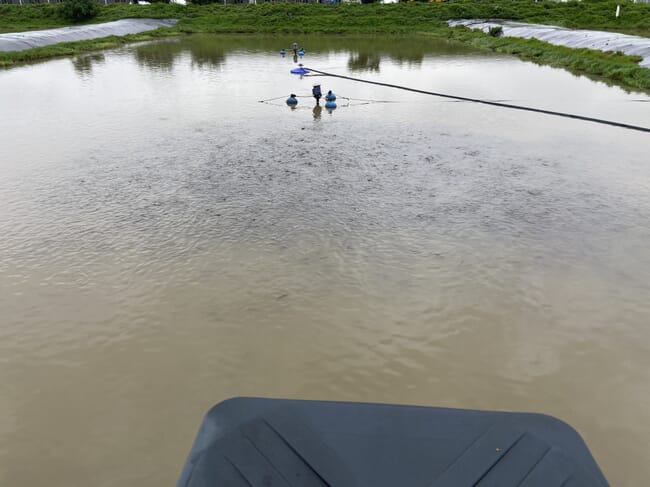 The current academic literature suggests that the largest tilapia welfare issue in China relates to water pollution and contamination. For example, streptococcosis is a common bacterial disease that is difficult to control. Many farmers lack the knowledge and proper training to solve such problems, resulting in overuse of – and overreliance on – antibiotics. Furthermore, feed is often poorly managed and recorded, resulting in feed left in the water unconsumed. Residual feeds then mix with antibiotics, leading to more pollutants and poor water quality. Fish undoubtedly face significant health problems in this harmful environment.

How does China compare to other tilapia producers?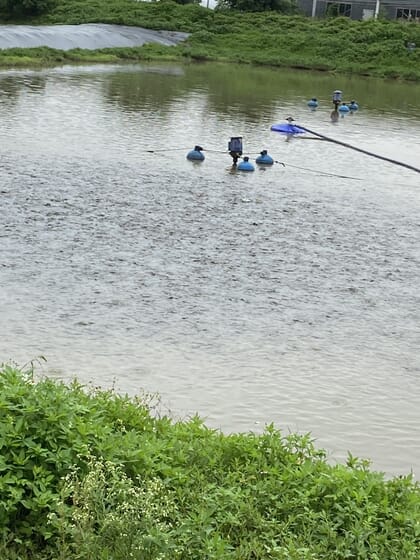 Global tilapia output was around 6 million tonnes in 2018 and China ranks first in production, accounting for 27 percent of the world's total output. This is followed by Indonesia, which produced 1.1 million tonnes in 2018. Chinese tilapia also has large domestic consumption potential. The annual growth rate for tilapia has been 9 percent in the past ten years.
How have you/how do you intend to engage with China's tilapia farmers?
We actively attended various conferences and exhibitions. On 13 to 15 October, our team attended the sixth CAFA Animal Health and Food Safety Innovation Alliance Conference.
Dr Congcong Li, animal welfare programme manager at IQC, gave an insightful speech about FAI's tilapia welfare project at the aquatic forum for national aquatic chief scientists, researchers, investors and producers. We also had an exhibition stand on both days of the conference, introducing the tilapia welfare project to those interested. This enabled us to make important connections with people working in the industry, which will lead us to partner with tilapia farmers in the future.
What advice would you give to Chinese farmers in terms of how to improve the welfare of their fish?
We aim to visit farms, communicate with the farmers, and assess the conditions in order to provide advice and suggestions tailored to their needs.
During the farm assessment, we will explain the most important welfare indicators and how to interpret them with assessment tools. We will also provide online training materials and e-learning courses, which we are currently developing. Our goal is for the farmers to be motivated to conduct self-assessments and improve their farms in a manner that's both beneficial for the business and the animals.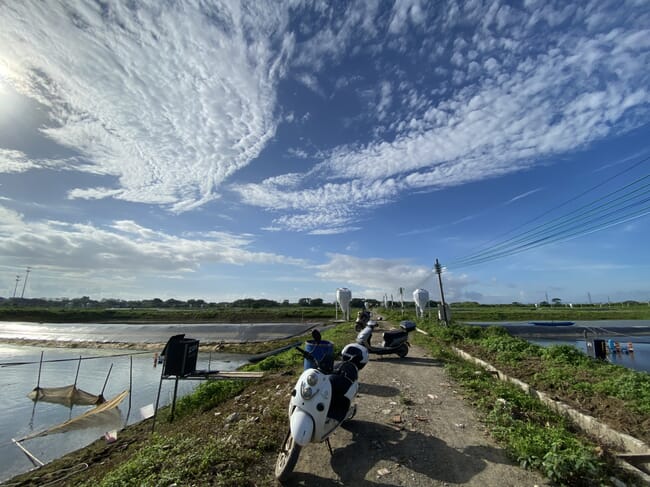 What tangible benefits can farmers expect from improving fish welfare?
Adopting good welfare practices will improve fish health, which reduces mortalities and enhances the quality of the end product. The training and knowledge we provide will also facilitate them to use resources, including feed and veterinary drugs, more effectively and efficiently. The farmers can also increase the price for their tilapia through demonstrating the superior quality of their products and animal-friendly farm conditions. Besides economic benefits, farmers can also expect better worker morale and environmental benefits, such as better water quality, through improving fish welfare.
What sort of response have you had from the different parts of the sector to date?
Around 150 people visited the exhibition stand during the CAFA conference, 20 of whom demonstrated genuine interest in the project. The term "fish welfare" garnered a lot of attention, and questions. We haven't communicated with consumers and retailers yet, but this will be part of the project.

What are the main obstacles you need to overcome to improve fish welfare in China?
The lack of awareness of fish welfare is the main obstacle. Welfare of companion animals and farm animals is still a new concept in China, so the welfare needs of fish may appear far-fetched. Compared to terrestrial animals, aquatic life is often out-of-sight and out-of-reach for the public. This phenomenon is also apparent in other countries. The physical state, mental wellbeing, and sentience of fish are often ignored, questioned, or even denied. We are taking actions to promote fish welfare – not only to farmers, but also to the general public.