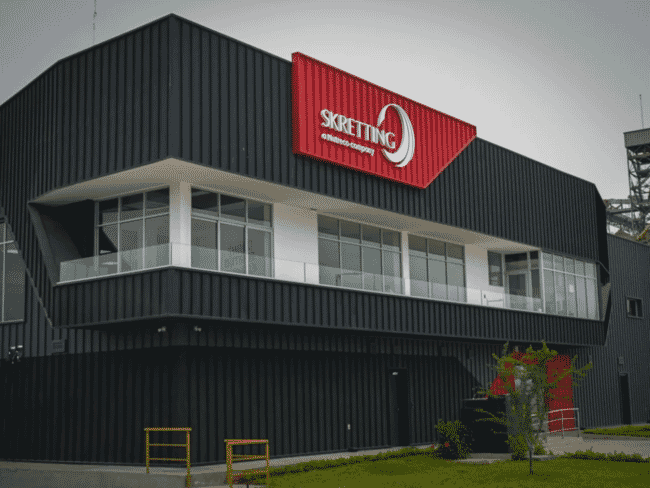 The Skretting AI Guayas Research Station is the latest investment made by the world's leading aquaculture feed company aimed at fast-tracking the shrimp farming industry's introduction of more sustainable and innovative feeds.
The new €6.1 million facility – a world-class R&D station that is fully dedicated to shrimp farming – establishes the ideal platform for Skretting to further expand its knowledge of shrimp nutrition and health; and to apply this intelligence on-the-ground in one of the global seafood economy's most important shrimp producing regions.
Incorporating the latest technologies, the station comprises fully equipped laboratories and state-of-the-art experimental units that will perform critical trials on whiteleg shrimp (Litopenaeus vannamei). Additionally, it houses a battery of tanks that will allow multiple studies to be conducted in conditions that mimic commercial production environments.
Skretting AI Guayas Research Station will study all stages of shrimp production – from larvae through to harvest size animals. Simulations and evaluations will include health and welfare parameters, as well as growth and feed efficiency. Another key focus area is the digestibility of new and existing feed ingredients and balanced diets. For this purpose, sophisticated biotechnologies will be implemented and further developed.

The new station's team will have the on-hand support of Skretting's global network of scientific experts and its overarching global research units. Together, they will help Skretting Al Guayas Research Station better understand how shrimp can be helped to grow faster and larger and be more resilient to disease and environmental challenges so that innovations can be developed that turn these crucial findings into practical industry solutions.
Opening the new facility, Skretting's innovation director, Alex Obach, said, "I am delighted that Skretting Al Guayas Research Station is now open for business. This world-class facility underlines our commitment to Ecuador and the wider global shrimp market. Not only will it allow us to work much closer with the local producers, but by establishing a pipeline for the delivery of new solutions that improve farming performance and efficiency, it will ensure that shrimp producers everywhere can increasingly contribute to global food and nutritional security."