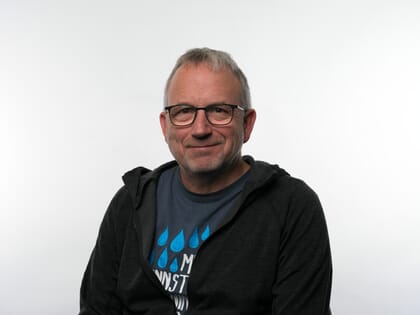 Most of the salmon exported from Norway are currently sold head-on gutted (HOG), but over the past four years, market researchers from Nofima have investigated the opportunities to sell a wider range of salmon products.

In several studies, researchers have interviewed salmon producers, buyers and consumers about their preferences regarding salmon products. They have mapped existing salmon products and prices, and investigated different labelling schemes and quality characteristics in different markets. There is little to suggest that the range of products is going to change much anytime soon.
"When customers want more of the salmon that is being produced, and the price is high, there isn't much motivation on the part of the producers to invest in the development of new products," said Nofima senior scientist, Geir Sogn-Grundvåg, in a press release.
Last year's Norwegian salmon exports reached a record high – the 1.3 million tonnes was valued at NOK 81 billion. In time, however, profitability will probably normalise, according to Nofima, and it will then be important to create a wider range of products to ensure stable prices and profitability. It will also be important to find new markets for existing products.
Current trends in salmon processing

Currently, it is mainly just the external characteristics, such as branding and eco-labels, that distinguish salmon products from each other. However, in interviews with buyers, several of them said that they would like to see different characteristics in the salmon they get from Norway.
"For example, salmon products could have different fat contents or different types of fat, as a result of breeding and different types of feed. But such adaptations are both expensive and demanding because the fish would have to be kept separate during production. And the companies that further process the fish are reluctant to pay more for salmon that have different qualities," said Sogn-Grundvåg.
In order to stand out positively, manufacturers use labelling schemes that refer to positive environmental and sustainability characteristics of the product. How important are these types of eco-labels for consumers when making their choices in stores?
The researchers have conducted several studies in a number of export markets, and in particular they have investigated various conditions regarding the ASC (Aquaculture Stewardship Council) brand.
"In a study in Denmark, researchers found great variation in the type of salmon products that consumers preferred. In addition, characteristics involving convenience – ie that the product is easy to use – were very important in terms of which products the consumers chose to buy," said Sogn-Grundvåg.
Why do eco-labels appeal?
Products that are eco-labelled are chosen for many different reasons.
"In Germany, researchers found that 63 percent of consumers who choose eco-labelled salmon do so because they want to buy sustainable food, while 24 percent do so because it gives them a sense of doing something good," said Sogn-Grundvåg.
However, will consumers continue to choose eco-labelled products if they cost more? A study of farmed rainbow trout, tilapia and pangasius products with ASC labels showed that the ASC label results in a higher price, but that this also varies between the three species. ASC-labelled rainbow trout cost almost nine percent more than similar trout products without the label. With regard to tilapia and pangasius, the price increase was just under six percent.
'Quality' means different things in different markets
In November 2020, the researchers sent out an online survey to consumers in the United States, Japan and France, and received responses from 1,000 people in each country. When asked which quality criteria were most important to them, both the Americans and the French highlighted that good texture, nutritional content and colour were the most important, while the Japanese thought convenience and nutritional content were most important.
What constitutes 'common' knowledge about salmon characteristics also varies. Salmon is an important source of the Omega-3 fatty acids DHA and EPA, which our bodies need.
"Surprisingly many people in France and the United States did not know what DHA and EPA are, while they believed that omega-3 content was important. In Japan, consumers were more concerned about DHA and EPA than with Omega-3," said research director, Pirjo Honkanen, who also participated in the project.
It was also somewhat surprising that consumers did not think it was important that the salmon has not been frozen. Cold storage of salmon products can therefore be a great opportunity for producers who want to try out more products, and to contribute to more sustainable transport of salmon. The consumer survey also provided useful information regarding marinated salmon products, which are demanding to produce. Consumers showed little interest in such products, as they suspect that the marinade hides signs of poor quality.
How important is the origin of the salmon?
A lot of resources are spent on strengthening the 'Norwegian salmon' or 'seafood from Norway' brands. But what do we really know about consumers' attitudes to where salmon comes from? This was also a topic in the aforementioned survey among consumers in the United States, France and Japan.
"Many people prefer salmon from their own country, in fact as much as 67 percent in Japan, 34 percent in the US and 25 percent in France. They are also willing to pay more for salmon from their own country," said Honkanen.
The salmon's origin is also associated with higher quality in terms of sustainability, freshness, health, safety, taste, naturalness and convenience. Especially in France and Japan, salmon from their own country is considered to be of better quality when it comes to sustainability, safety and naturalness. However, the researchers also found a segment in these countries that prefers Norwegian salmon, and they believed that Norwegian salmon has exactly the same quality characteristics: that it is sustainable, safe and natural.
How can a salmon producer use this knowledge?
The project suggests that choosing the the right words can help - for example, 'sushi grade' is a symbol of high quality in both the US and Japan, while the 'premium' quality label is also valued, especially in Japan.
"In these markets, it can therefore be a good idea to communicate with customers using perspectives related to aesthetics and sushi grade pricing," said Sogn-Grundvåg.
The varying knowledge of Omega-3 compared to DHA and EPA also indicates a different focus in communication in the different markets. Producers can benefit from familiarising themselves with what applies in the markets they want to deliver to.
"It is also worth noting that many prefer salmon from their own country. This indicates that land-based production closer to the markets can become an important competitor to Norwegian salmon if the production of salmon on land increases," Sogn-Grundvåg concluded.