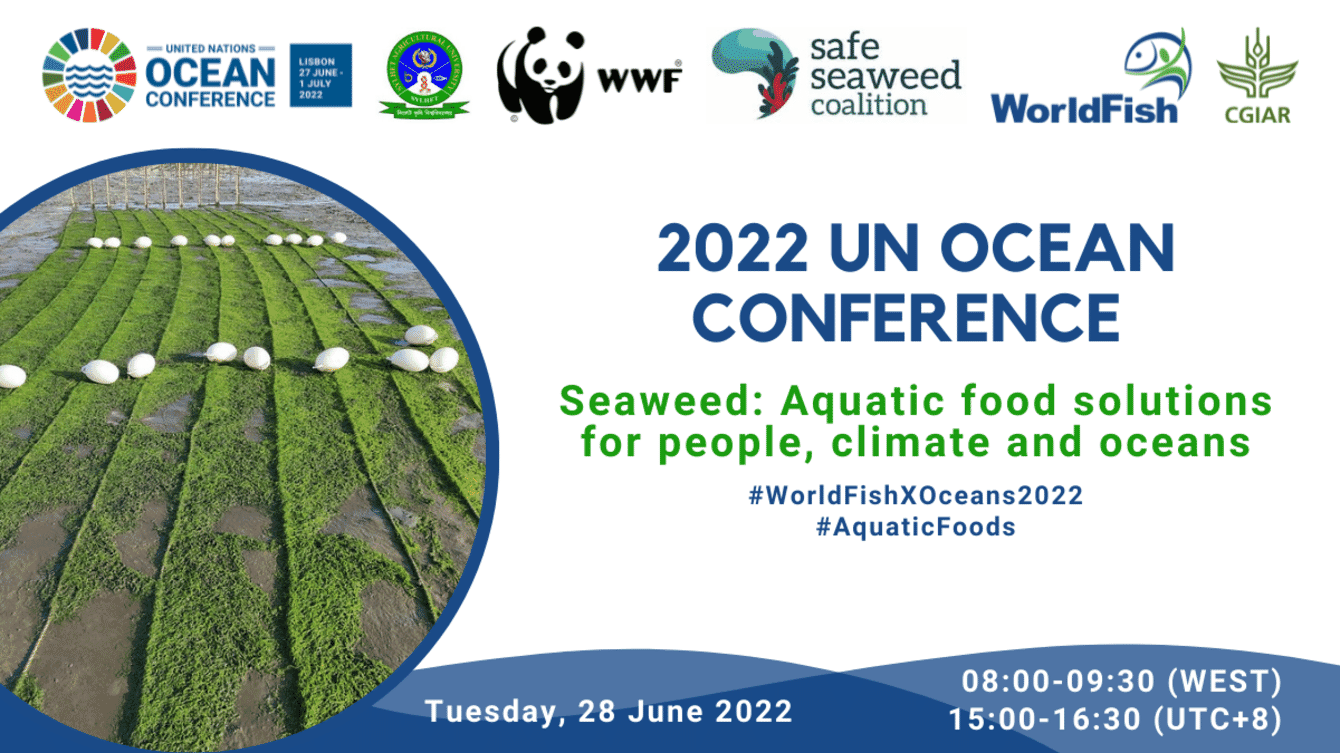 Taking place as a virtual learning session, at 8am to 9.30 am GMT+1, it is being organised by WorldFish, Sylhet Agricultural University, WWF International and Safe Seaweed Coalition. It is set to explore how innovations in the seaweed sector can address food and nutrition security, livelihoods and ocean health.

Seaweed is gaining increased recognition for its role to provide multiple micronutrients and essential fatty acids in diets, as well as an important carbon sequestration agent and carbon sink for the ocean. Seaweed features strongly in diets in East and Southeast Asia, the Pacific and other coastal communities, gaining popularity worldwide.

According to WorldFish, as the demand for seaweed intensifies, so new production regions are emerging, especially in Bangladesh. Pilot projects have been conducted in coastal and host communities in Cox's Bazar, with strong participation by women and youth in this novel industry.

"This UN Ocean Conference side event will draw upon the knowledge and expertise of global, regional and local stakeholders to share thoughts on seaweed research and innovations in addressing food and nutrition security, livelihoods and ocean health. Importantly, it will position actions to advance seaweed accessibility and availability to more communities, especially the poor and vulnerable groups across the world," said WorldFish in a press release.

Speakers include Prof Mrityunjoy Kunda from Sylhet Agricultural University in Bangladesh; Shakuntala Thilsted, global lead for nutrition and public health at WorldFish and 2021 World Food Prize Laureate; and Vincent Doumeizel, senior oceans advisor to the United Nations, who guides the Seaweed Manifesto, a call for institutions and large brands to scale up the seaweed industry for addressing global challenges.