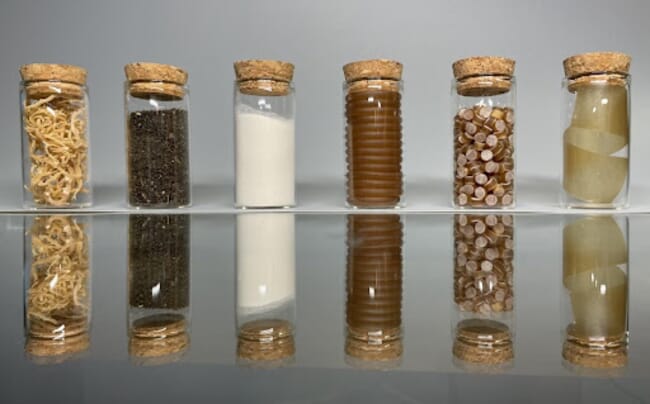 Following two years of hard-work, FlexSea yesterday announced the successful completion of a seed round of £3 million in equity and grants. This successful investment round was led by Indico Capital Partners, with participation from partners including RedRice Ventures, Btomorrow Ventures, and Food Foundry. Additionally, FlexSea has been awarded £1 million in grants from Innovate UK and other institutions, solidifying their commitment to a more sustainable future.
"This investment will allow us to make significant progress and penetrate the market effectively. Indico has a significant track record of closely backing founders, and we are very happy to work together and with our other investors to take FlexSea to the next level," said Carlo Fedeli, chief executive officer and co-founder of FlexSea.

Through their innovative biopolymer materials, which are derived from seaweed and other sustainably sourced natural products, FlexSea aims to reshape the future of packaging. Their approach ensures that packaging exists only for as long as its contents do, providing a sustainable solution to a global crisis.
The driving force behind FlexSea's mission is the alarming reality of plastic pollution. Every year, a staggering 12 trillion barrels of crude oil are consumed to produce a colossal 380 million tonnes of plastic, half of which will be used once and will fail to be recycled.
Conversely, FlexSea's products, which include bioplastic films, pellets, and polymers, are designed to be both environmentally friendly and versatile. These materials are not only completely biodegradable in marine and soil environments but also home-compostable within a mere 12 weeks.
Produced from seaweed varieties that grow year-round in just 45-day cycles, the transparent and heat-sealable film has a wide range of applications, including those with demanding visual requirements, whilst the pellets can be readily used in conventional plastic manufacturing processes like extrusion and injection moulding.
Seeking to maximise the long-term sustainability of their process, FlexSea avoids the use of harsh chemicals and high temperatures, instead relying on renewable and natural ingredients, with only water vapor produced as a by-product. Additionally, all production scraps and offcuts are industrially recyclable, providing a closed-loop solution.
Following on from their significant new investment, the next stages for FlexSea focus on completing research and development on many verticals, with a focus on entering the commercial market.
"This is a turning point for the company as an entity and a great reward for the hard work and dedication of the whole team of 10 amazing people who will benefit from this funding in their everyday research and development activities. We are heavily investing in equipment and machinery for in-house R&D, speeding up the process tremendously," said Thibaut Monfort, co-founder and chief technical officer of FlexSea.