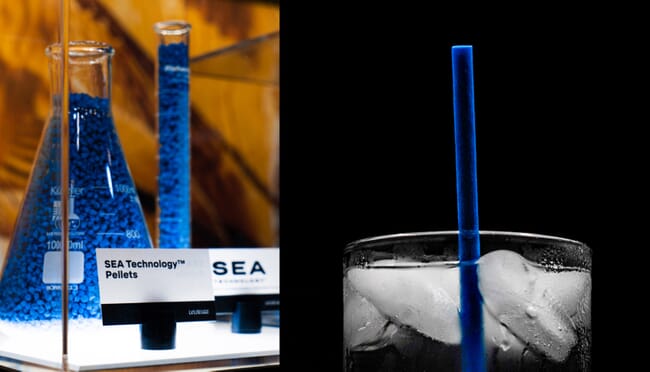 The most recent funding, announced in February, brings total investment in the startup to $15.4 million – making it the market's best-funded seaweed materials tech company to date.

Loliware says that its seaweed-derived resins "are fully compatible with existing manufacturing plastic extruding equipment, providing a unique, cost-effective way to replace single-use plastics at scale". The seaweed can be processed into Loliware's materials at local facilities and made into a wide array of products which compost easily and enrich the soil.
Company officials said they will use the funds to focus on continued growth in the seaweed materials market, launch several new products and novel seaweed resins, and expand the company's research and development capabilities.

This most recent round of funders includes investors L Catterton, CityRock Venture Partners, Alumni Ventures Group, Geekdom Fund, Ehukai Investments, 5 Pillars Capital, Kilara Capital founder and managing director Ben Krasnostein, Clay Rockefeller, Kiss the Ground co-founder Ryland Engelhart, Nutiva founder and former CEO John Roulac, Blue Bottle Coffee founder Bryan Meehan, and others. US-based plastics manufacturer Sinclair and Rush has committed capital as well.
"Climate change is a worldwide problem, and our pelletized seaweed resins are a step toward a solution," said Loliware founder and CEO Sea F Briganti, in a press release,. "By reducing CO2 emissions and strengthening the ocean-based 'blue economy,' our seaweed-derived products make it clear that regenerating the Earth is good business."
Founded in 2016, Loliware is at the forefront of tech companies focusing on regenerative materials that support a stronger ecosystem. "Demand for seaweed-based products promotes the creation of seaweed-farming operations in coastal communities worldwide," Briganti added. "This not only creates jobs where they are needed most but these undersea forests filter and oxygenate oceans while capturing carbon."
"What Loliware has created is revolutionary and is on the cusp of a paradigm shift in plastics," said Alumni Ventures' managing partner, Cainon Coates. "By removing adoption and scale barriers, plastic manufacturers can simply swap plastic pellets for their seaweed pellets. The impact and upside potential are massive."