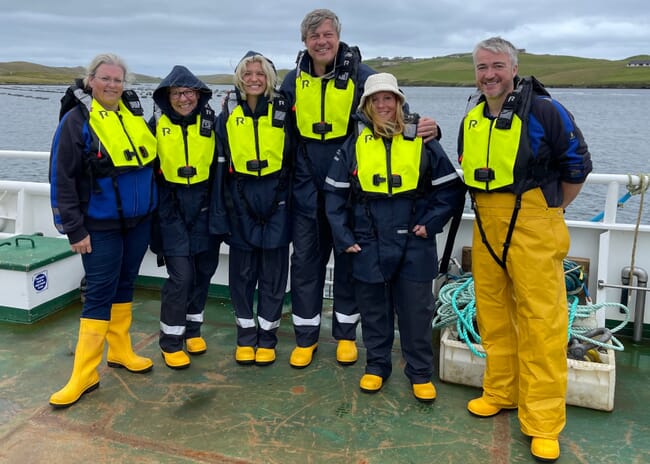 Between January and September, Scottish Sea Farms hosted 270 visitors across the farming estate, including the freshwater hatchery in Barcaldine, marine farms and processing facilities.
In many instances, individuals and organisations approached Scottish Sea Farms directly. Others were introduced to the company by sector organisation Salmon Scotland.
Combined, it has resulted in 33 scheduled visits, spanning a diverse range of backgrounds, from customers, regulators, politicians and environmental groups, to students, suppliers, press and members of the public.
Every department has been involved in the cross-company effort, which adds up to a significant investment of time, but one deemed well worth it.

Visitors get an insight into all aspects of salmon farming and go away better informed, said staff who have led tours.
"The beauty of people coming out to the farm is that they get to see what we do and speak to the team in person," said Scottish Sea Farms Scallastle farm manager Michael Keenan. "No question is off limits. In fact, we encourage open, honest, constructive discussion.
"With most of the team living locally, it's also an opportunity to convey to visitors from more central areas just how important salmon farming is to Scotland's remote communities."
The company has been hosting visits for years but, more recently, there has been a conscious decision to invite as many interested parties as possible (halted temporarily by the pandemic) to show first-hand the workings of what is a relatively young farming sector.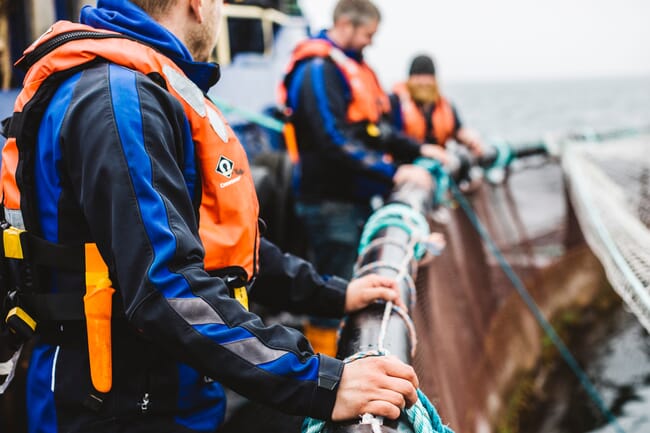 And visitor feedback highlights that nothing beats seeing what goes on and why – not just in terms of food production but also in terms of the environmental care shown.
Daniel Merryfield, programme lead for MSc Sustainable Aquaculture at Plymouth University, said, "visiting Scottish Sea Farms has been a great experience for our students. The staff that host us have shown a genuine desire to practise and promote ethical fish farming – minimising the environmental footprint and maintaining welfare."
Rollie Wesen, associate professor of the College of Culinary Arts at Johnson & Wales University in the US, who visited the company's Holms Geo farm in Shetland in July, agreed. "We so enjoyed visiting the farm and hearing all about the surprisingly complex process of raising salmon for food. You all are really doing extraordinary things both for your community and all the salmon lovers out there.
"We will spread the word about salmon aquaculture far and wide and hopefully counter some of the disinformation out there."

Providing visitors with an authentic experience is crucial, said Scottish Sea Farms head of processing Donald Buchanan. "We don't do anything differently on the day of a visit, other than take time out of our normal day to show guests around. When your facilities and farms run as they should do every day, there's no need.
"So perhaps the most satisfying part, for us, is seeing how impressed people are by the level of technology, skill and care that goes into our work. It's further affirmation that we are doing the right thing as a business."
The interest in learning more about salmon farming shows no sign of abating and Scottish Sea Farms expects visitor numbers to grow further next year, with tours being extended even further afield to include more farms in the Northern Isles.