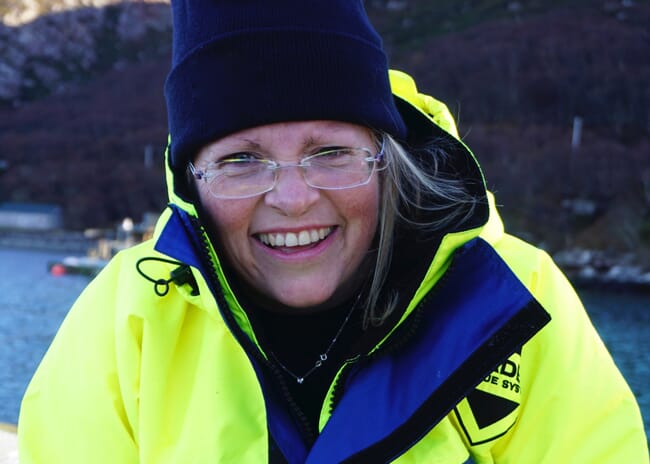 Anne Anderson, former chief compliance officer at the Scottish Environment Protection Agency (SEPA) and most recently sustainability director at the Scottish Salmon Producers Organisation (SSPO), takes up the newly created role today.
Amongst Anderson's immediate priorities will be bringing together the company's different sustainability workstreams into one cohesive strategy and ensuring resources are directed where they will be of biggest benefit to Scotland's net zero ambitions.
Sustainable development will be a key focus, with Anderson working to evaluate, enhance and advance the company's social, economic and environmental contribution, helping lay solid foundations for further growth.
Scottish Sea Farms' managing director, Jim Gallagher, said: "Meeting the growing need for food without compromising animal welfare or the local environment has long been the key driver of our business.
"Over the years, the scope of this work has widened to include everything from reducing our use of polystyrene and recycling hatchery waste into fertiliser, to deploying greener building practices and exploring hybrid power. So the time feels right to bring in our very own sustainability champion to coordinate the many worthwhile activities already underway, identify where else we could be making a real and positive difference, and accelerate the collective results.
"Anne has worked tirelessly over recent years to introduce a sector-wide sustainability charter and establish the need for a fit for purpose regulatory regime, making her our go-to candidate for this strategic new role. I'm hugely excited to see what we deliver together."
Commenting on the move, Anderson said: "After two non-stop years at the SSPO, during which I achieved what I set out to do – namely, help the sector identify what would be required for it to develop and grow sustainably – I'm ready to roll up my sleeves and help deliver those advances.
"As someone who cares passionately about protecting our environment, I believe strongly in salmon farming as a low carbon food producer and have seen first-hand just how much those working in the sector care about farming sustainably, in every sense of the term."