Although the Icelandic fish processing machinery specialists continue to serve the wild whitefish and salmon processing segments, they are now increasing their focus on farmed whitefish - such as tilapia and pangasius - and view the appointment of Lages as a means to strengthen their ability to make this shift. This reflects the company's belief of the growing importance of the farmed whitefish segment in feeding the world sustainably.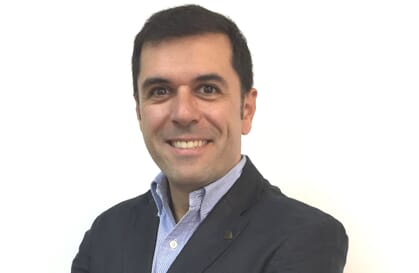 Sigurdur Olason, managing director (EVP) Marel Fish, said: "Having been with Marel for 15 years, Diego has strong regional knowledge and understanding of the fish processing industry, and his background in aquaculture science is also a great asset to the management team."
Before taking up his new role, Lages had been based in Chile since 2013 as regional general manager and regional sales manager for Marel Fish in Latin America. Before then he established Marel's operations in Spain and then managed the Iberian region, including Portugal.
He succeeds David Bertelsen who has become Marel's regional general manager for South East Asia, and regional sales manager for the Asia Pacific. Marcelo Damiani has been appointed new territory general manager for Marel Fish in Latin America and Iago Torres has been appointed regional sales manager.