The hook and line method means fish are caught one at a time, ensuring that no harm to the environment is caused and prevents stocks from been overfished.

Mike Babcock (pictured), who owns Oregon Seafoods, works with local fishermen to provide sustainably caught albacore tuna.

Mr Babcock told TheFishSite that the company purchases tuna from local family fishing boats which use the hook and line method in waters off the Oregon coast.

Not only is the tuna caught sustainably, it also has low travel miles as it is processed by the company in Coos Bay, Oregon.

By sourcing tuna sustainably, Mr Babcock has also helped generate income for the local fishing community and has helped drive the local economy.

Mr Babcock told TheFishSite that around 200,000 to 300,000 lbs in volume are caught each year with the amount set to increase.

In a further move to provide environmentally friendly produce, Oregon Seafoods albacore tuna is also packaged using packaging that leaves a lower carbon footprint.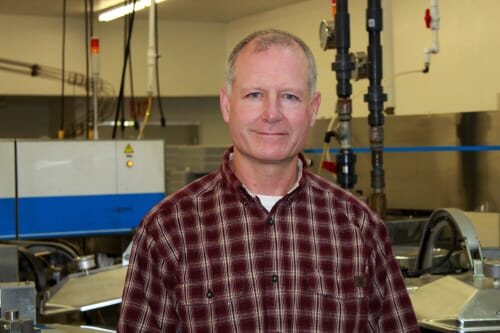 Further Reading

You can view more information on Oregon Seafoods tuna products by clicking here.