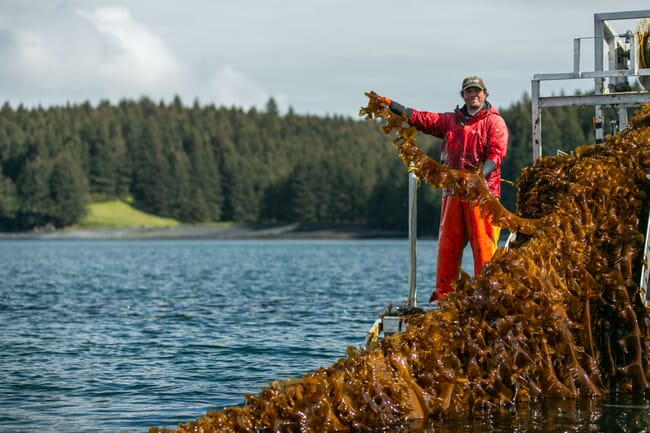 Called Winter Waters, the dining series takes place across the state in February, partnering with chefs and tastemakers to celebrate regenerative seafood. As well as the seaweeds, other local seafood featured in this series include PNW-grown oysters, uni from Oregon purple sea urchin, and Dungeness crab.

Winter Waters was created when passionate seaweed advocates Alanna Kieffer of Oregon Seaweed and Rachelle Hacmac of Blue Evolution teamed up with Oregon Coast food systems value chain coordinator Kristen Penner. They decided it was time to bring a seaweed-centric seafood series to the Portland and Oregon Coast area. These three women are working hard to make regenerative seaweed and local seafood a familiar and favourite food in our communities and help everybody source locally.
As the organisers explain in a press release, the series will feature "ticketed prix fixe, fine dining events as well as casual a la carte events and menu specials There will even be a sea veggie cooking class with the Cookshop".
Portland chef partnerships include Maylin Chavez of Nacar Oysters (formerly Olympia Oyster Bar), Leather Storrs and Natalia Torral of The Mahonian, John Conlin of Tercet, Cameron Dunlap of Morchella and Andre Uribe of Sustainable Meals Oregon. Vegainizer PDX is hosting vegan, gluten-free pop ups with Jewan Manuel of Plant Based Papi and Ryan Koger and August Winningham of Feral. Both pops ups will take place at Mestizo, with the bar run by Nan Chaison.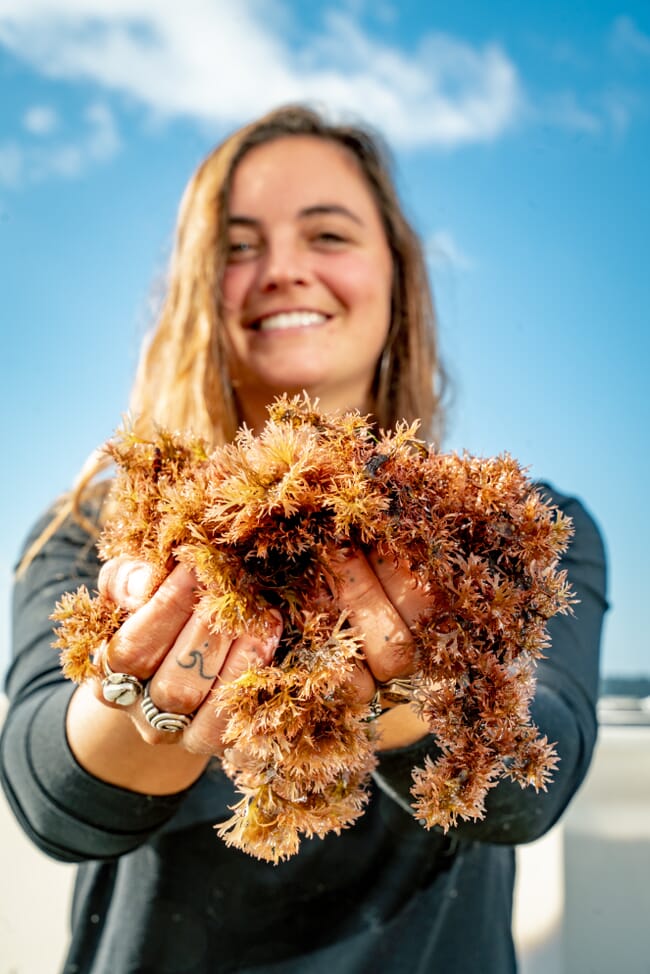 Additionally, menu specials from Kyle Christy of Street Disco and other Portland restaurants. Oregon coast partnerships include the Winter Waters Finale at The Salmonberry and two seated dinners at Nekst, plus menu specials at Buoy Beer, Local Ocean, Bowline Hotel, and The Schooner.
Presale event ticketing will begin on 23 January for newsletter subscribers, and will open to the public via the Winter Waters website on the following day.
As the organisers explain: "The Pacific Northwest draws visitors from far and wide and is home to some of the most sustainable and regenerative fisheries, yet 90 percent of the seafood eaten on the Oregon Coast is not from here. There is a disconnect between the people and the process, and we'd like to help bridge this gap through education and delicious shared meals. The Winter Waters non-profit beneficiary is Oregon Kelp Alliance, a multi-sector partnership working to protect our wild Oregon kelp forests. Event sponsors include Blue Evolution, Oregon Seaweed, and the Oregon Coast Visitors Association (OCVA).
"Blue Evolution is a company that regeneratively farms kelp in Kodiak, Alaska, and sea lettuce in Baja California. Its products are available for foodservice sales. Oregon Seaweed farms Pacific dulse in Garibaldi and Bandon, Oregon, and provides product to local restaurants as well as retail stores throughout Portland, the coast, and through their website. OCVA is on a mission to support local producers and re-localize our region's seafare through their Ocean Cluster Initiative."