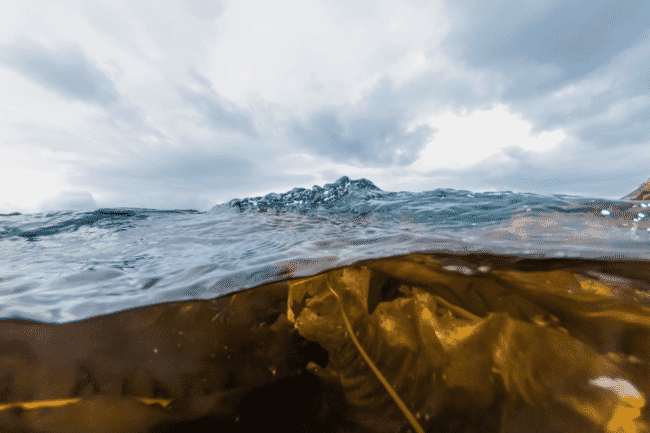 Co-founded in 2018 by chief executive officer Karen Scofield Seal, and chief technical officer Dr. Charlie Bavington, Oceanium's aim is to enable and unlock the emerging sustainable seaweed farming industry in the Western hemisphere by extracting maximum value from seaweed. Using proprietary technology, based on green chemistry principles, Oceanium seeks to create a suite of in-demand products including food ingredients, natural bioactive ingredients for health and cosmetics, and innovative seaweed-based materials to replace resource intensive products.
This week, the Scotland-based seaweed processor has announced their securement of $2.6 million (€2.4 million) in funding, led by existing investor Builders Vision with a final close to be completed by early autumn. Other investors participating in this funding round include the World Wildlife Fund and Green Angel Ventures, along with several new investors from Asia, Europe, and the US.
"Oceanium is about building partnerships with all of our stakeholders from suppliers to commercial partners and, of course, our committed and supportive investors; we are grateful for the ongoing confidence from the impact investment community. This investment led by Builders Vision will allow Oceanium to scale its proprietary technology to meet the growing demand for its innovative seaweed products and to drive systemic change by contributing towards food security, [human] health and ocean health," said Seal, in an announcement from the company.
Oceanium aims to utilise the financing to commercialise its food ingredients and nutraceutical products, continue development of innovative materials, and complete the preparations for the installation of a scaled seaweed biorefinery planned under its Series A fundraising. The deployment of this demonstration biorefinery aims to meet market demand for Oceanium's seaweed ingredients, and build upon a successful seaweed processing run in 2023. The funding will also allow Oceanium to bring on a managing director as the company looks towards international expansion and growth.
"Seaweed can play a valuable role in addressing climate change and creating sustainable food sources, but we need innovators like Oceanium to champion seaweed production and highlight its wide range of uses," said James Lindsay, Principal of the Builders Initiative Investment Team at Builders Vision.