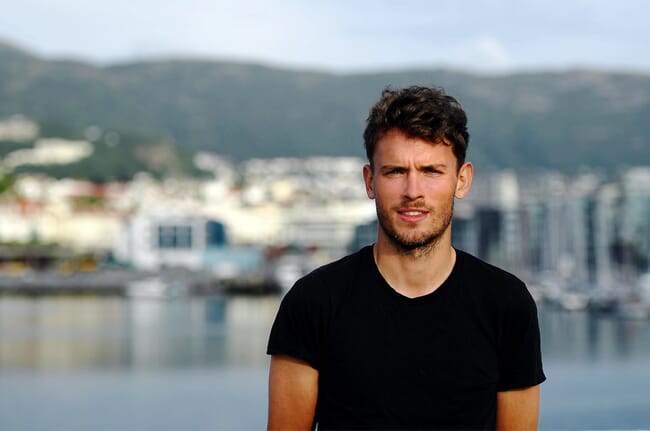 According to Baunach, the fund is prepared to make investments in different small- and medium-sized enterprises and aquaculture-focused startups that will range from €500,000 to €5 million. In a recent conversation with The Fish Site, he explained how the fund will support further innovations in the aquaculture sector while spurring the industry to adopt more sustainable and regenerative practices.
How did you come up with the concept for the Blue Revolution Fund?
We set up the first fund – Hatch Fund I – in 2019 and by 2020 we had invested most of the $8.4 million in our 2019 and 2020 portfolio companies. We knew we wanted to raise another.
We had learned a lot from our first fund – like which companies could be combined in an aquaculture portfolio, which investment areas were most attractive and impactful, when to time our investments and how much capital they needed. We wanted to put that knowledge into action for our second fund. We also wanted to raise more capital this time – in many cases in the first fund, we didn't have as much funding to invest as we would have liked.
For the BRF, we wanted to enter the impact investing space. This aims to deliver clearly defined, positive returns for nature and people, while also yielding financial returns. We designed the fund to have six impact metrics that measure ocean biodiversity, climate change and positive social outcomes.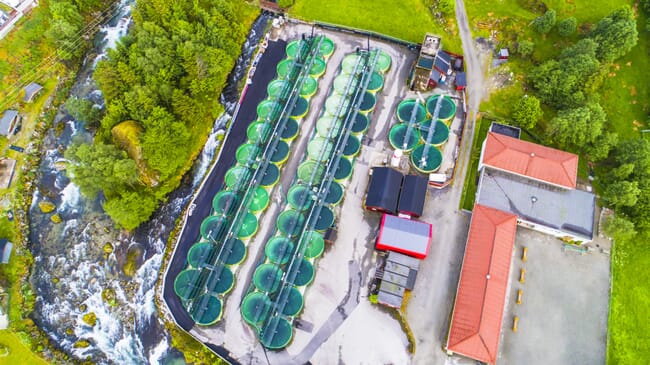 We want to invest in novel feed ingredients that replace soy protein concentrate. This is an extremely challenging task, as current soy production is extremely efficient, and in most cases the cost of soy protein concentrate doesn't "price in" its negative environmental footprint. So in the short term, we're looking for solutions that upcycle existing protein biomass from waste or agricultural sidestreams. But we're also looking at solutions that are more forward-thinking and – hopefully – will further decouple protein production from land use, fossil fuels and livestock.
There's also a large set of industrial carbon and energy sources that are trying to "go green" over the next decades. This includes hydrogen, methanol, methane and acetic acid. So, we're looking at ways to turn those inputs into high-quality proteins and fats. We also want to focus on alternative seafood, farm software and hardware solutions, as well as fish health and genetics that improve feed conversion ratios or survival rates.
How is this fund different from others in the space?
To our knowledge, the Blue Revolution Fund has a few features that make it unique when compared to other funds in the space. First, we're using The Nature Conservancy (TNC) as a third party to assess the environmental impacts, social relevance and risks of any BRF investments. The Nature Conservancy is highly credible – they're one of the largest conservation NGOs in the world and have a dedicated aquaculture science team. It's a huge asset and they will measure the impact of the fund over its lifetime.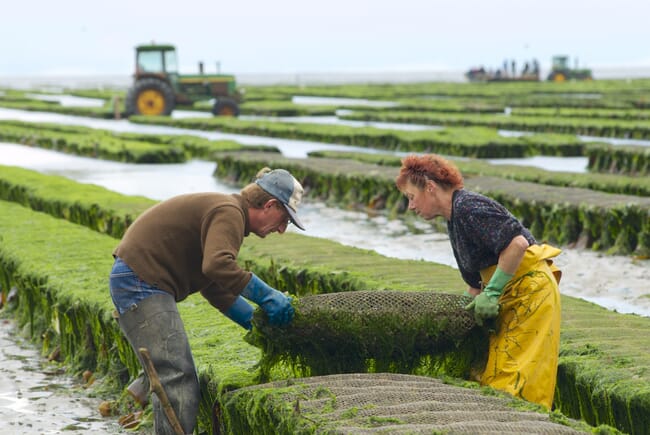 Secondly, we set six different quantified impact targets for the whole fund ahead of investing. The BRF also sits in a unique global ecosystem. Through all of our activities at Hatch, we constantly work with a wide range of relevant stakeholders – from the industry, governments and startups. The BRF benefits from the relationships, insights and expertise we have from our networks.
Why did you choose to have a third party verify the fund's progress?
This was a principle-based decision for us. Fund managers are human and when you're investing, potential conflicts and misalignment of interests automatically arise. By bringing in a third party to assess, measure and report on the fund's impact, we ensure investors and outsiders that we're making high-quality investments and meeting our goals. We would love other funds to do the same thing. Otherwise, there's a huge risk of greenwashing – which can result in reduced trust in impact investing.
How is the Blue Revolution Fund different from other types of ESG investing?
Traditional ESG (environmental, social and governance) investment is much "lighter" than impact investing. ESG often focuses solely on negative screening and exclusion methods when constructing a portfolio – by, for example, designing products that don't include assets from coal mines or arms firms.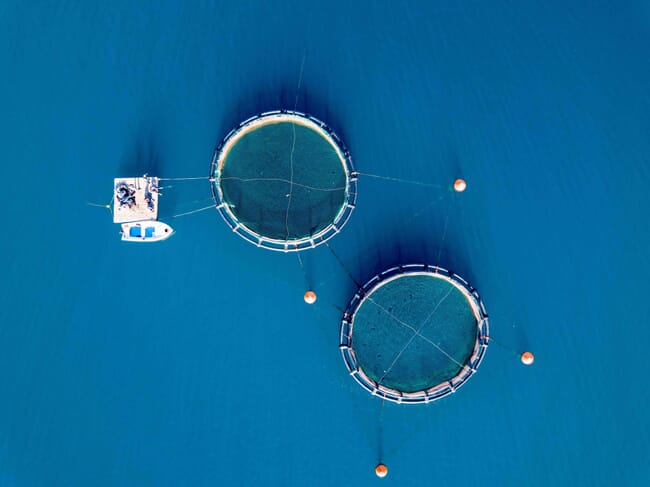 The BRF's impact focus means we actively look for companies that can make the world a better place. We care a lot about the additionality of our investments and of the companies we work with – as well as avoiding potential unintended consequences of the investments we make. We want our actions to demonstrably improve the status quo in a way that wouldn't have happened otherwise.
How did you set the 10-year targets for the Blue Revolution Fund?
As the BRF progresses and makes investments, we're going to track their impact on six key areas. We'll track the portions of sustainable seafood our investments have produced, the tonnes of carbon we've sequestered, the hectares of habitat-forming area we've protected, the tonnes of nitrogen removed from coastal waterways and the number of new jobs created in coastal communities. We will also monitor the number of coastal hectares that were previously impacted by existing farms, but have improved their environmental outcomes.
The Nature Conservancy led the target setting, based on our assumptions of the type of companies the portfolio will include. Setting fund-level targets before starting to invest significantly reduces the risk of greenwashing. Firstly, it ensures that we look for companies that actually contribute towards impact targets that our investors care about.

Secondly, it means that BRF managers aren't the only ones to judge if a potential investment will meaningfully contribute to the target. It's difficult to make that kind of assessment in the early stage of the investment process. If we don't have a target, we can't judge if removing 10 tonnes of excess nitrogen from waterways is a lot or if it isn't that much at all.
Thirdly, it doesn't allow us to report on metrics that sound like they're linked to sustainability, but actually are not. From what I understand, this is a big issue in the impact investing space. The area is still young and there aren't any verifiable standards for impact investors and the BRF to work towards. We want to lead the space and engage in best practices – that means including a third-party watchdog.
Have you made any investments yet and what are the next steps for the BRF?