Although most of us are aware that aquaculture has been practiced in China for many thousands of years, the story of China's modern fish farming success began less than 40 years ago.
Dr Michael Cremer, who was an integral player in the process, put it to me this way: "In the 1980s, some very energetic soybean farmers put their heads together to figure out a way to get China out of the international soybean market, as they were becoming a significant competitor. Their thought was to introduce soy-based feeds for poultry, swine and fish in response to increasing demand for meat products in China."
Although exports such as soybeans were a good way for China to generate foreign exchange at the time, this goal actually meshed quite well with the Chinese government's long-term plans for agriculture… and aquaculture specifically. The government was working toward a fundamental restructuring from centralised direction to a more market-driven approach. At the time, most aquaculture production in the country relied on low-density pond culture using manure and other agricultural by-products for fertiliser and feed. But demand for animal proteins was increasing and availability of water and suitable land was decreasing, due to the expansion of competing agricultural and industrial uses. As a result, China's Ministry of Agriculture and its National Fisheries Technology Extension Center (FEC) began a collaborative effort with the American Soybean Association (ASA) to develop, evaluate and extend feed-based production strategies for the country's aquaculture producers, with a focus on soy as a key feed ingredient.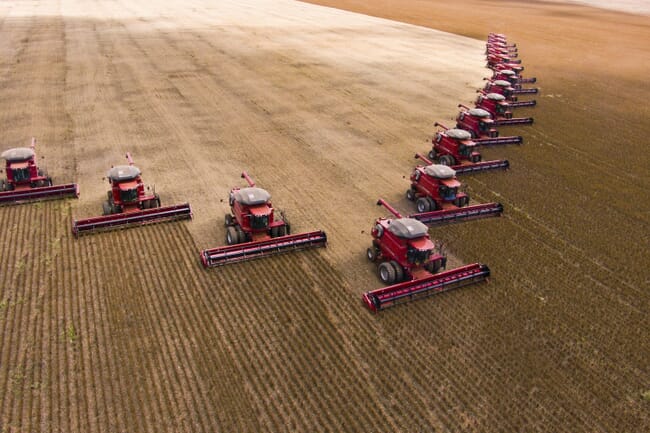 Training the trainers
Following several years of discussion and planning, a series of technical seminars focusing on principles of feed-based aquaculture was initiated in 1989 for Chinese extension professionals. These short-term training activities were coordinated by Dr Rud Schmittou and Dr Dean Akiyama, under the auspices of the ASA. The long-term objective, of course, was to expand feed-based aquaculture and ultimately develop and promote soy-based feeds for finfish species that were being cultured throughout China at the time. Fishmeal supplies were already limited, so initial efforts focused on omnivorous aquatic species such as carps, catfishes and tilapia.
The initial training programme was well-received and, in 1993, the ASA formally established its China Aquaculture programme, with Zhang Jian appointed as the first programme manager. The following year Dr Schmittou became the China-based technical director for the programme, coordinating with Jian. They established two primary goals. The first was to expand training for aquaculture extension agents from the FEC and provincial agencies. At the same time, they wanted to demonstrate and evaluate two feed-based production strategies tailored to the needs of Chinese producers: low volume, high density (LVHD) cage culture and "80:20" pond culture technology.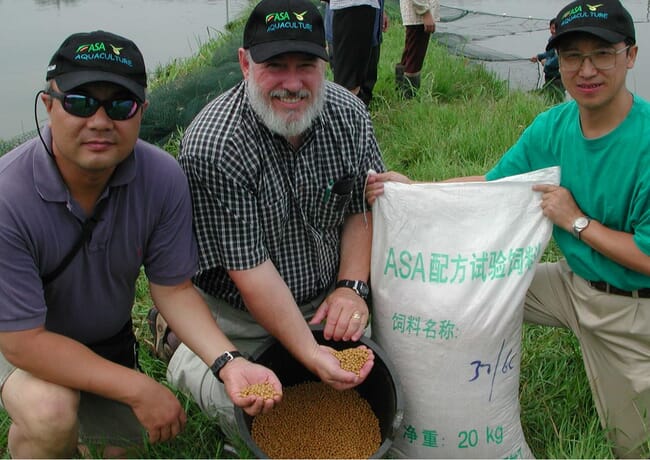 The 80:20 production strategy involved feed-based pond culture of a primary omnivorous species, such as common carp, crucian carp, catfish or tilapia, with a targeted harvest of 80 percent of the pond biomass. The other 20 percent would be from an unfed species, most often silver carp, which continuously cropped phytoplankton and improved water quality, while also providing a valuable secondary product. In contrast, feed-based LVHD production focused on stocking small cages (one to four cubic metres in volume) with only one species at a time, at densities suitable to support harvests of 150 to 200 kg per cubic metre. By 1995 these two production strategies were officially adopted by China's Ministry of Agriculture as foundational models for a national programme to accelerate the shift to feed-based aquaculture.
The ASA-sponsored programme for extension agents initially involved 12-week intensive training courses at Auburn University, with 12-15 participants in each "train the trainers" course. Upon returning to China, these extension professionals were able to efficiently disseminate the concepts they had learned, both to other extension agents and to the fish producers themselves. Dr Michael Cremer took the reins of the ASA programme in 1996 as its China-based technical director, and in his words this initial cadre of trained Chinese extension professionals "became the key to the development of the China aquaculture industry".
By 1998, the training programme shifted focus to emphasise classroom activities in China, with the team of Auburn instructors making the trip to China twice for each class. The initial visits were to provide intensive instruction and the subsequent visits were for evaluation of the classes' demonstration results. In this way, the number of participating Chinese professionals was increased by approximately 70 each year, and outfield demonstration activities across the country were more closely aligned with instruction and evaluation efforts. By 2003, the industry was expanding to a point where training activities were restructured to take place both in China and the US, focusing on specialised topics such as fish health, hatchery management, nutrition and fish breeding.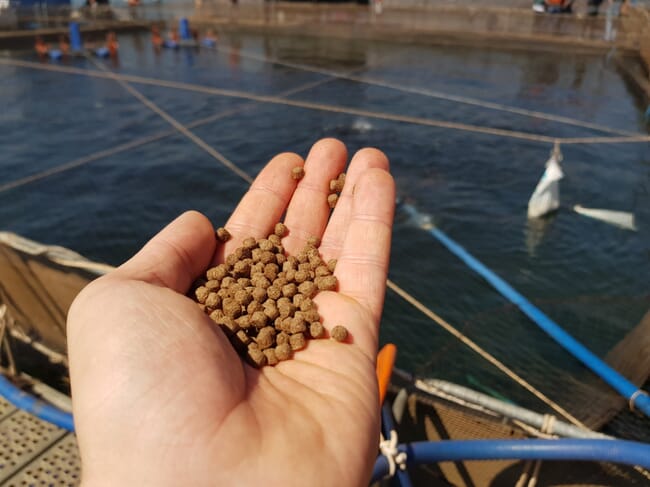 Extruded feeds
As training and demonstration efforts progressed, the ASA also began to focus on the development of formulated feeds for various finfish life stages. The first producer of extruded aquafeed in China began production in Shanghai in 1997, and this allowed the ASA/FEC programmes to focus their existing training and technology development exclusively on extruded feeds. Prior to this milestone, any feeds available for aquaculture in China had little or no water stability, and they were not nutritionally formulated for fish. The result was poor performance and poor water quality.
Based on overwhelmingly positive results from the first extruded feed trials, private feed mills throughout the country began to add extrusion lines for the production of aquafeeds. In short time, numerous mills throughout China were equipped to produce the new, standardised formulated feeds.

"One private feed mill we worked with in Sichuan Province was so interested in extrusion technology after one of our seminars that they bought a used, dry extruder to experiment with – they dried the feed on their concrete mill floor. The demand for this feed grew so fast that they bought a new Wenger wet extruder from the US and added a complete new extrusion line to the mill. This was so successful the owner bought a new Mercedes sedan and proudly gave us a ride in it," recalls Dr Cremer.
The combination of extruded feed and the 80:20 pond technology was now yielding harvests of six to seven tonnes per hectare, compared to typical pond harvests of two to three tonnes a decade earlier. Tim O'Keefe was brought into the ASA programme in 1998 to lead the work on feed development activities. Suddenly, apart from feed-based production strategies, the team was now in a position to provide China's industry with technical support for feed formulation, milling technology and nutritional requirements for important species.
Standardised fry, fingerling and grow-out extruded rations were developed using least-cost formulas that made the best use of soy-based ingredients, since fishmeal sources were still limited and largely cost-prohibitive. At the request of Chinese cooperators, a species-specific ration was also developed for grass carp, containing up to 67 percent soy products. At that time, grass carp was the most cultured species in the country (BOF 2005). Indeed, grass carp continues to account for roughly 12 percent of global freshwater fish production[LCG1] (FAO 2022), with China leading the world.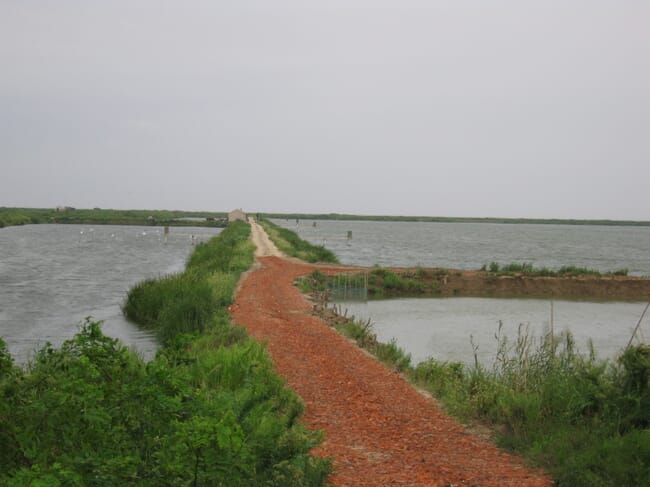 By the year 2000, demand for technical support prompted the hiring of two more team members, one specialising in freshwater production and the other working with the rapidly expanding marine aquaculture sector, which was still reliant on the use of unprocessed wild-caught fish for feeding carnivorous species and limited by the resulting water quality deterioration. At the same time, freshwater producers were also confronting a number of constraints related to water quality and availability. Demonstration projects were established to develop practical water conservation strategies by extending the 80:20 production system over two to three years while re-using the same water, season after season.
Subsequent focus on China's marine sector involved the development of complete formulated feeds for locally cultured marine species. While the initial marine formulations partially replaced fish meal with de-hulled soybean meal, over time higher percentages of replacement were achieved through the addition of soy protein concentrate. However, in a short time many near-shore bays were overrun with cages, many of which were still fed with unprocessed wild fish, resulting in high mortalities, due to diseases and poor water quality. The FEC and the ASA began evaluating strategies to produce marine fish further offshore, ultimately developing 100 cubic metre MIT-designed typhoon-resistant prototype cages with funding from the US soybean industry (Lan et al. 2007).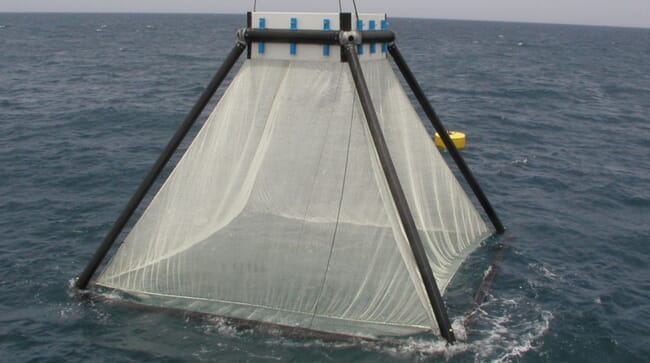 Long term results
Since the ASA first began working with China's governmental agencies and aquaculture industry, the country's production of farmed fish and crustaceans grew from less than 4 million tonnes (produced without formulated feeds) in 1988 to approximately 30 million tonnes (most of which was fed) in 2020 (FAO 2022). Clearly, this growth was the result of cooperation and collaboration between the US Soy industry, the FEC and the China Ministry of Agriculture. But, as Dr Cremer said, the whole idea began with "some very energetic soybean farmers" in the American heartland.
Beyond China
Based on the overwhelming success of the ASA's efforts in China over two decades, the Global Soy in Aquaculture (GSIA) programme was established in 2004 to extend ASA's aquaculture activities to the Philippines, Vietnam and Indonesia. Shortly thereafter the US soybean industry shifted international marketing efforts from the ASA to the newly established US Soybean Export Council (USSEC). Since then, the USSEC's efforts have expanded to engage the industry in numerous other countries, including Japan, South Korea, Turkey, Greece, Spain, Egypt, Mexico and many Central and South American nations. I have participated in USSEC-sponsored workshops and farm visits in Mexico, Honduras, Jamaica and Colombia, and can attest to the importance and impact of these initiatives. The USSEC is actively supporting the industry's advancement in other ways… but those are stories for another day.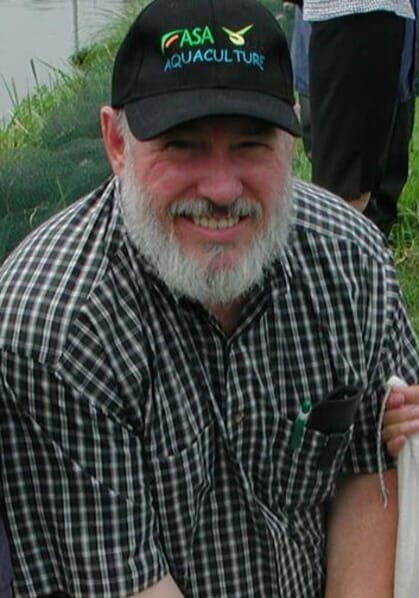 Acknowledgements
I want to extend a special thanks to Dr Michael Cremer for sharing his experiences with me as I wrote this article. After serving as the China-based Aquaculture Technical Director for ASA, in 2001 he assumed responsibility as ASA's global aquaculture technical advisor and later as aquaculture director for the GSIA programme. He continued to serve as the lead technical advisor to the China aquaculture programme and GSIA Director until his retirement in 2017. Additional information was provided by Christopher Samuel, Lukas Manomaitis, Kerrey Kerr-Ensat, Charles Hall and many others at the US Soybean Export Council.