FDA puts AquaBounty's genetically engineered salmon back under the spotlight
The US Food and Drug Administration (FDA) is putting AquaBounty's AquAdvantage salmon through an additional environmental assessment (EA) following a lawsuit from multiple organisations that resulted in a court order calling for additional analysis.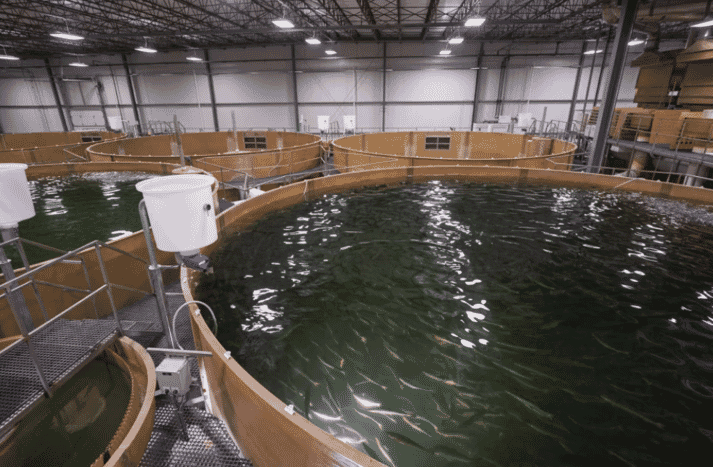 The FDA had previously greenlight the genetically engineered salmon to be sold in the US in 2015, but in 2020 a judge ruled that the agency needed to perform an additional review of the salmon and the chances it could be introduced into the wild and its potential danger to wild salmon populations. As part of that ruling, a judge determined that the FDA did not carry out due diligence when considering the possibility of environmental consequences when it approved the sale of AquAdvantage salmon.
"The FDA did not, however, meaningfully analyse what might happen to normal salmon in the event the engineered salmon did survive and establish themselves in the wild," US District Court of Northern California Judge Vince Chhabria wrote. "Even if this scenario was unlikely, the FDA was still required to assess the consequences of it coming to pass."
Despite criticising the FDA, the court did not vacate the approval – it is still legal to sell the salmon. Since the rule, the FDA is preparing an amended environmental assessment, which was recently made available for public comment. The FDA also announced that it will hold public hearings on the draft environmental assessment.
AquaBounty's CEO Sylvia Wulf said that the firm is reviewing the EA and that it is confident it will secure the necessary approvals. A statement from the AquaBounty website says:

"AquaBounty raises fresh Atlantic salmon in a safe, secure and sustainable way. The likelihood of our salmon escaping our land-based farms, surviving and establishing a population in the wild is 'extremely low'. Those are FDA's words in its first review issued in 2015, and in the amended environmental assessment released on 16 November, the FDA once again concluded there is a 'negligible likelihood' that our product would 'cause significant harms' or even 'effects on the environment of the US'.
"Our highly controlled land-based farms and robust mitigation measures – already approved by federal regulators and in use without issue in our facilities for over 20 years – help prevent any impacts, however unlikely, to the environment, endangered species or wild fish populations. Additionally, our AquaBounty production salmon are female, sterile and unable to reproduce, providing an additional and redundant biological barrier to protect wild salmon.


"We are continuing to review FDA's amended environmental assessment and are confident this process will affirm the extremely low likelihood that our salmon could successfully establish a population in the wild. We look forward to having this matter quickly settled and, in the meantime, we will continue to focus on sharing our sustainable, nutritious salmon with our customers."