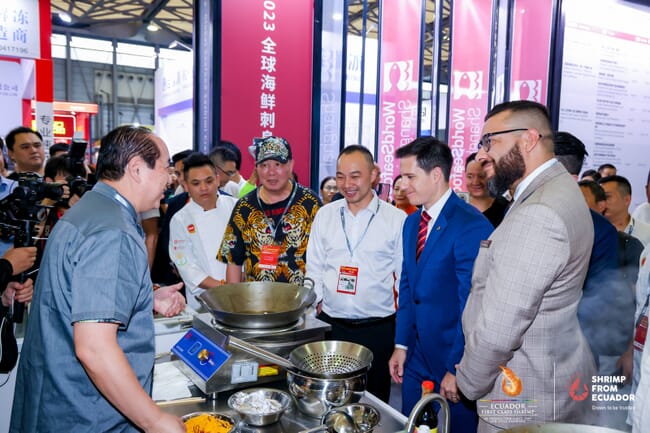 Representatives from leading Ecuadorian shrimp exporting companies converged at the 17th World Seafood Shanghai International Fair - which opened yesterday and will run until 25 August - to relaunch and reinforce the foothold of Ecuadorian shrimp in one of the primary export markets for the product.
With over 100 participants attending, including attendees from the Ecuadorian shrimp industry; importers to the Chinese market; and diplomatic envoys, the event proved to be an important platform for fortifying trade connections, and facilitating new networking opportunities between representatives of the two nations.
A notable highlight of the event was the collaboration of six globally acclaimed chefs, who produced dishes featuring shrimp as the main ingredient. By cleverly blending traditional Chinese cuisine with the Ecuadorian shrimp, the chefs celebrated both the culinary diversity of both nations, and the potential and adaptability of Ecuadorian shrimp as a high quality ingredient.