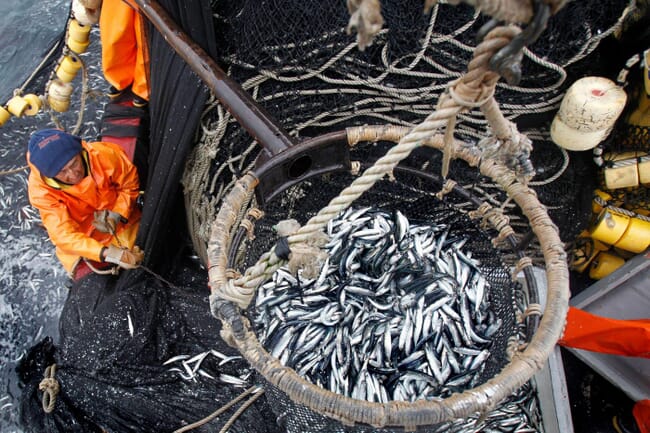 A 2021 Chinese government initiative to stop aquaculture feed being made from only young or low-value fish and to instead start producing "compound feed" – mixed with ingredients harvested from the land – is opening up a greener future for the sector.

According to the Ministry of Agriculture, in a series of trials last year, the sole use of low-value "feed-grade" fish as aquaculture feed was reduced by 77 percent, and by as much as 94 percent in farming of largemouth bass. Experts say the switch to compound feed could see overall use of feed-grade fish slashed by half for farming of certain species.
Feed-grade fish are those in a catch that are small, low in commercial value, or unsuitable for human consumption. They are sent to be processed into fishmeal and fish oil, or fed directly to farmed fish. But a significant proportion of feed-grade fish consists of juveniles of commercially important species. Once caught they can no longer grow into adult fish and reproduce, or be caught and sold on the market. Their removal damages ocean food chains and ecosystem stability.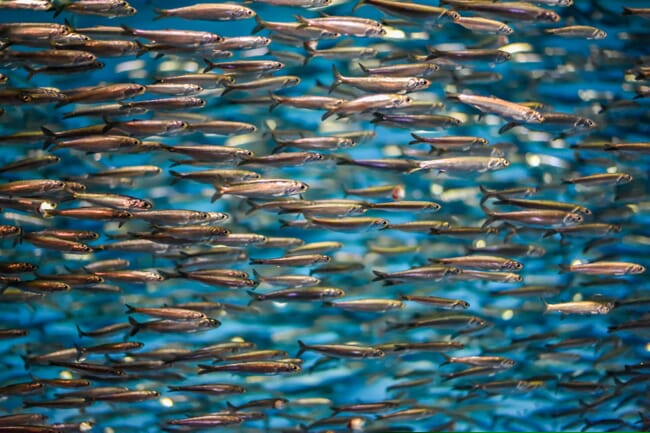 The last decade and more has seen increased calls for China to tackle the use of feed-grade fish in aquaculture, but the current round of trials is the first organised by the Ministry of Agriculture. It focuses on species such as the yellow croaker, Japanese sea bass and largemouth bass, which tend to be fed more feed-grade fish. While those species don't account for much of China's fed aquaculture output, they do require much more protein than others to put on the same amount of weight. Compound feed cuts down on the use of fish by substituting vegetable alternatives and is cheaper.
In the long term, sustained reductions in the use of fishmeal and fish oil in feed will be necessary to protect wild fish stocks.
Replacing feed-grade fish
In early 2019, the Ministry of Agriculture announced it would work to make Chinese aquaculture more environmentally friendly, and proposed the use of compound feed instead of purely fish-based feed. In April 2021, several provinces started trials of compound feed as part of more concrete action plans.

Compound feed for aquaculture is usually a mix of fishmeal, fish oil, wheat flour, soybean meal, vegetable oil and other land-grown ingredients. The amount of fishmeal and fish oil needed depends on the type of fish to be fed, and its stage of growth. According to Fang Qing, carnivorous fish such as the yellow croaker need huge quantities of meat protein at certain stages in their growth, and the relationship between particular nutrients and the growth and physiology of the fish can be complex. Hence, producing appropriate compound feed involves a lot of research and development.
To quantify how efficiently a species is farmed, the aquaculture industry uses a ratio called Fish in: Fish out (FIFO). The closer the FIFO is to 1, the more fish meat is produced per unit of input; a score of 1 means an extra kilogram of fish used as feed results in an extra kilogram of fish to harvest.
A study published in 2020 shows a FIFO of almost 1 for salmon and trout, thanks to the use of compound feeds which require less fishmeal and fish oil. If only fish were used to feed those species, the FIFO figure would be similar to that of the yellow croaker – over six, according to an upcoming paper co-authored by Zhang Wenbo, an assistant professor in the College of Fisheries and Life Science at Shanghai Ocean University. His research into conventional yellow croaker aquaculture in China found that the direct use of feed-grade fish is still the best option for the yellow croaker farmers. But Fang Qing told China Dialogue that a lot of feed-grade fish fed to yellow croaker goes uneaten, and ends up sinking to the seabed or rotting, causing pollution and increasing the risk of disease.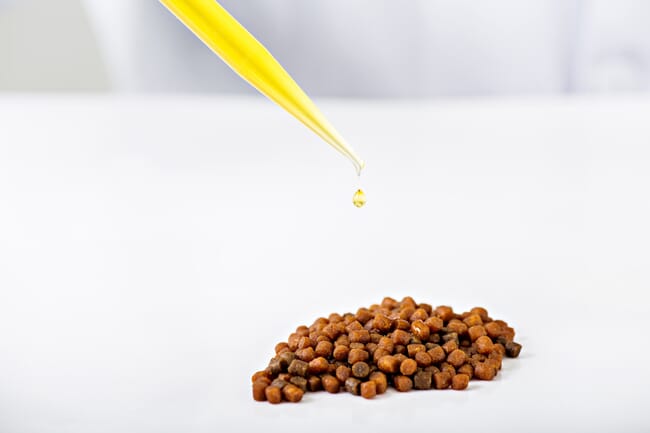 More compound feed use would help reduce FIFO numbers in two ways: by cutting use of feed-grade fish, and by increasing conversion ratios – that is, generating more fish growth per unit of feed.
Zhejiang is taking the lead in both those areas. Since 2016, the province has been shutting fishmeal factories during the closed season and restricting the percentage of feed-grade fish in the overall catch. This, combined with the use of compound feed, saw Zhejiang cut the use of feed-grade fish by 835,000 tonnes across 710,000 mu (474 square kilometres) of aquaculture farms during the 13th FYP period (2016-2020).
"Previously, feed-grade fish were the primary feed for largemouth bass in Zhejiang. These last two years that's almost all been replaced with compound feed." The FIFO ratio for farmed largemouth bass in Zhejiang could come down to 1.5, half the national average for this species, according to 2016 calculations Zhang Wenbo contributed to.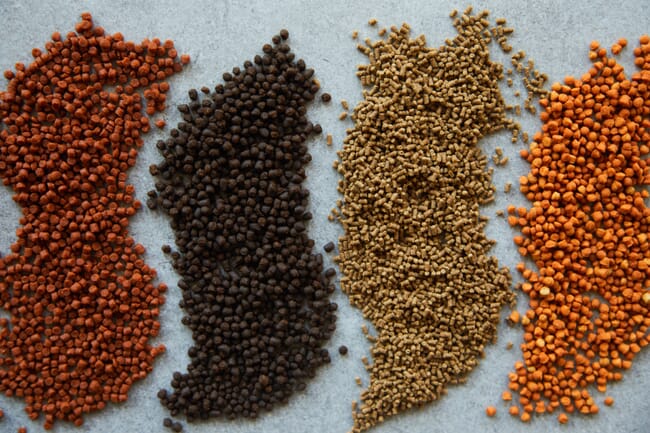 But cutting back on feed-grade fish use in China won't be easy. Fishers catch a wide range of fish with a wide range of gear. At the local level there is a lack of fisher associations that can impose rules on the sector, making management tricky. Zhejiang's success can be ascribed to strong local regulations. "There are no successful [international] examples that China can apply," said Fang Qing. Alongside legislation to bolster oversight of the feed-grade fish catch, he also suggests developing feeds which will be more palatable to fish, and labelling products according to their use of feed-grade fish or compound feed, so consumers can make an informed choice.
Minimising the feed-grade fish catch
Cutting back on the use of feed-grade fish is good for the sustainable development of both wild fishing and aquaculture. It will also help protect already vulnerable ocean ecosystems. The losses to biodiversity and ecological services cannot be measured in financial terms, and the fishing industry needs more than simply output.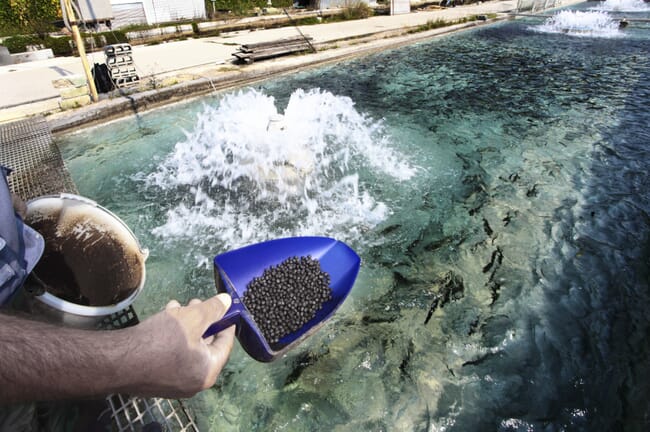 Management of the fishing and aquaculture sectors in China has acquired a new ecological focus. Alongside the use of compound feeds, some provinces are providing fishery stewardship subsidies for the protection of rare and endangered species and for keeping down feed-grade fish catch volumes.
Protecting juvenile fish isn't just a matter for China – it's crucial for ocean ecosystems around the world. Rashid Sumalia, a fisheries researcher at the University of British Columbia said, "If you look at the economies and the ecology at the higher level, you don't want to [catch feed-grade fish] because the losses are too high" to be sustainable. Sumalia acknowledges that many people rely on that fishing for their livelihoods but says: "We need to take it down as far as we can."