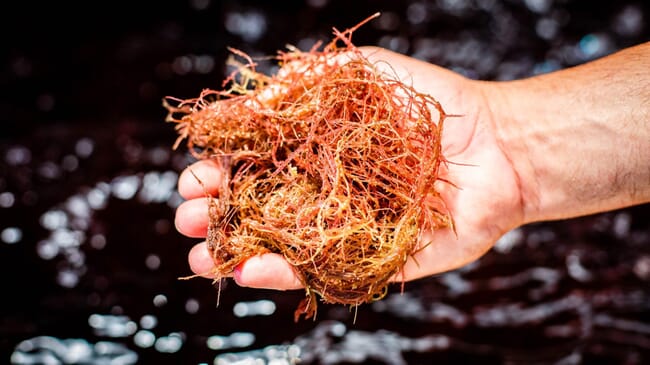 CH4 Global, a climate technology company aiming to reduce greenhouse gas emissions in animal agriculture, this week announced it has raised US$29 million (€26 million) in funding for the second phase of the company's development. The company will use the funds to build and validate the CH4 Global EcoPark™, an aquaculture and production facility that will produce an Asparagopsis seaweed-based feed ingredient at a commercial scale.
This is a key development in the fight against climate change, according to CH4. The 1.5 billion cows on the planet produce more than 150 million tons of methane annually - the largest single source of methane globally.
When added to cattle feed, Asparagopsis - a red seaweed - reduces the animals' methane emissions by up to 90 percent while also reducing the feed energy lost to methane emissions.
"The pressure is on with new regulations and the desire to produce at a measurably lower impact. What we've developed at CH4 Global is what we call a CH4 Global EcoPark, which enables low-cost growth and processing of Asparagopsis," said Steve Meller, co-founder and chief executive officer at CH4.
"We are formulating our unique feed supplement products, Methane Tamer, to meet the specific needs of each cattle market segment, starting with feedlot operations, beef and dairy, as well as for grazing dairies. Eventually, we will also formulate for remote and generally unattended cattle around the world," he added.