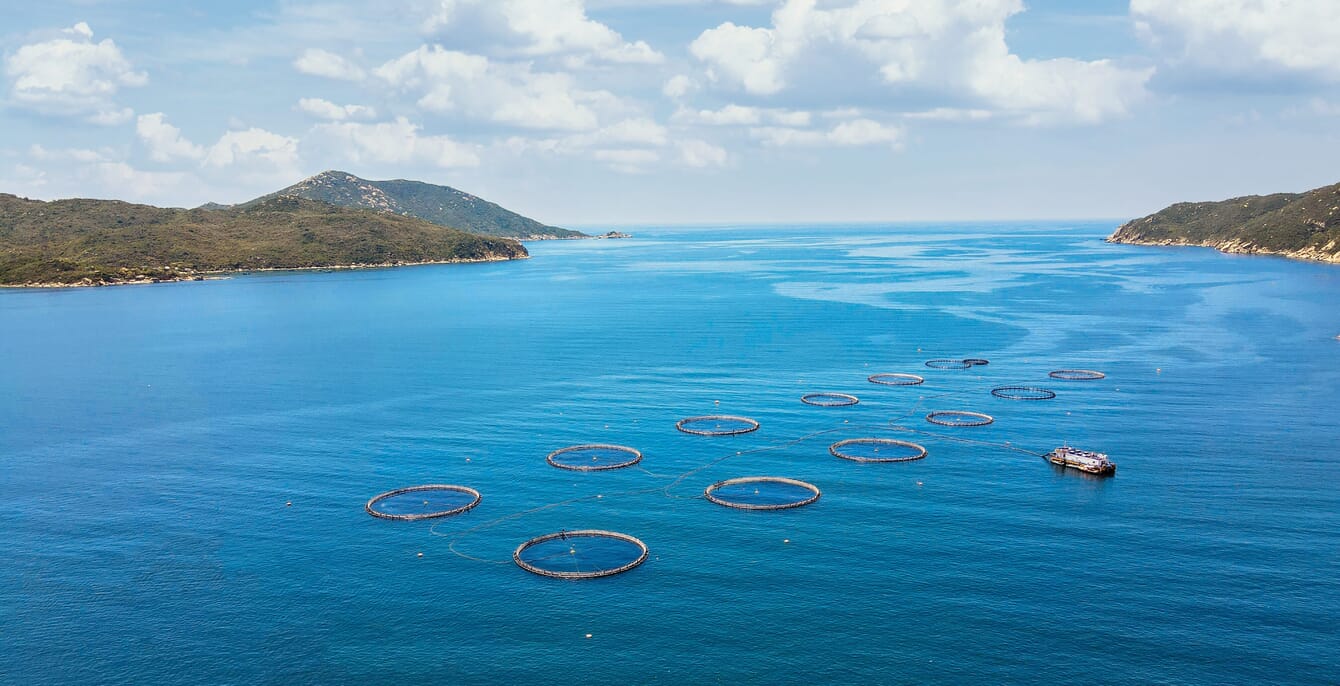 What volumes of barramundi are you producing at the moment and how do you expect this figure to change in the coming years?
We're approaching a 10,000 tonne per year production rate and are stocking to grow harvest volumes by 25 percent each year. Our confidence was boosted by our success in securing long-term renewals of our sea leases in central Vietnam. In the process, we were able to optimise the location of many of our sites to improve biosecurity and make use of deeper nets, which boosts capital efficiency. Simultaneously, we are completing licensing of an entirely new offshore production region in southern Vietnam. Taken together, we are on path to having over 50,000 tonnes of permitted capacity in Vietnam, which enables us to leverage our infrastructure and experience with ocean farming over the longer term.

What are your biggest outstanding challenges from a production perspective – both at sea and in the hatchery?
All aspects of our production process – from hatchery to harvest — have reached a level where there are relatively few surprises. We're able to reliably produce juveniles year-round, to achieve high survival rates in our on-land RAS nurseries and stock vaccinated fish to our cages every month with predictable results.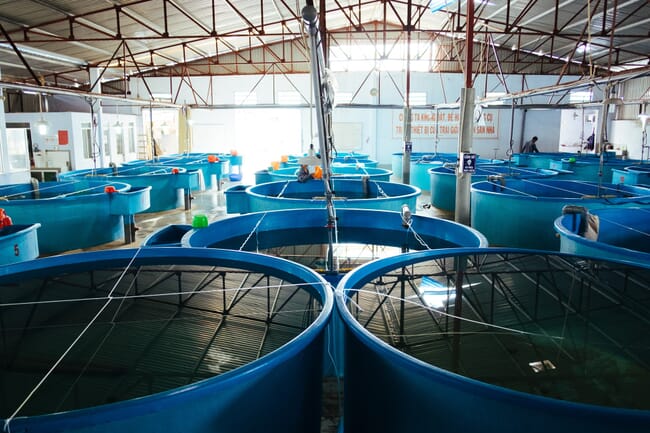 That said, we're coming out of a very unusual three years of La Niña conditions, where sea temperatures were unusually cool. Our fish love heat – which makes them far more "future-proof" than other species – but they don't grow as well when temperatures are cooler. We've significantly expanded our innovation team and are now operating 48 R&D cages, as well as sophisticated on-land facilities to be able undertake a wide range of trials supporting our selective breeding, fish heath, cost reduction and quality initiatives.

What impact has your decision to install new equipment from the salmon sector had on your farming operations and what pieces of equipment have proved particularly useful?
We have always used equipment that is very similar to what you will find on a modern salmon farm. The changes on our farms are evolutionary in nature to support our growth while increasing operational efficiencies and enhancing control. For example, each of the new feed barges that we've commissioned have gotten larger, so that when you compare our current gear to what we were using five years ago it's a real step-change. We just commissioned a larger, customised harvest boat with state-of-the-art technology that reduces fish stress and improves welfare, while greatly improving product quality. We're also pursuing AI solutions, in collaboration with other teams, to improve feed management and evaluating conversion to electric workboats and hybrid barges as climate solutions.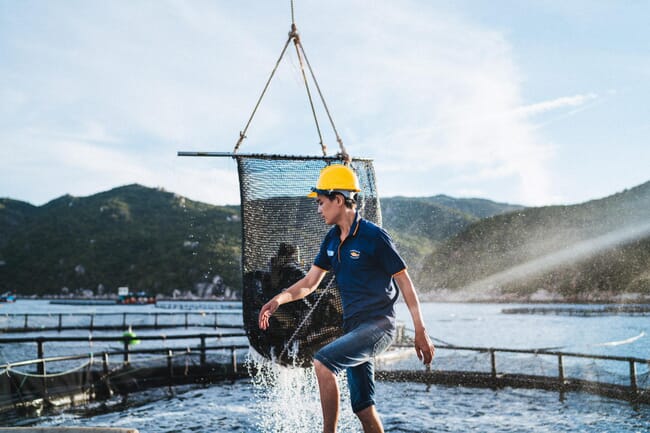 How is the Greener Grazing project – which aims to close the lifecycle and develop the knowledge needed to commercially farm Asparagopsis taxiformis, alongside barramundi pens – coming along?
Greener Grazing is advancing well. We have teams working in Portugal, Holland and Vietnam and are expanding our facilities to support expanded ocean trials in a broader range of geographies with the goal of identifying the most promising locations for ocean farming. This is an important part of our regenerative approach to aquaculture and establishing a new model for fish farming in the future.

Are you still growing Kappaphycus alongside your barramundi cages and - if so - what impact has this had on factors such as biodiversity?
We are still culturing Kappaphycus seaweed adjacent to several of our farm sites. The seaweed attracts significant numbers of smaller herbivorous fish and it does seem to enhance local biodiversity. Our main objective has been directed towards developing more automated systems for planning and harvesting seaweed on ocean farms, to support scale up and ultimately to apply these to Asparagopsis, where there are significant climate benefits.

What are the main markets for your fish and is demand changing within these markets?
The US continues to be our largest market where we have established broad retail and foodservice distribution. Overall, US demand has risen sharply – nearly tripling over the past five years, with demand growth exceeding 30 percent per annum. We're also very active in Australia, Singapore, Hong Kong and are beginning to supply major customers in China and Japan, where we also see significant opportunities.
Also, the fact that salmon prices have remained so high is a reality that retailers and foodservice operators must reckon with. Our barramundi have many of the positive attributes of salmon, but with a more favourable supply outlook, which translates into lower cost and much more stable pricing. Barramundi is priced very competitively within the US seafood category and offers a new and exciting addition to the menu and or retail case. Its mild, buttery flavour, easy preparation, and sustainability credentials help support its growing demand from consumers. We continue to see strong interest in retail and foodservice sectors and expect that to continue as awareness and trial grow.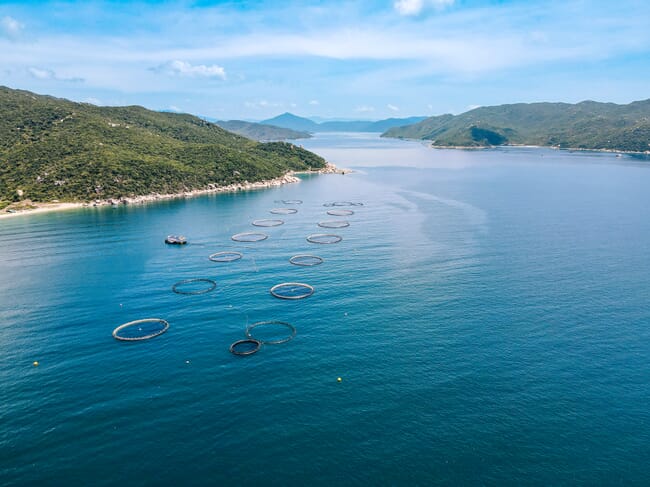 What impact have the pandemic and the spike in input prices had on the business?
Disruptions to the fresh supply chain caused many buyers to look more with new interest at frozen. Also given the shifting consumer and labour markets, a ready-to-use barramundi portion is a much lower risk and more convenient option as restaurants struggle to find labour. Prices have gone up less than 5 percent over the past two years, as we're at least partially insulated from the big commodity swings, given our focused use of fishery by-products in our feeds.

As foodservice continues to recover, we are experiencing strong demand for barramundi in the restaurant segment. As more chefs and culinary teams look to expand their seafood offerings and test our product, they quickly realise that barramundi is an ideal seafood entrée for restaurant operators; it is easy to work with, has consistent sizing for consistent cook times, great plate coverage and strong eye appeal. Because it is sustainably farmed with ASC, BAP and Fairtrade certifications and is consistently available 52 weeks a year, they can be fully confident in the decision.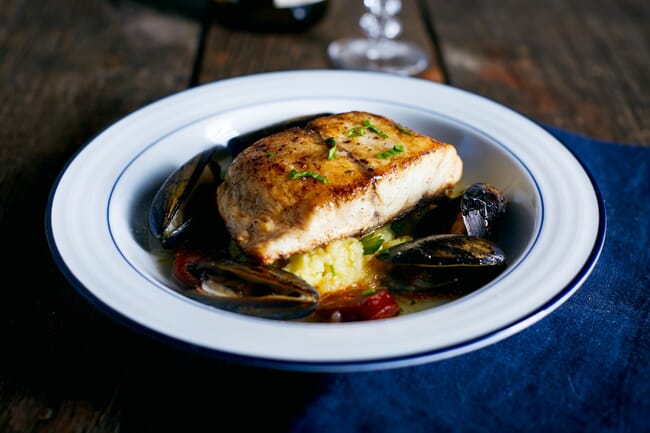 How do you see the company - and the barramundi industry in general - evolving over the next decade?
We believe the momentum will only continue to grow and that we are at a very exciting tipping point with barramundi. The reception from buyers and consumers is really impressive when they try the product. We have found through research that 94 percent of consumers who try our product are hooked, they love it and become repeat customers. Awareness and trials are areas we continue to focus on to further develop barramundi adoption in the US marketplace. Barramundi is also an extremely versatile fish that can take on many different product formats – including smoked, refreshed, marinated and meal kits – and because of its mild buttery flavour it has mass appeal to a broad range of seafood consumers.