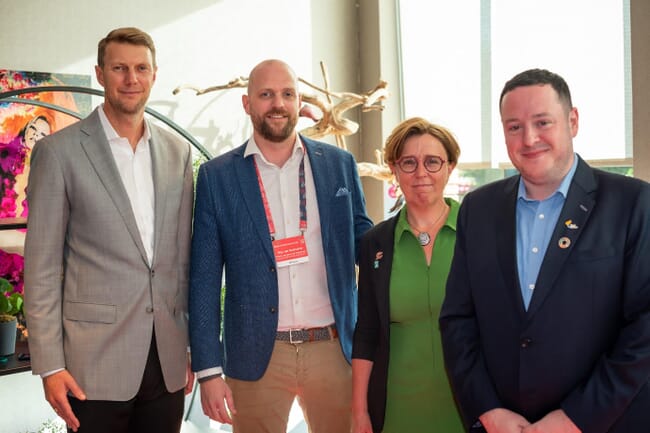 The Aquaculture Stewardship Council is a non-profit organisation which aims to promote environmental sustainability and social responsibility within the aquaculture industry. However, not all aquaculture producers are able to meet ASC's robust and strict certification requirements.
For this reason, ASC created the Improver Programme. The programme supports farms who are not ready or eligible for ASC certification but are committed to improving their farming practices. As part of the Improver Programme, ASC announced a new framework for Aquaculture Improvement Projects (AIPs) - designed to facilitate improvements and support producers as they develop their practices - this week at the Global Shrimp Forum in Utrecht, Netherlands.
Producers can choose one of two tracks for their AIP. The first route involves a plan of four phases designed to improve performance to a level where the producer is ready to begin the ASC certification process by the end of the AIP. The second is set out to facilitate producers who do not wish to become ASC certified but want to improve responsible practices in specific environmental or social areas.
ASC will train a network of qualified Implementers and Verifiers, as well as cover the costs of verification of an AIP in order to give back to the industry.
"The launch of this framework for credible AIPs, together with the support and investment that ASC aims to provide to the sector, will be a game changer to the industry," says Roy van Daatselaar, ASC's global lead for the Improver Programme, in a release from ASC.
"Processors and seafood importers can now start an AIP within their supply chain and receive direct support from the ASC in the form of capacity building. Retailers and seafood buyers can now go to our website and see how AIPs are progressing, following independent verification and transparent reporting on progress," he added.
Thai Union, a Thailand based seafood producer, will be one of the first companies to set up an AIP under the ASC Improver Programme, in line with their own SeaChange® 2030 sustainability strategy.
"We added responsible aquaculture as a new commitment within our SeaChange® 2030 strategy, addressing key impact areas including human and labour rights, health and wellness, climate action, and biodiversity," says Adam Brennan, chief sustainability officer at Thai Union.
"In July we committed to 100% of our shrimp and its feed being produced minimising ecosystem impact and meeting industry best practices in welfare and working conditions, and that 100% of the farms we source from are a safe and decent workplace by 2030. With the framework that ASC has introduced, we are able to work with our suppliers on clear action plans, tracking, and verification in a way that wasn't standardised in the past," he added.