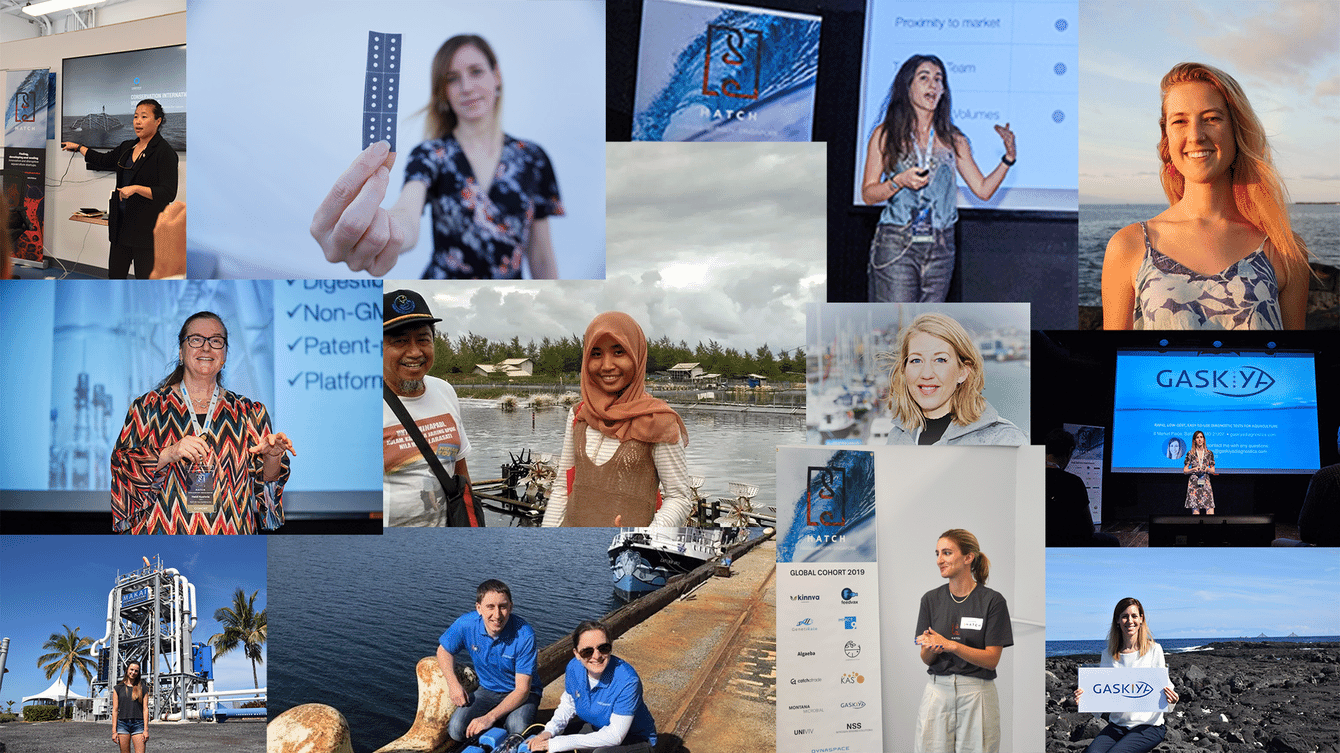 On 26 Aug, Hatch, a global Venture Capital firm and Accelerator Programme for the aquaculture industry, launched its Women in Ocean Food Innovation Studio in partnership with Conservation International Ventures and main local partner Konservasi Indonesia. With a focus on East and Southeast Asia, this programme is targeted at female founders in the seafood industry. The programme is targeting a cohort of 10 teams and accepting applications from various sectors in the seafood industry including seaweed, aquaculture, processing and those providing technological solutions for ocean food systems.
The aquaculture industry requires the best innovation and talent to be able to perform at its full potential in the wider context of multiple crises. An increase in founder diversity is essential for shaping a sustainable future for the aquaculture industry. However, on the investment side, women-led businesses across all sectors in the US only received 2.3 percent of VC funding in 2020 with similar trends observed in the UK. This lack of startup funding further affects gender equality in employment as female founders hire more women on average.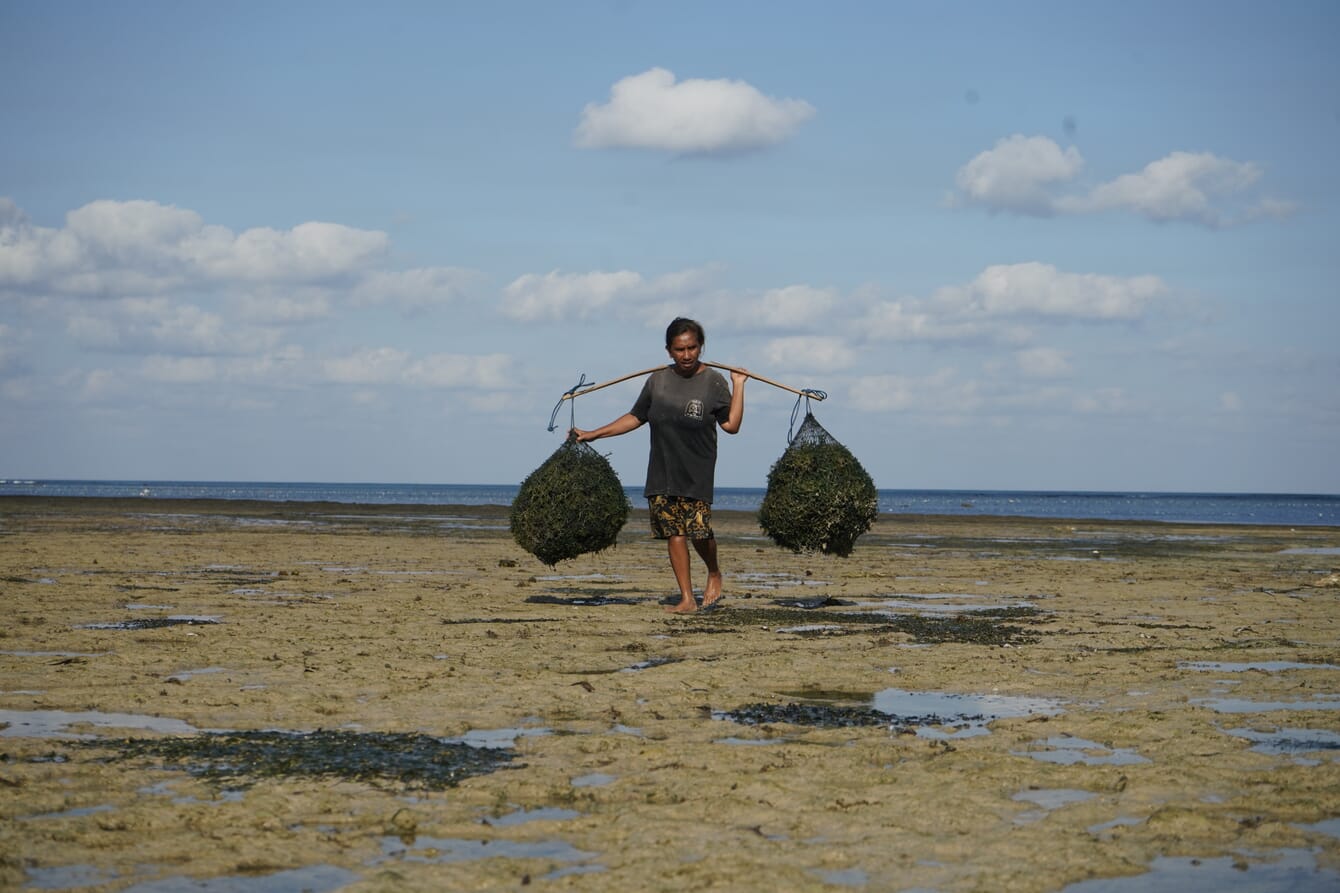 While progress has been made, only 14% of the top positions in the top 100 seafood corporations are women as analyzed by the International Organization for Women in the Seafood Industry (WSI). In the same study by WSI, only 5 percent of 80 seafood companies analysed had women in more than 40 percent of leadership roles. Globally, women make up half of the seafood workforce according to the FAO.
"Having delivered our inaugural female-focused aquaculture innovation studio last year we are acutely aware firsthand of what women bring to business and the seafood industry. Building on those learnings we are very excited about the prospects for this year's program, which has a specific focus on the East and Southeast Asia region and will be held in Bali Indonesia. Almost 40 percent of our own portfolio is led by women founders or have women in leadership positions and we want to continue that trend to support more female leaders within the seafood industry."
"It is critical that this type of initiative gets the buy-in and support of the industry along with the investment and philanthropic community, in order to achieve the necessary impact and societal changes needed," says Wayne Murphy, co-founder and partner of Hatch.
Tanja Hoel, director of Hatch Innovation Services, concurs, noting that: "This is an amazing opportunity for the industry and investors to empower more women in the industry and to support a strong female-driven innovation community. I would also like to come with a strong appeal to the established aquaculture industry: in 2022 we expect companies to have a more actionable approach in attracting and supporting more female business leaders to our sector. Cargill and Yamaha Motor Ventures have been very engaged and supportive of this industry and moving forward I sincerely hope to see more corporates and VCs to be engaged in this topic."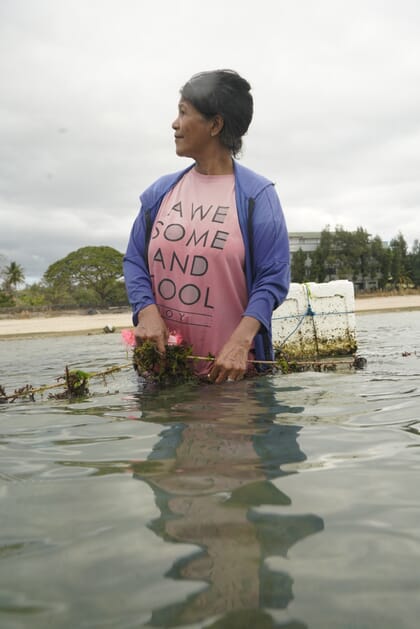 This studio is being run in partnership with Conservation International Ventures, an impact-first investment vehicle providing flexible financing solutions for enterprises that reinforce conservation, restoration and sustainable management of the critical ecosystems that deliver the essential goods and services upon which we all depend. Gracie White, Lead of Ocean Investments at CI Ventures, adds that "The VC funding gender gap is something that keeps me up at night. There are so many time-sensitive problems facing our global oceans today, directly threatening food security, coastal livelihoods, and more - down to the very oxygen we breathe. We have a deep responsibility to ensure that all potential innovators and future leaders have a chance to develop and scale potential solutions."
This Innovation Studio is supported by experienced industry mentors such as Darian McBain, current Chief Sustainability Officer at the Monetary Authority of Singapore and with more than 6 years of experience as Global Director of Sustainability at Thai Union. Darian states that "as a champion for a sustainable ocean economy, it was a great experience to collaborate with female entrepreneurs who are helping to solve global food challenges. Being a mentor gives me an opportunity to connect with new ideas, inspiring people and share some of my experiences with our community."
The Aquaculture Stewardship Council was a key sponsor for the inaugural Women in Aquaculture Innovation Studio last year and continues their support of the initiative. Roy van Daatselaar, Global Lead of their Improver Program, says "Gender equality is one of the critical aspects of sustainable aquaculture that the ASC programme works towards. We recognise that to unlock its full potential within the aquaculture industry, we need to go beyond certification. This is why we are partnering with the HATCH Women in Ocean Food programme. It is a unique initiative to support female entrepreneurs in the blue foods industry and nourish a diverse network of future leaders.
This initiative is similarly supported by global partners in the aquaculture industry. These partners are Cargill and Yamaha Motor Ventures. Interested partners and sponsors are actively encouraged to reach out to the organisers at benedict@hatch.blue to see how they can get involved.
The programme will kick off on 31 Oct 2022 and will last two weeks.