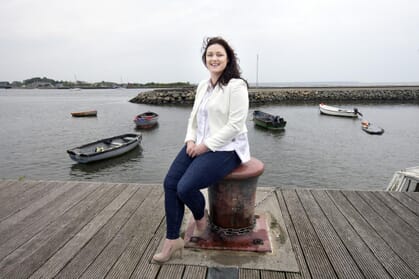 Can you briefly describe your aquaculture career?
My aquaculture career started with an aquaculture licence application for an offshore mussel farm on the east coast of Ireland over 10 years ago.
While in the process of licensing I realised how difficult it can be to create a new startup in this regulated industry and ever since I have been working to increase my knowledge and experience in this space. I set about learning the industry, through aquaculture courses and a higher diploma in aquabusiness. My first aquaculture licence took nearly 10 years to grant and so I had lots of time to work on other things.
In 2018 I began working on another company called Aqualicense, which began trading in December 2019) and is a marine consultancy firm, created to service the aquaculture industry through licence applications and associated environmental works.
Aqualicense remains committed to the aquaculture industry but also works on offshore renewable energy projects. In Ireland, much of the marine sector is based in the west, but I live on the east coast. Creating and a job for myself in a sector that I love close to home has been an amazing journey.
What drew you to the aquaculture sector?
The fishing industry is how my father provided for his family and my grandparents before him. Through this, I have experienced the importance and value of how fishing brings a community together.
One year I was home from college and there were mussel boats in the Arklow harbour (my local harbour). They were complaining about the lack of wild mussel seed. Although I had studied law, I knew I did not want to be stuck behind a desk all of the time. I was looking for an opportunity to create something for myself.
I was also watching new environmental directives being issued from Europe and realised that the practice of wild mussel fishing was likely to be restricted further. I then researched mussel production and the various farming methods. The innovation blew me away and that was it I was hooked.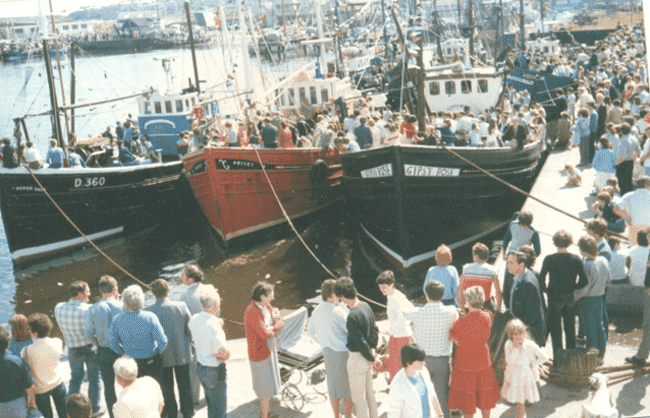 What species have you been working with?

Mussels and seaweed, and then as a consultant on salmon farming, shellfish and everything in between.
What does a typical day in your current role consist of?
A typical day for me begins with a catch-up with my team. Then there are usually various client or online meetings after which I get stuck in with the work for that day. I am dealing with contracts, large purchases, client relations and innovation, which I love.
What's your favourite part of working in aquaculture?
I have many. Firstly, you never know what you will be working on next. In aquaculture you get a real sense that you are working in a space that is growing across production, sustainability, innovation, technology, etc.
I love aquaculture because I truly believe that when you look at the macro level, the world population is expanding and the food network and systems need to match this in a way that compliments our environment. There is no better way to do that than through aquaculture, so you get that feelgood factor.
With aquaculture being a relatively new industry, we can stand back and learn from agriculture and be mindful to develop sustainably rather than focusing on sheer production expansion void of environmental constraints.
What work-related achievement are you most proud of?
I am most proud of my work as a representative for aquaculture and fisheries. I hope that this will encourage more new entrants into the industry. I feel like my career is just starting, but when I look back I have achieved quite a lot and I am proud of that. I am laser-focused on the goals I have set for myself and my businesses and I am excited for what lies ahead.
What challenges have you encountered working in the sector?
When I started in the industry, I was a young girl of 23. Overcoming peoples' pre-conceived notions of me as a potential aquaculture operator and businesswoman was a challenge. Once the industry got to know me and valued my input it resulted in some excellent mentors and support, but it took a while to establish myself.
The biggest challenge by far has been explaining what aquaculture is and the opportunity within it. I feel like educating investors while you are a startup is extremely difficult - particularly in the primary production financial sector. The experience of financial institutions with aquaculture farmers established years ago has not always been positive. These days technology has made it possible to remove a huge amount of risk and this is not always considered by financing bodies.
Have you encountered (or heard of) any gender-related challenges in the sector?
Of course, you hear it all of the time and yes, I have experienced it. I represent aquaculture on the Private Mechanism to the UN which discusses issues encountered globally in food networks and is focused this year on gender issues.
I have heard directly from women farmers who have no access to finance, land and business opportunity, other than through their husbands, which is extremely disheartening. But this is the world we live in and it is only by talking about what is happening that change can happen. Women are half of the global workforce. Can you imagine what we can achieve if women across the globe can participate in food production without restriction?
Are there any individuals or organisations in aquaculture that you've found particularly inspirational?
My father and family who inspired me to want to work in the marine space and supported me to have the confidence to establish my own business as they had.
What advice would you give to women who are considering joining the aquaculture sector?
Reach out to other women in the sector. It may not see like it but there are a lot of us here and eager to help other women entrepreneurs!
What's the most surprising experience you've had in aquaculture?
Truthfully, it always surprises me how often I have to explain what aquaculture is! It is the fastest growing food industry in the world but people in general just do not understand what it is, or have never heard of it.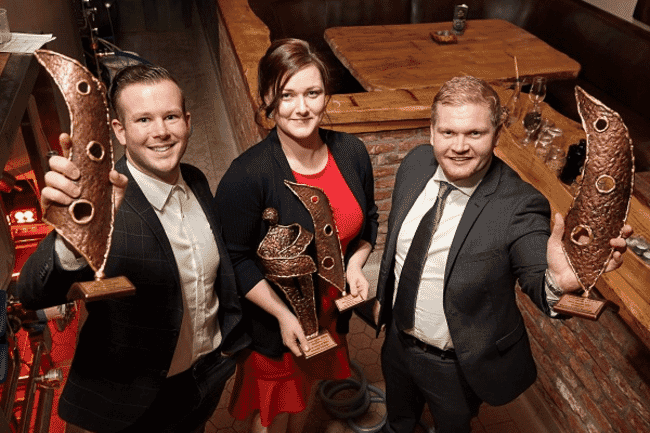 If you could solve one issue in aquaculture, what would it be?
I would want aquaculture companies to benefit financially from the ecosystem services they provide like carbon sequestration and nutrient uptake.
What would you like to be doing in 10 years' time?
Taking over the world! Honestly, solving global problems through aquaculture.
Which species that you've worked with do you think is the most promising for aquaculture?
All species are promising commercially, but seaweed and shellfish farming are really interesting because of the carbon sequestration potential. I find it fascinating that there is a form of food and protein production that requires little to no input from farmers but provides amazing services to the environment at the same time.
What's happening at the BIM-organised webinar on 27 July?
I'm looking forward to speaking at the Emerging technologies in Irish aquaculture webinar. Having recently started my own company, it's interesting to share experiences with others in the same sector, and compare notes on the challenges and opportunities of being an aquaculture startup in Ireland. It's a fantastic time to be involved in an industry that's so receptive to new ideas and we'll be discussing some of the key innovations and opportunities that are emerging.
You can register for the webinar, which takes place on 27 July at 1pm GMT+1, here.