Women in Aquaculture: Joana Amaral
Joana Amaral would like to use her 20+ years of experience in marine hatcheries to help encourage the complete replacement of live feed for larval finfish, a goal that she's currently working on with BioMar.
Briefly describe your aquaculture career
After my degree in biotechnology I was curious about aquaculture. Anything connected with water and the sea has always inspired me, so a new activity combining the sea, biology and management seemed fascinating. I did a period of training in a Portuguese government aquaculture station in Olhão and decided that that was my future. An MSc in aquaculture at Stirling University was the next step and I then moved to southwest Portugal as a hatchery manager for Viveiro VilaNova, a sea bass and sea bream producing company, and stayed there for 12 years.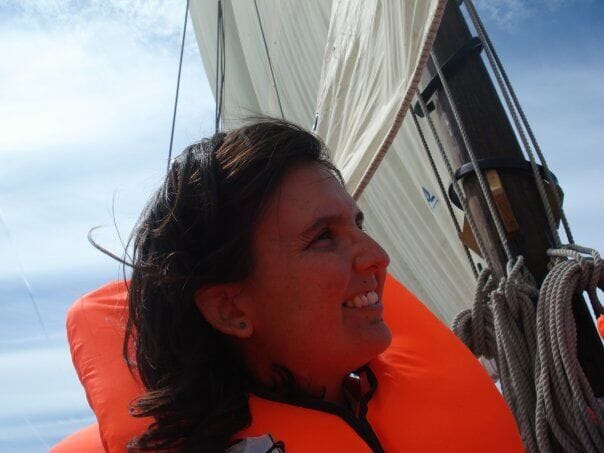 Stirling gave me the will and curiosity to explore different places and different people, so Cyprus was my next destination as hatchery manager for another sea bass and sea bream company, Telia Aquamarine). After three years another challenge came along – to be operations manager of a unique project in north Wales growing sea bass in a commercial-scale seawater RAS farm for Selonda UK (which later became Anglesey Aquaculture).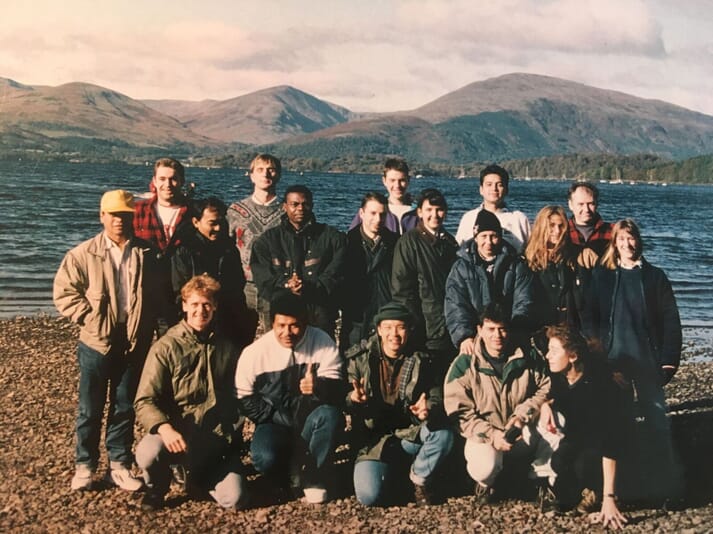 After Wales came Spain and Portugal for another three years, as technical director for a Spanish group, (Sea8) producing sole in RAS in Portugal. A year of consultancy work was followed by a variety of work in different countries and different species. Finally, almost a year ago, I started a very exciting but different challenge with BioMar, as their global product manager for marine fish hatcheries.
Describe a typical day in your current role.
There is no such thing as a typical day. I'm currently living in the north of Portugal but I tend to spend a week per month in BioMar France, and travel a lot in Europe for client visits, technical support, product development and R&D.
What's the most inspirational experience you've had in the sector to date?
I've worked in many different cultures with many different people from all sorts of backgrounds, which has been such an enriching, challenging and stimulating experience. It still is. BioMar is a really global company with people from everywhere and with all sorts of experiences and backgrounds. It's really interesting and inspirational to work with those people in such an open, constructive environment.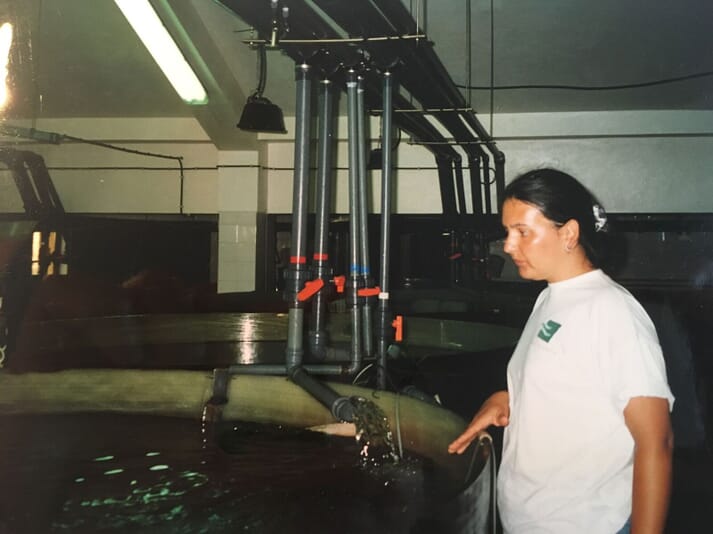 What's the most unusual experience you've had in aquaculture?
My time at Stirling – it broadened my horizons and planted the seed in my mind to explore different realities and challenges. We were a group of 19 people from 15 different countries. It also made me understand that, no matter how hard things can be, you have to try to enjoy the ride.
Do you think there's scope to diversify aquaculture production in the Mediterranean?
Sea bass and sea bream are the main species produced in marine hatcheries. There are, however, comparatively new species emerging with a strong potential – sole is one of them. The faster growing marine species like meagre and yellow tail also have great potential. We will see more projects and companies investing in these species in the near future.
What's the key to a successful hatchery?
A good team of dedicated and motivated people. Marine hatcheries are all about details and how to efficiently manage those together. Each hatchery is a world of its own. There is no fixed recipe for success. All must be adapted and evolve according to the specific conditions, the systems in place and the team.
How important are sustainability concerns to you?
Aquaculture needs to be a sustainable activity, using resources sustainably. In our work at BioMar we are continuously looking for novel ingredients to reduce our dependency on scarce marine raw materials. Examples of this are krill meal (MSC certified) and microalgae (AlgaPrime DHA).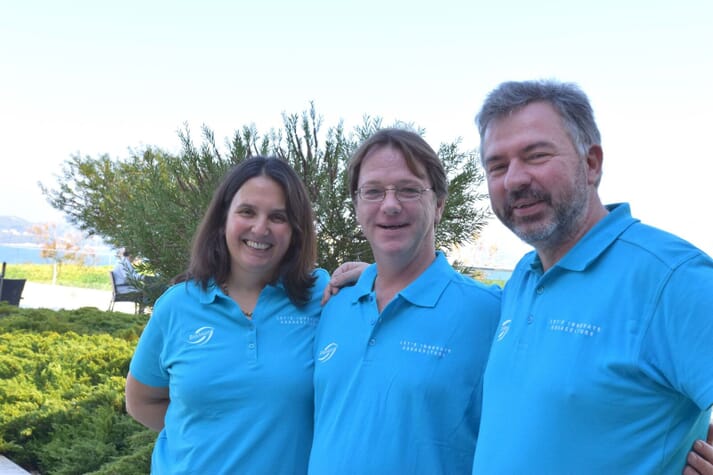 What innovations do you think have the greatest potential to change the sector?
RAS, genetics and feed. RAS will dramatically improve the sustainability of operations by reducing use of natural resources; leaving a smaller, controlled impact on the environment; reducing the carbon footprint by placing production closer to markets; reducing or eliminate diseases and the need for the use of medicated feeds; improving the welfare of farmed species by ensuring optimal culture conditions; dramatically reducing FCRs; and eliminating any genetic impact on wild populations.
Genetic selection programmes will have a huge impact on the industry as well. In some species we still work with broodstock that is nearly wild.
Of course, there is also the continuous development of novel feeds that are adapted to either new farming conditions such as RAS or new genetic lines. Such feed can meet the requirements of farmed species with minimal impact on the use of limited natural resources and the environment, and have a big role to play in the development of aquaculture.
Are there any individuals or organisations in aquaculture who you've found particularly inspirational?
I have to mention all the teams that have worked with me in different projects and companies. I have had the fortune to have worked, and still work, with amazing people by my side.
Specifically, I would like to mention TEA (Tecnologie Evolute In Acquacoltura), Italo Di Maria and his team that worked with me and changed and inspired all my marine hatchery work. Their dedication, structured approach, knowledge and friendship have had a tremendous impact on my life.
Another inspirational person that has always been a role model – for his strong ethical values and integrity, deep commitment to all his projects, detailed and complete approach, professionalism and leadership and humane qualities – is André Bravo. I have worked with him in almost all projects throughout my professional life, and he also happens to be my husband for the last 20-something years.
BioMar has managed to surprise and inspire me for its company values. They are not just on paper. They are naturally applied in the company. Even when it means losing business, values are more important.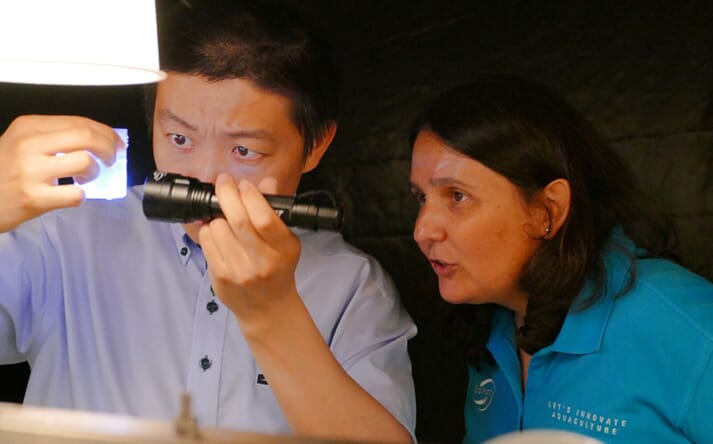 Have you faced any particular challenges as a woman in aquaculture?
I don't feel that there are gender inequalities in Europe in the aquaculture sector. In marine hatcheries there have always been a big number of women at all levels and I've never considered or felt that being a woman could have had any impact on how I, or anyone else in the companies that I have worked in, have seen my position.
What advice would you give to women looking to start a career in the aquaculture sector?
To both women and men, I would say that this is not an easy career. Aquaculture requires a lot of commitment and dedication. Passion and curiosity are key, resilience is a must and you need to be willing to go the extra mile. The difference between ordinary and extraordinary is that little extra!
What has been the industry's greatest accomplishment in recent years?
I believe that one of the greatest has been the understanding that an open mind and collaboration/cooperation with all aquaculture stakeholders, be they private or public, production, research or services, will make us all stronger and develop faster as an industry.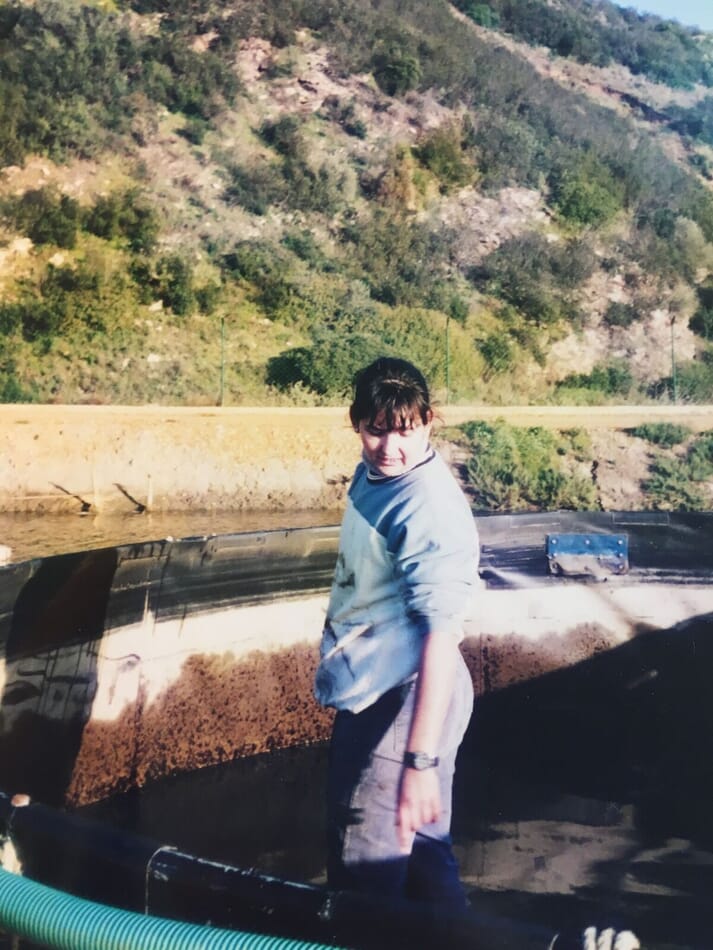 What outstanding challenge would you most like to solve?
The complete replacement of live feed in marine larval rearing – I'm passionately working on this at the moment! I work with a very strong R&D department, technical department, hatchery managers and scientists from several universities and research institutes to create a strong network of knowledge committed to making advances in the replacement of live feed. We have recently opened our brand new marine larval rearing trial unit at our ATC Hirstals facility in Denmark, which will allow us to make solid steps towards the resolution of the replacement of live feed.
How do you see the future growth and development of the marine hatcheries segment?
There is a strong consolidation happening just now in the Greek bass and bream sector and I believe this trend will continue, with larger groups controlling several hatcheries. This will promote a more professional approach to hatchery management, data collection and compilation, efficient use of resources, greater collaboration and share of production knowledge and should lead to a stronger segment. This consolidation is also fertile ground for data mining and new data handling software to lead to smarter decisions, better production and more efficient management.
I believe recirculation systems will also become more prevalent in hatcheries, especially in nurseries where water availability is becoming more and more of an issue.
On another level, the development of larval feeds and ultimately the effective replacement of live feed will change marine hatcheries to their core. This will also involve automation and a paradigm shift in feeding strategies. It's not just about the feed but how we feed and how we adapt to different feeds. No doubt we have very interesting times ahead!