Women in aquaculture: Dr Marta Carvalho
Dr Marta Carvalho is a post-doctoral researcher at the University of Las Palmas de Gran Canaria, where she studies novel Omega-3 sources for fish feed.
Briefly describe your aquaculture career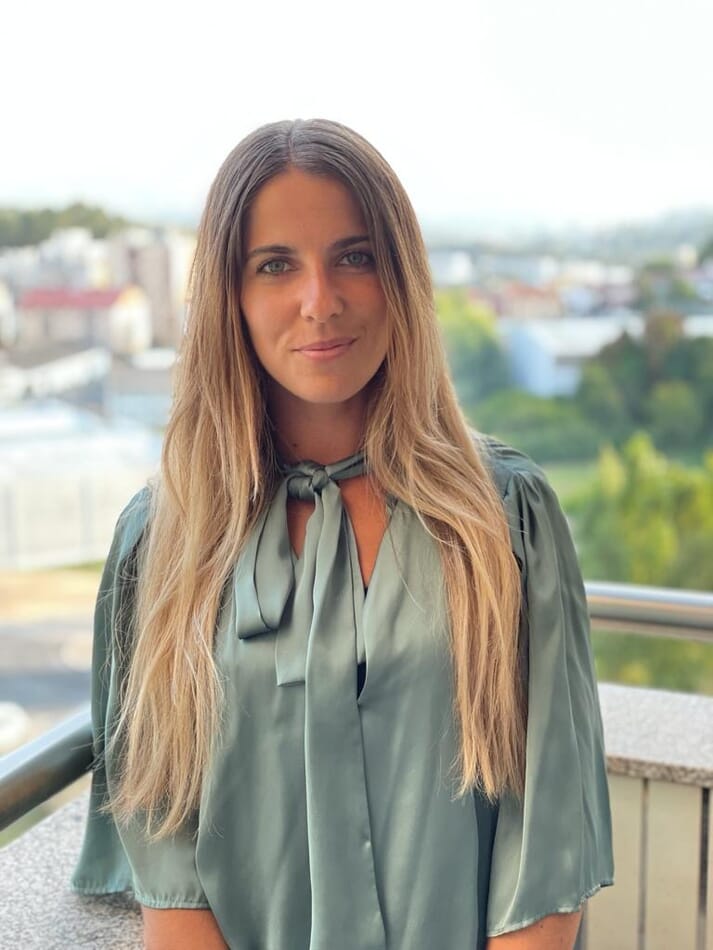 I studied aquatic sciences at the University of Porto. During my undergraduate studies, I was introduced to the aquaculture research field via my internship at CIIMAR.
After that, I pursued an MSc in aquatic biological resources at Porto before moving to the Canary Islands to start my PhD in sustainable aquaculture and marine ecosystems. Here, I developed my four-year doctoral research in one of the most recognised research groups of fish nutrition in Europe, the Aquaculture Research Group (GIA) of the ECOAQUA Institute, under the supervision of Professor Marisol Izquierdo and Professor Daniel Montero. My work focused on finding novel Omega-3 sources for the aquaculture feed industry, aiming to increase fish productivity and sustainability of the sector. Currently, I'm a post-doctoral researcher at the ECOAQUA research institute of the University of Las Palmas de Gran Canaria in Spain.
Can you give a brief overview of your current work, perhaps an exciting project you are currently working on?
My current focus is on finding new raw materials for the aquaculture feed industry to increase the productivity of this sector, including its economic reliability and environmental sustainability, as well as the quality of the final product that reaches the consumers' table. My team and I at ECOAQUA are working closely with stakeholders, including aquafeed producers and fish farmers, to bring together views to make important advancements for the sustainable development of the industry.

What drew you to aquaculture nutrition research? Why this particular field?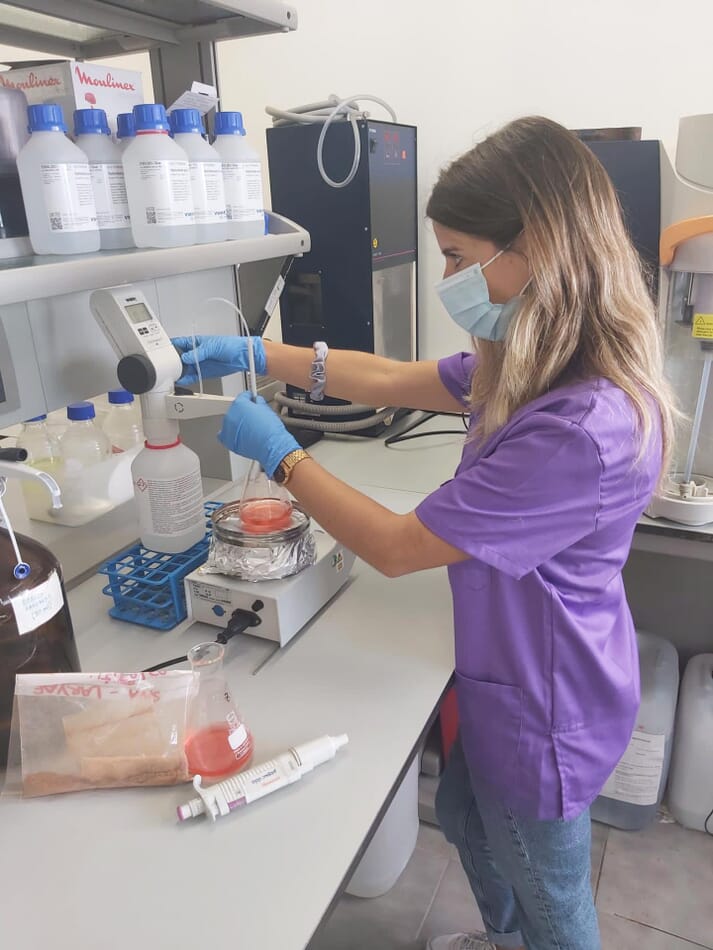 There is a very popular saying that says: "We are what we eat." I believe in the power of nutrition as a way of increasing animal health (both human and farmed animals like fish). I've realised from the beginning of my journey when I started to study aquaculture, that farming fish and other aquatic products may be the only way to meet global fish demand responsibly and sustainably.
Similarly, if we are what we eat, fish are also what they eat. Therefore, we need to provide fish with a high-quality diet so they can develop and grow healthily. If we consume fish through nutritionally-rich aquaculture feeds, we can also improve the nutritional composition of the fish products that reach the consumers at the end of the production cycle. That's why I'm passionate about fish nutrition research because it's one if not the most important factors that we can control and use as a tool in aquaculture production systems to improve several aspects of the industry: productivity, sustainability, economic viability, and product quality. This makes nutrition a powerful tool to further develop aquaculture globally.

You mentioned the importance of environmental and economic sustainability. Can you elaborate on their importance and how you address this in your work?
In an aquaculture farm, fish feeds are essential components behind high productivity, economic viability, environmental sustainability, and a safe and high-quality product for delivery to consumers. On one hand aquafeeds need to have sufficient quality to optimise fish performance, feed utilisation and health. High-quality feeds are also necessary to avoid environmental pollution via feed and fish wastes while supporting the final product's nutritional (and organoleptic) characteristics to meet the consumers' demands and expectations.
On the other hand, since feed constitutes one of the major costs in aquaculture farms, cost-effective feed is essential to achieve the economic viability of the farm.
The stagnation in the supply of fish meal and fish oil and an increase in the price of these traditional raw materials has pushed the industry to decrease the proportion of these in feeds and replace them, totally or partially. Alternative, sustainable and economical raw materials can maintain the economic viability of fish farms and increase the sustainability parameters of the sector. So, in my work, I've addressed this by trying to find and test novel raw materials that meet all these mentioned criteria (sustainability, availability, price and nutritional quality).
What does a typical day consist of for you?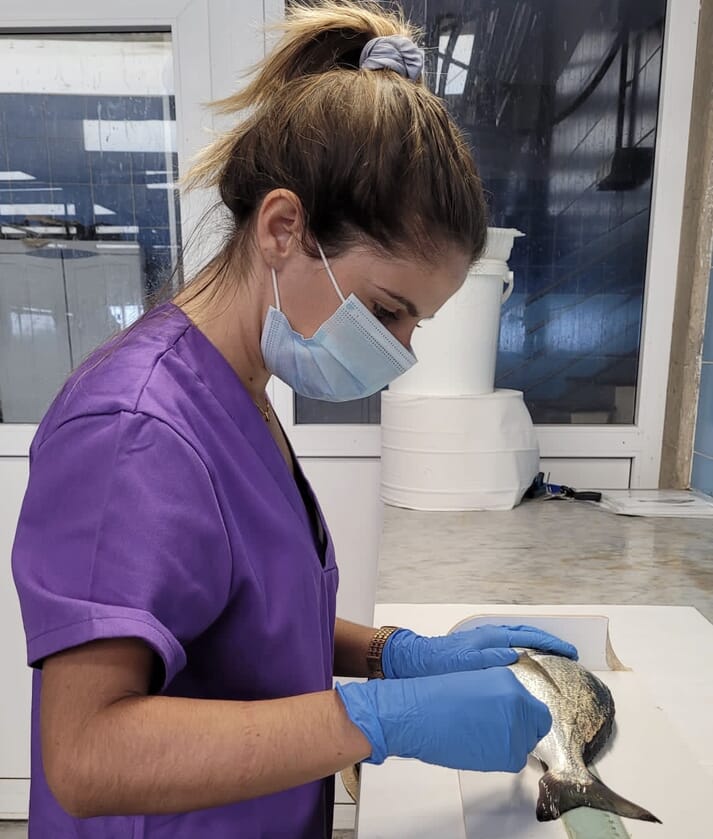 Every day is different. There are always new things to learn, problems to solve and issues that arise in the industry that need a solution. I spend time planning new hypotheses to test, writing proposals, conducting experiments that can give feasible solutions to the industry, analysing biological samples, presenting trustable results and writing manuscripts. I often have project management tasks, teaching and meetings with other research teams or stakeholders.
What is the biggest obstacle you have had to overcome as part of your role as a woman in aquaculture? Do you ever feel it would have been easier to overcome the challenge if you were male?
Although I've never felt gender imbalance in my home or work countries, I recognise that many women are rejected from jobs and opportunities in this sector simply because they are women. For example, the percentage of women in primary production in the aquaculture industry is only 19 percent, according to FAO official data from 2018. I feel this is more accentuated in jobs directly related to the industry such as farms and companies than in academic research.
Globally, gender imbalance is more associated with women having fewer opportunities to reach leadership roles. I believe that our role as women is to support each other and fight together against gender imbalance globally. Indeed, I feel that we need men and women together to progress, innovate and make aquaculture a more sustainable and healthy way of consuming fish. I feel very happy that this topic has been bought to the discussion table. I hope these efforts will be fruitful in the future, with more women being recognised and promoted to participate in decision-making and leadership positions.

Can you tell us a bit about your involvement with Kvaroy?
In 2021, I was selected for Kvaroy's global women in aquaculture scholarship programme. This aims to support further education, research and career development of women in the aquaculture sector. Through a $10,000 grant for education and scientific research and the opportunity to gain some practical experience with an internship at Kvarøy Arctic's farm. It was a great honour for me to be the recipient of a scholarship dedicated to women in this sector. For me, it was much more than the funding; it gave me a boost of motivation and confidence. I look forward to joining Kvaroy's farm in Norway this summer as it will give me a chance to have direct contact with the industry.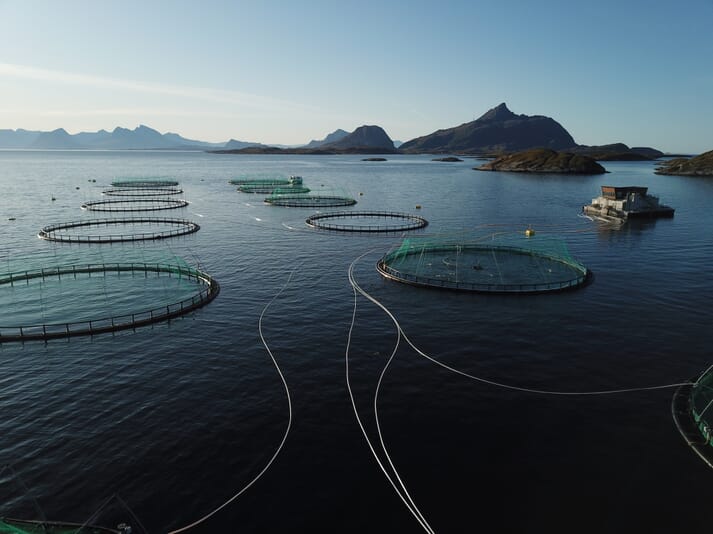 Do you think industry and academia need to work together more closely?
Collaboration between academia and the industry is essential. Academia benefits from the industry because, besides the shared knowledge from feed producers, fish farmers and people involved in the industry, these collaborations can form part of academic research funding. Similarly, the industry benefits from academia because academics address the specific needs of the industry and the improvement of aquaculture practices. Although the relative specific priorities of academia and industry might be different, we need to work together to develop and diversify the aquaculture sector more productively and sustainably.
Are there any individuals or organisations that influenced your decisions to work in aquaculture?
There are a few notable people I would like to mention. I'm inspired by Dr Helena Peres, my masters thesis supervisor, as she influenced my first decision to work in aquaculture research. My PhD supervisors, Professor Marisol Izquierdo and Professor Daniel Montero are two researchers to whom I'm very grateful. Marisol is also one of the most inspirational women I've met in this sector. She is a great support of me, promoting and cheering up women's work in science and aquaculture. She is one of the few women participating in several recognised scientific committees, and only the second woman to be elected as Honorary Life Member of the World Aquaculture Society in 50 years. I'm very proud to have had the opportunity to work with her these years.

More recently, I'm also inspired by Jennifer Bushman, Alf-Goran (CEO of Kvaroy Arctic) and Kvaroy Arctic team, not only for their commitment to raising Atlantic salmon sustainably but for their efforts in giving voice to young women enrolled in aquaculture educational programmes.
How do you see your work evolving in the next ten years?
At the moment, I'm happy with my role. I consider myself a curious and versatile person, so in the future, I see myself working either in academia or in industry. I love researching, but I recognise that it's challenging in academia to have a stable career and achieve a good work-personal life balance. Wherever I'll be working in 10 years, I would like to know I'm doing something I enjoy because this is the secret to a meaningful life.
What advice would you give to women who are considering starting a career in aquaculture?
The aquaculture industry is expanding and innovating. We need to encourage new generations and young women to pursue a career in aquaculture because there are a lot of opportunities, and more are yet to come with the continuous expansion of the sector. I'm at the start of my professional career, but my advice is: be curious because there is no limit to your capacity for knowledge; try to work and to improve a wide range of different skills – both technical skills and soft skills; work hard because sometimes it takes time, but I believe that commitment and hard work always pay off.
Networking is also important because everyone can teach you something and also because many opportunities come from fruitful networking; and, finally, and most importantly, always be humble and gentle with others, because, in my opinion, this is what keeps the difference between a good and an extraordinary professional. Go for it! You can do it!