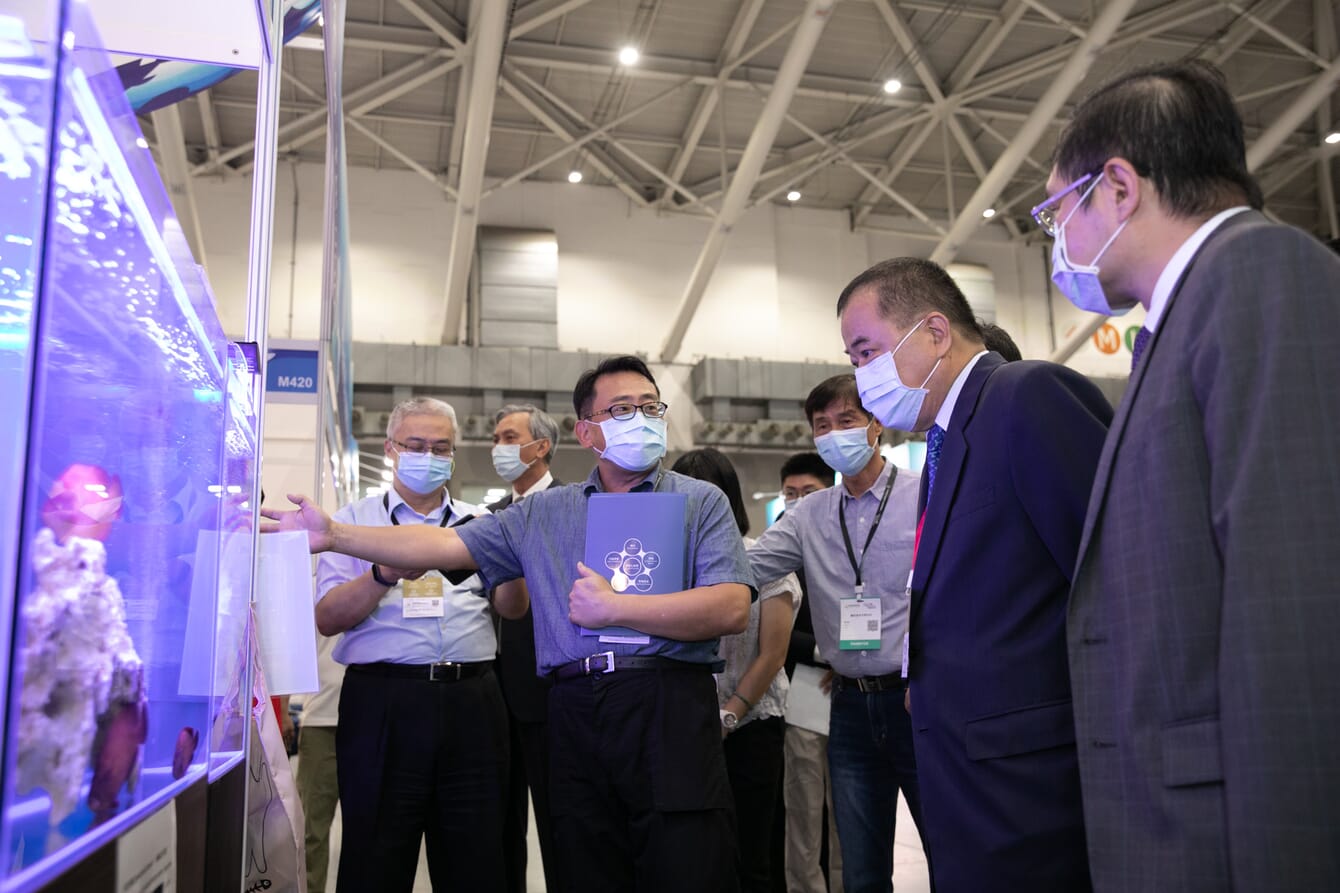 MY Exhibition Co is holding the eighth annual Taiwan International Ocean and Fisheries Show 2023 (TIOFIS) from 31 August to 2 September. The event, which features an industry-leading trade show and exhibition, integrates the supply chains of the marine and aquaculture industries with an eye to upgrading and sharing Taiwan's leading aquatech and fish production breakthroughs.
During its time at the TaiNEX 1 venue, the exhibition will showcase potential solutions to critical issues facing the aquaculture industry like carbon reduction and marine resource conservation, while exploring how the sector can develop new business models that maintain profitability while becoming more sustainable. Delegates will also see the latest innovations in precision aquaculture and digital tech, and see Taiwan's aquatech offerings across the breeding, processing and cold-chain transport segments.
TIOFIS also promises to link industry and academia in its international forum by having aquaculture experts share their perspectives on the future development and upcoming trends in the industry. In addition to the tech and innovation showcase, the exhibition will feature online and in-person matchmaking meetings to connect professional buyers with exhibitors.
Why attend?
TIOFIS is on a mission to be the best trading matchmaker for Taiwan's SMEs and wants to launch Taiwan's advanced aquatech, equipment and high-quality aquaculture products onto the global stage. Under the vision of "focusing on Asia-Pacific and expanding to the world", Taiwan's International Fisheries and Seafood Show has been the country's largest aquatic trade show and exhibition for the last eight years.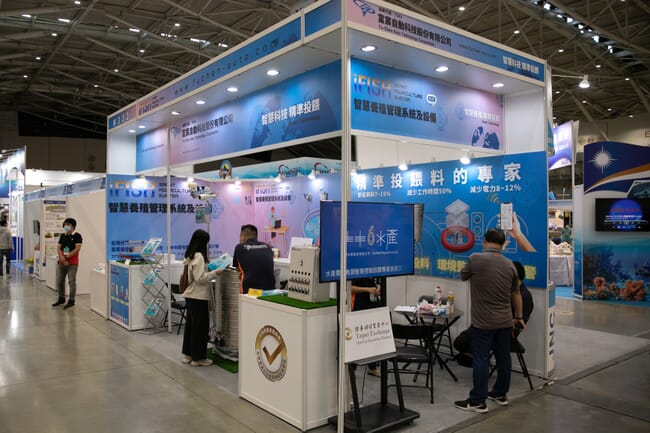 The 2022 exhibition saw over 13,000 visitors from 55 different countries visit the onsite location. Delegates from the aquaculture and fisheries sectors, import, export and distribution segments, wholesale, retail and manufacturing sectors and government, academia, consulting and NGOs attended last year's trade show. MY Exhibition Co, the organisers behind TIOFIS, welcomed 270 international exhibitors and arranged 273 matchmaking sessions in its 9,072 m² exhibition hall. 2022 also saw the event host 67 heavyweight buyers who oversaw an estimated $46 million procurement amount.
If you're interested in learning more about aquaculture's role in the circular economy, smart farming and monitoring tech, sustainable aquafeeds and other farming innovations; or if you're looking to bring your aquaculture innovations to Taiwan and other global markets, be sure to click here to learn more and register for the event.