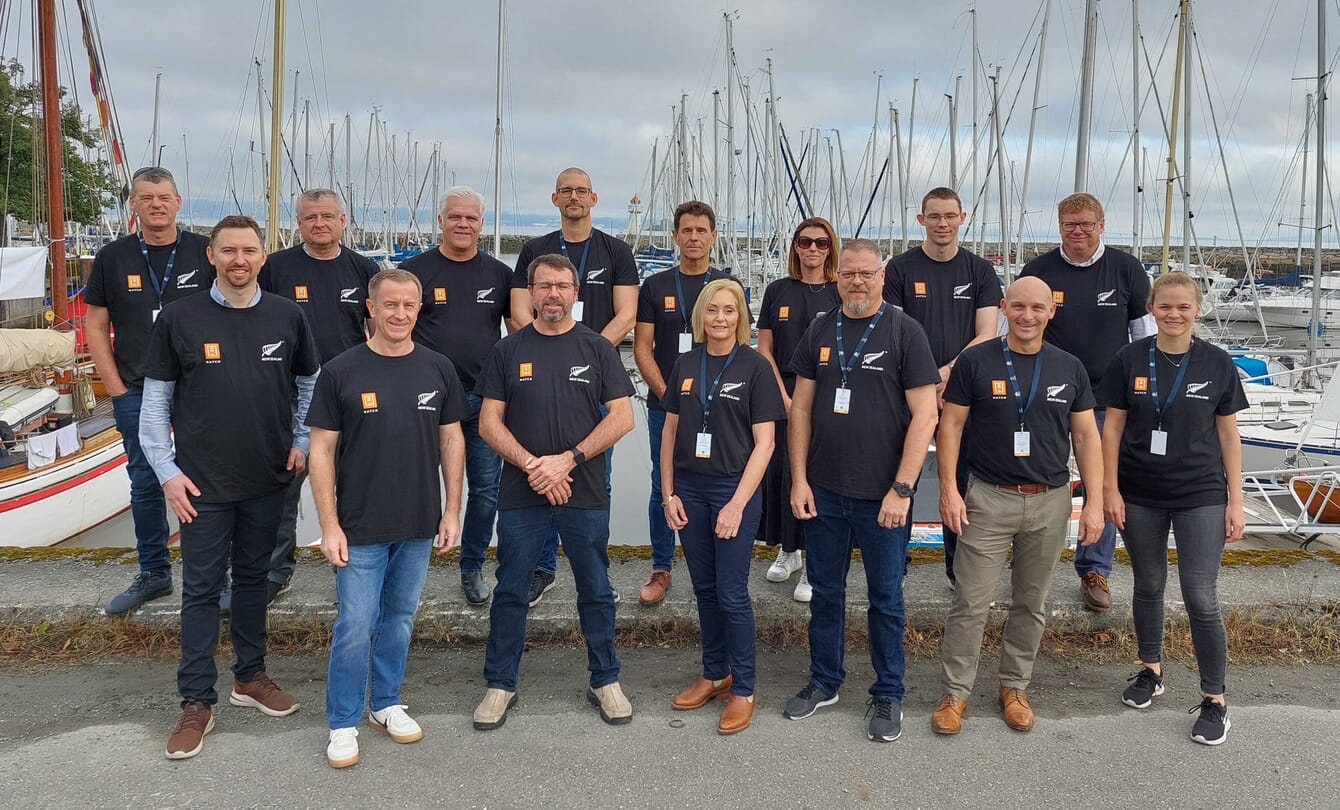 I've served as a trade commissioner for New Zealand Trade and Enterprise (NZTE) for seven years, the last three of which have been in Germany and Scandinavia, and meeting the aquatec companies made me proud of the breadth and depth of innovation that's emerging from our country. We had representation from leading science bodies like the Cawthron Institute and Plant & Food Research, through to early stage startups focusing on the development of seaweed, and large established companies like Hamilton Jet.
Four of the companies were taking part in our global aquaculture innovation launchpad – a programme developed by Hatch Innovation Services, that was designed to accelerate the development of their technology and innovation and expose them to a global audience. Visiting Aqua Nor was the culmination of the programme and touring the show offered first hand insights into one of the most successful parts of global aquaculture. It also made me excited about the opportunities for our companies, both in Norway and beyond. There were 25,000 people attending and it was a packed schedule, with seminars and conferences as well as the trade show, demonstrating how dynamic the aquaculture industry can be.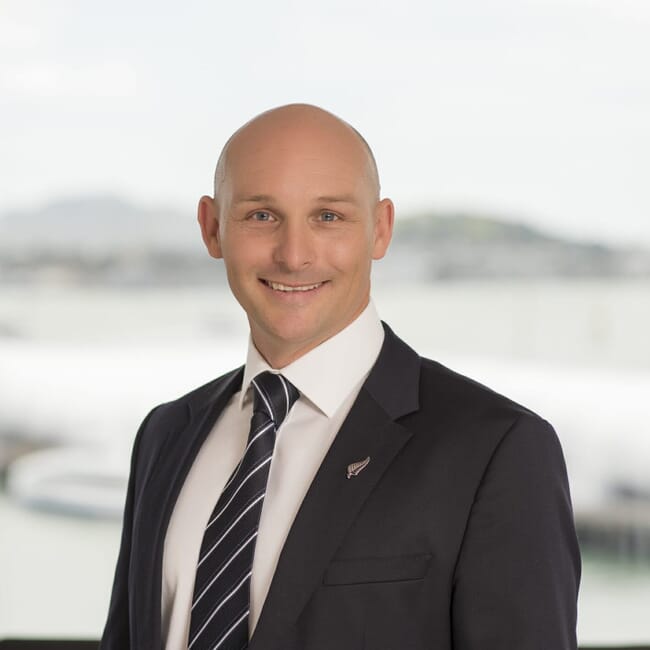 It was perfect timing as it's the first time we've had meaningful numbers of aquaculture companies who are really looking to grow their businesses in this part of the world. And we've been able to combine the launchpad initiative in conjunction with New Zealand's industry transformation plan. This has allowed us to bring early stage businesses into the market, foster innovation and help them grow. NZTE hopes that these companies will be able to grow their international business models and thrive in international markets.

Government support
NZTE has been focusing more closely on promoting aquaculture to strengthen the economy in the wake of Covid, as part of a broader government drive towards promoting agritech via a sector transformation plan and, over the last few years, the government has provided funding to actively grow the sector. Aquaculture has promise both as a field where we can dial up high-value, sustainable protein production from New Zealand for global markets, and where we can share advanced technology with the world to help meet current and future production challenges.
New Zealand is renowned for its clean water, sheltered harbours and cooler temperatures. Unlike many countries, which have more established aquaculture sectors, we've got 4.3 million square kilometres of barely utilised oceans, so there's a lot of room for growth. We want aquaculture to be a $3 billion industry by 2035, up from $600 million today.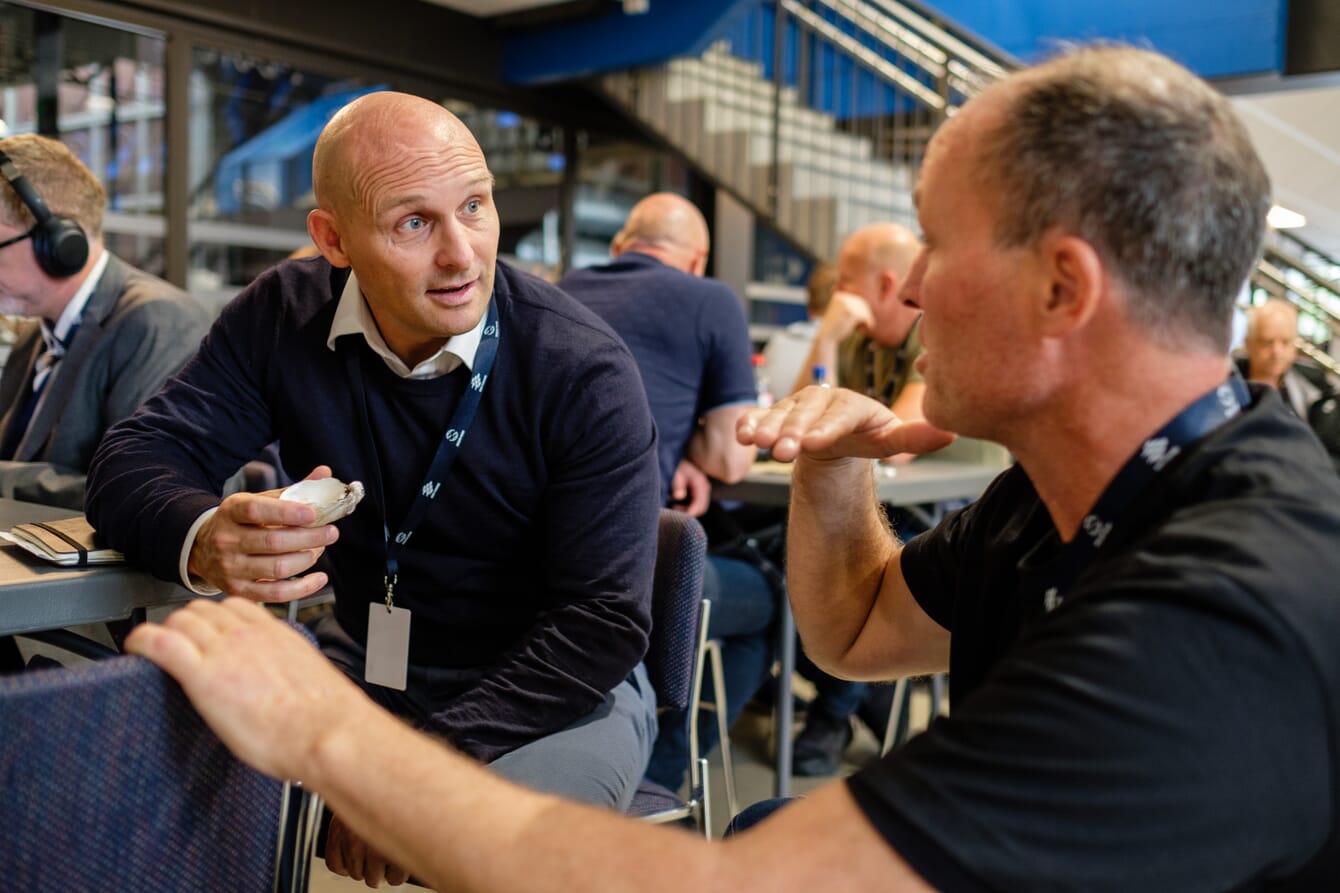 We also want to pilot innovative technologies, to breed climate-resilient fish and shellfish, to bring indigenous knowledge into our activities and to realise the potential of some of our unique native species because we recognise the biodiversity within our marine ecosystem. Some of the most exciting species include our seaweeds – there's an abundance of seaweed varieties with still untapped potential. We need to understand the medicinal and nutritional benefits of these, and need to underpin this potential by science. It's a long process, but it's tremendously exciting and we're embarking on vital research in this field at the moment.

Aquaculture is also vital as a means of feeding the growing global population. Protein consumption is expected to double by 2050 and we need to feed 10 billion people sustainably, which requires a complete rethink of how our food systems are managed. New Zealand is at the forefront of some of the technologies that could get us there: they're good for the world and founded on long-term, sustainable models.
The impact of free trade with Europe
The timing of Aqua Nor was also good as our prime minister recently signed a free trade agreement (FTA) with the European Union. It still needs to be passed by both parliaments but we expect that it will enter into force in Q1 or Q2 of 2024.
Under the agreement, 99.5 percent of New Zealand's current fish and seafood trade – including almost all fish and shellfish – will enter the EU tariff-free and this is scheduled to increase to 100 percent tariff-free within seven years, which will lead to savings of $19.6 million per annum. It also makes it much easier for businesses to move human resources between New Zealand and Europe, the removal of such non-tariff barriers will hugely help to grease the wheels of business.
Europe's New Zealand's fourth largest trading partner, so it's hugely important for New Zealand's businesses. We're also very like-minded in terms of being a trading partner – we both have premium consumers, diverse economies and markets that recognise quality and premium products. The FTA also provides a diversification of markets and once New Zealand businesses are established in Europe they tend to do particularly well out of it – it's a long growth and profitable market.
The EU-NZ FTA envisions trade as a force for good and we believe the agreement will contribute to our shared objectives on climate change. The agreement also has a dedicated chapter on sustainable food systems (a first of its kind), which will encourage greater cooperation as the marine farming systems of the future are developed.